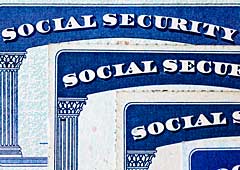 During the 2016 election, AARP's top national priority is updating Social Security to keep the 80-year-old program going strong.

AARP Wisconsin has trained dozens of advocacy volunteers to lead discussions about Social Security and the options Congress has on the table to keep the program solvent. The volunteers are ready to host local listening sessions to hear from AARP members on the issue.

"These presentations offer accurate and timely information," said Lisa Lamkins, AARP Wisconsin advocacy director. "The choices we make now will influence this program and the people it serves for generations."

To schedule a presentation for your community group, email wiaarp@aarp.org or call 866-448-3611, ext. 56331, toll-free. To find out where presidential and congressional candidates stand on the issue, go to 2016takeastand.org.