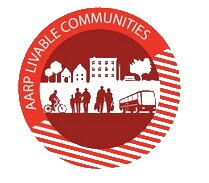 From connecting family caregivers with local resources to sharing tips with consumers about local scams, AARP Indiana is working to improve the lives of residents 50-plus in Gary. AARP also is working with FAITH, a neighborhood revitalization group, to create a farmers market that will serve the downtown Emerson neighborhood.

In addition, AARP is working with elected officials to designate Gary as an age-friendly community. The designation does not mean a city has solved its problems, but rather that it has identified areas to improve and has developed plans to do so.

For details, email in@aarp.org or call 866-448-3618 toll-free.