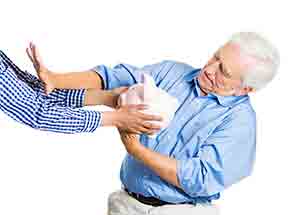 A new state law will strengthen penalties for financial exploitation of vulnerable adults.

AARP West Virginia pushed for the law, which will take effect June 8. It will make it a felony to swindle $1,000 or more from anyone who is 65 or older, incapacitated or under a court-issued protective order. It will prohibit guardians, conservators, trustees and people with power of attorney from using their position as a defense against financial abuse.

The annual loss nationwide for victims of financial abuse was at least $2.9 billion in 2010, according to the MetLife Mature Market Institute, which said such crimes are underreported.

In a recent AARP poll, 83 percent of West Virginians age 45 and older said they supported stronger penalties for elder abuse. For more information, visit AARP West Virginia on Facebook.