Hi blog readers! It's Heather Heppner with the AARP Illinois Communications Team back with your Tuesday health care post. This week we're focusing on Medicare fraud - and that important piece of mail you receive every quarter as a Medicare beneficiary that serves as your best ally in the fight against Medicare fraud.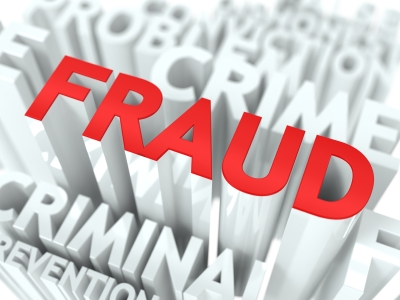 It is estimated that the Medicare program looses between $60 and $90 billion every year to Medicare fraud. However, YOU can play a critical role in preventing Medicare fraud by taking one simple step: REVIEW YOUR MEDICARE SUMMARY NOTICE!

A Medicare Summary Notice (MSN) is the statement that shows all the services or supplies billed to Medicare on your account, how much of the bill Medicare paid and how much you still owe the provider or supplier. Your MSN is not a bill, but you should carefully review it all the same. Your MSN can help you keep track of the care you have received and monitor your out-of-pocket costs. It can also help you spot errors and fraud on your Medicare account. But reviewing an MSN is easier said than done. To help, AARP has created easy-to-use "decoders" for your Medicare Part A and Medicare Part B MSNs. These decoders provide a guided tour - and translation - of your Medicare statements.
Something look fishy? If you suspect Medicare fraud on your account there are several steps you can take:

Contact Medicare at 1-800-633-4227 or visit the Stop Medicare Fraud website.
Contact your Part B or Part D insurance plan administrator. The phone number can generally be found on the back of your insurance card.
Contact your local Senior Medicare Patrol (SMP) office. SMP is a program that utilizes trained volunteers to assist Medicare beneficiaries in the prevention, detection and reporting of Medicare fraud.
What else can you do to protect yourself from Medicare fraud?

Guard your Medicare number in the same way you protect your credit card numbers. Never give these numbers to a stranger on the phone, in an email or on a website.
Don't carry your Medicare card all the time. Just put the card in your purse or wallet when you know you might need to use it at a doctor's appointment or pharmacy. Or carry a photocopy of the card with all of the identification numbers except the last four digits blacked out.
Decline all offers of free medical equipment, health services, groceries or gift cards that require you to provide your Medicare information. If the offer is truly free, your Medicare information wouldn't be needed.
Ignore people

who try to sell you a new insurance policy by saying they are government officials, or that the plan they're offering is approved by the government.

Government officials will not be calling you about any health insurance programs or any part of your Medicare coverage.
What is the federal government doing to address the issue of Medicare fraud?

In 2013, a bill was introduced in Congress that would increase efforts to crack down on waste, fraud and abuse in Medicare and Medicaid. The Preventing Improper Medicare and Medicaid Expenditures Act - also known as the PRIME Act - is sponsored by Illinois Congressman Peter Roskam (IL-6) and has been endorsed by AARP. The PRIME Act would:

Prevent Medicare thieves from pretending to be doctors by curbing the use of stolen physician identities.
Stiffen penalties for identity theft and outlaw the fraudulent purchase, sale or distribution of Medicare and Medicaid beneficiary ID numbers.
Improve rewards for fraud tips and engage more Medicare beneficiaries in the fight against fraud through Senior Medicare Patrol.
Crack down on improper billing by requiring Medicare to more closely track overpayments and implement solutions to address them.
Penalize the private bill-paying companies that overpay providers and do not meet specific payment accuracy goals.
For more information on fighting health care fraud, visit the AARP Fight Health Care Fraud website.

Until next week...be healthy!

~Heather