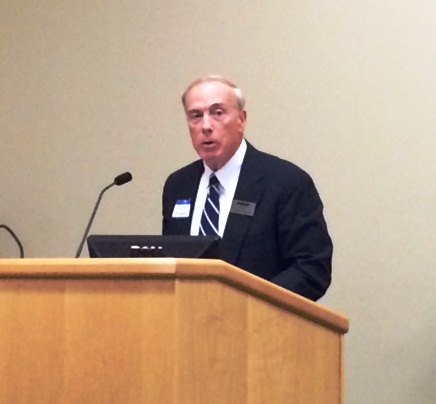 AARP Arkansas Lead Volunteer for Advocacy Charlie Wagener in comments during a June 13, 2014, public hearing noted how Arkansas' Private Option for affordable health care is helping hard-working Arkansans.

The public hearing was hosted by the Arkansas Department of Human Services (DHS) to receive comments on the Private Option, which became law during the 2013 legislative session with strong bipartisan legislative support. The Private Option during this year's legislative session was renewed through June 30, 2015. Passage of an annual appropriation bill by the Legislature is required because DHS requires legislative permission to spend federal money used to implement the Private Option.

More than 187,000 Arkansans have been approved for coverage under the Private Option, according to a front-page article in the June 13, 2014, Arkansas Democrat-Gazette. An estimated 250,000 Arkansans are eligible for coverage.

Under the Arkansas Constitution, passage of appropriation bills requires a three-quarters majority in both the Arkansas House of Representatives (75 votes out of 100) and the Arkansas Senate (27 votes out of 35). The 2015 regular legislative session convenes in January; renewal of the Private Option appropriation through June 30, 2016, will be among AARP Arkansas' top legislative priorities.