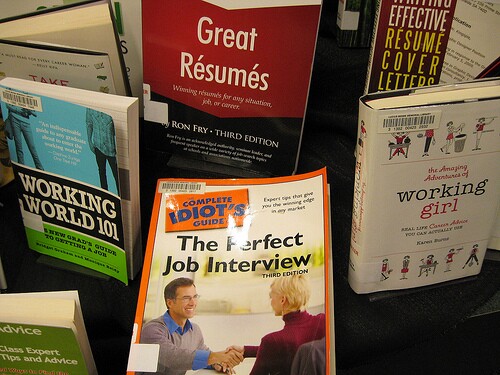 For Release: IMMEDIATE
Tuesday, December 11, 2012
Contact: Jennifer Millea, AARP Connecticut
jmillea@aarp.org or 860-548-3164
Local Effort Aims to Assist Older Unemployed Workers in Bridgeport/Stamford
(Bridgeport, CT) - AARP Connecticut and The WorkPlace Inc. today kicked off a new program that will provide training and assistance to local unemployed workers age 50+ in Bridgeport and Stamford seeking to rejoin the workforce. Called "Bridges to Employment", the program is being offered with funding from AARP Connecticut. The program is modeled on The WorkPlace's successful Platform to Employment (P2E) Program.
AARP Connecticut State Director, Nora Duncan, said, "Older workers continue to struggle in the face of long periods of joblessness, with less hope today that they can find work quickly. AARP is focusing more and more on the 50+ worker and is developing new tools and resources, including our partnership with The WorkPlace, and a new Work Reimagined website ( www.workreimagined.org) and partnership with LinkedIn, that can help them achieve their individual goals and aspirations."
As of October 2012, the average duration of unemployment for those age 55+ nationwide continued to be longer than one year. According to The WorkPlace, more than 100,000 unemployed Connecticut workers have exhausted their unemployment benefits without finding employment.
AARP Connecticut helped recruit a class of 20-25 participants age 50 and over from the greater Bridgeport/Stamford region to take part in the unique, 16-week customized program geared toward the specific needs of older workers. Through a series of one-on-one counseling, seminars and interactive workshops, participants will receive training on the most important skills and aptitudes sought by today's employers, learn how to use technology effectively as a job search tool, and create an individualized development plan to assist in meeting their employment goals.
"The success of our programs is due to a wide circle of support by organizations that have stepped up to be a part of a dramatically different response to help put the long-term unemployed back to work," said Joseph Carbone, President and CEO of The WorkPlace. "The WorkPlace is grateful for the foresight of organizations such as AARP Connecticut who believe that we can move beyond traditional remedies and that we have a responsibility to implement change."
The Bridges to Employment program supported by AARP Connecticut, will address topics such as job search in today's market, finding work that matters, self-employment, wellness and financial planning.
The WorkPlace has demonstrated success in a similar program called Platform to Employment by placing 80 percent of participants in jobs. That program is being expanded to 10 cities nationwide, with financial support provided by AARP Foundation.
For more information about The WorkPlace, visit: www.workplace.org
Find AARP job search and other work-related resources at: www.AARP.org/work.
About AARP
AARP is a nonprofit, nonpartisan organization, with a membership of more than 37 million, that helps people 50+ have independence, choice and control in ways that are beneficial to them and society as a whole. AARP does not endorse candidates for public office or make contributions to either political campaigns or candidates. We produce AARP The Magazine, the definitive voice for Americans 50+ and the world's largest-circulation magazine; AARP Bulletin, the go-to news source for the 50+ audience; AARP VIVA, a bilingual lifestyle multimedia platform addressing the interests and needs of Hispanic Americans; and national television and radio programming including My Generation and Inside E Street. The AARP Foundation is an affiliated charity that provides security, protection, and empowerment to older persons in need with support from thousands of volunteers, donors, and sponsors. AARP has staffed offices in all 50 states, the District of Columbia, Puerto Rico, and the U.S. Virgin Islands. Learn more at www.aarp.org .
About The WorkPlace
The WorkPlace conducts comprehensive planning, and coordinates regional workforce development policy and programs to prepare people for careers while strengthening the workforce for employers. As national leader in the field, The WorkPlace regularly shares ideas and best practices with lawmakers, foundations, think tanks and other workforce development organizations around the country. For more information, visit www.workplace.org or http://www.platformtoemployment.com
-30-
photo courtesy of Lucius Beebe Memorial Library