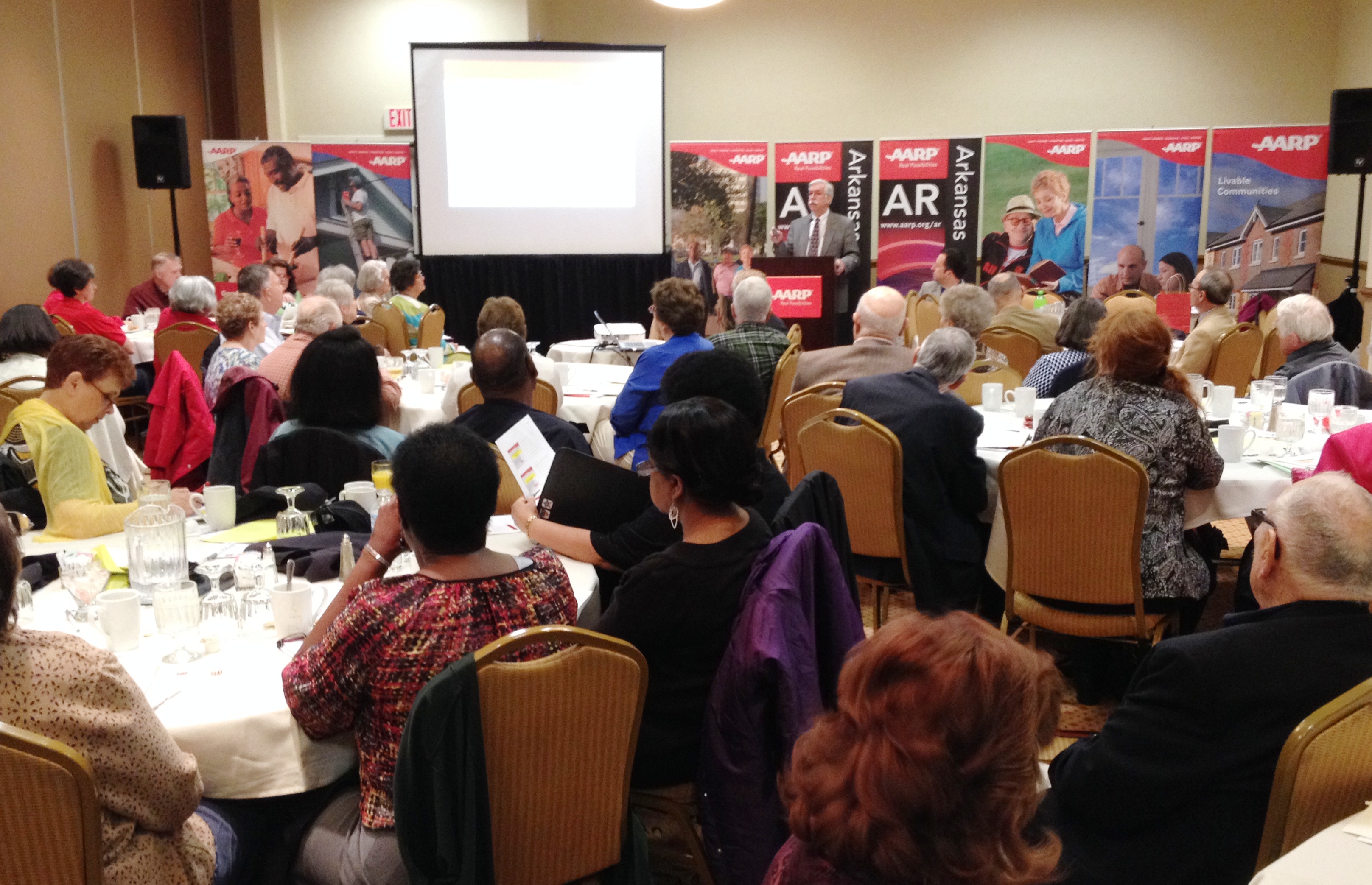 AARP has initiated an effort to build a strong network of county-level advocacy contacts across Arkansas, and momentum continues toward a goal of comprehensive state coverage.

AARP Arkansas' County Advocacy Contacts, or CACs, are designed to help the voices of Arkansans 50 plus to be heard on important issues like Social Security, Medicare, caregiving and Arkansas' Private Option for affordable health insurance.

The recruiting effort for CACs got off to a great start at the May 13-14 advocacy briefing in Little Rock. Herb Sanderson, AARP Arkansas Associate State Director for Advocacy, said that CACs represent a key component of AARP's advocacy efforts in Arkansas.

"We have a growing number of CACs and our ultimate goal is to build a group of individuals in all 75 counties," Sanderson said. "AARP's strength is in its numbers. A few short, polite lines in an e-mail from individuals across Arkansas sends a loud message. A red AARP shirt in meeting is hard to miss. A personal, handwritten note to an elected official is gold. Building a network of committed, involved CACs will produce results."

Having at least one CAC in each county in Arkansas will mean every legislator in the state will hear from one of his or her constituents who is an AARP volunteer. It means the Governor, our U.S. Senators and U.S. Representatives will hear from every county in Arkansas about an issue important to AARP Arkansas.

The person or persons who volunteer to serve as a CAC will serve as the serve as the key advocacy contact in their county. Their mission is to communicate AARP positions to local and regional elected policy makers, to opinion leaders, to AARP members and to the general public.

To sign up or get more information on CACs, contact Herb Sanderson at
hsanderson@aarp.org or 501-217-1639.