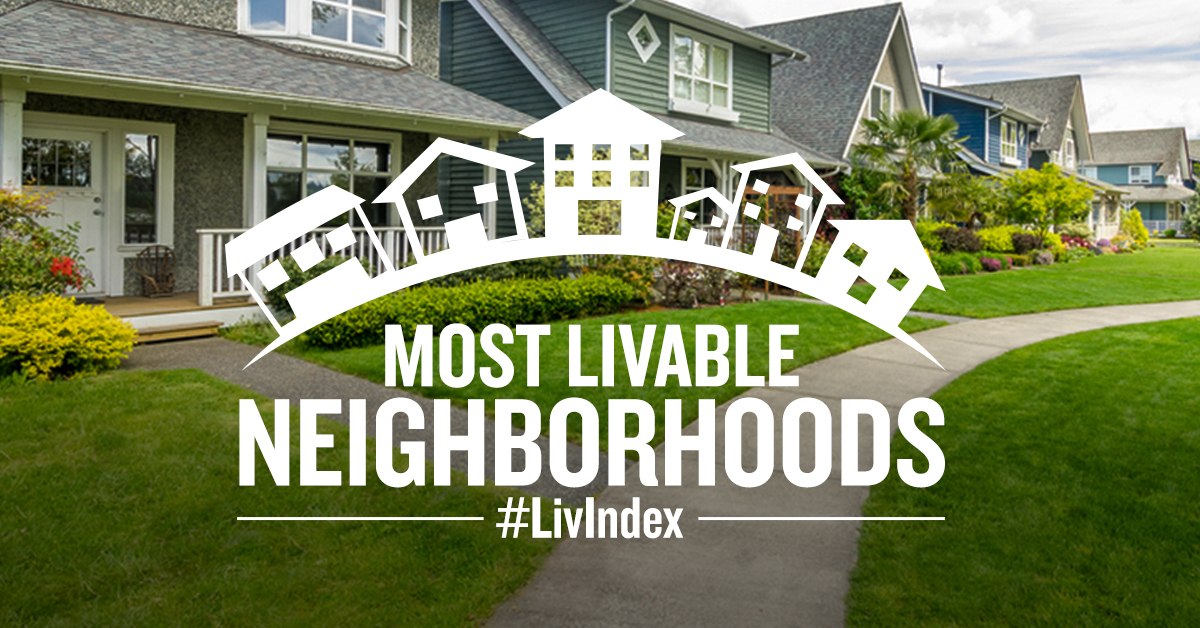 AARP ranks most livable neighborhoods and cities for date nights, staying healthy
SEATTLE, April 20, 2015 — Thanks to factors like vibrant growth, a commitment to serving residents of all ages, and friendly citizens, Cedar Rapids and Marion have made it to the Top 10 of AARP's Livability Index—a first-of-its-kind resource that helps people measure how well a community meets their current and future needs.

• Cedar Rapids is No. 7 on the Most Livable list for medium cities (pop. 100,000 to 500,000) because of innovative programs like the one that transforms empty lots in struggling neighborhoods into vegetable gardens. Cedar Rapids also ranked No. 4 as one of the Best Cities For Making New Friends because research indicated it is a city where residents look out for family and neighbors, join civic groups, and vote often.

• Marion is No. 9 on the Most Livable list for small cities (populations of 25,000 to 100,000) with researchers calling out its vibrant Uptown Marion neighborhood which is currently experiencing a burst of new development.

• Des Moines was noted in the Index as a Featured Community—one of 40 in the nation—for its leaders' commitment to becoming more livable over time. Iowa's state capital is part of the AARP Network of Age-Friendly Communities program which encourages cities to pay increased attention to the environmental, economic, and social factors that influence the well-being of older adults.

"Whether you're a city planner or a person who wants to improve your life, it's important to know what you have, what you'll need, and then plan accordingly," said Dr. Debra Whitman, AARP Chief Public Policy Officer. "Every community has areas where it can improve and the Livability Index provides the tools and resources to help people meet their needs and wants."

Why the Index was created: Nearly eight-in-ten Americans 50-plus say they want to live where they are as they get older. The Livability Index is designed to help local policy makers and others make sure their communities adapt for an aging population. People can use the Livability Index to decide where to live to best meet their current and future needs.

• The goal of the Livability Index is to help communities reduce the number of limitations so that individuals can build their lives in neighborhoods that work best for them.

Livable community defined: AARP defines a livable community as one where people can get where they want to go, living comfortably and in good health, and being able to remain active and engaged. Importantly, the elements that make a community livable are useful for people of all ages, not just Americans 50-plus.

How the rankings were created: Researchers from the AARP Public Policy Institute surveyed 4,500 Americans age 50-plus about the aspects of their communities most important to them. The experts selected 60 factors spread across seven categories: housing, neighborhood, transportation, environment, health, engagement and opportunity. For example, the "Transportation" category includes metrics on the frequency of local transit service, traffic congestion and accidents, and household transportation costs.

Where to learn more: In an exclusive feature, the May issue of AARP Bulletin uses the Livability Index to identify the most livable places in the country for people 50-plus. The AARP Bulletin feature, which can be read at www.aarp.org/mostlivable2015, includes the 10 "Most Livable Neighborhoods" in the country, including Mifflin West in Madison, Wisconsin, an eclectic community bordered by a university and state government with diverse housing and minimal traffic congestion within walking distance of parks, lakes, shopping, performing arts centers and the state capitol.

Rate your own community: The AARP Livability Index, available at http://www.aarp.org/livabilityindex allows users to compare communities, adjust scores based on personal preferences and learn how to take action to make their communities more livable.

In addition to the "Most Livable Neighborhoods" list, AARP Bulletin also reports the best cities – of all sizes – that meet a few key priorities of Americans 50-plus. For example, using the Livability Index's culture, arts and entertainment factors, AARP Bulletin "Best Cities for Date Night," which include Nashville, TN; Richmond, VA; and Brentwood, TN. AARP Bulletin also released lists that include "Best Cities for Making New Friends," and "Best Cities for Staying Healthy." Notably, San Francisco, CA; Buffalo, NY; and Hoboken, NJ were listed as easiest cities to get around. Best cities for making new friends included Washington, DC; Sioux Falls, SD; and Rapid City, SD. Finally, best cities for staying healthy included San Francisco, CA; Arlington, VA; and Novato, CA.

The arrival of the AARP Livability Index will be particularly important in the coming years to address the changing needs and wants of this country's aging population. According to AARP research, nearly eight-in-ten Americans 50-plus want to stay in their current homes and communities as they age; U.S. Census figures show that the overwhelming majority of them choose to do so. The AARP Livability Index can be a powerful tool for local officials and others in adapting their cities so that residents of all ages can stay healthy and active.

"Having your doctor, a grocery store, or favorite restaurant a half-mile away doesn't mean much if you can't get there," added Whitman. "We all have a role to play in developing the public, private and personal solutions needed to keep our communities as vibrant as the people who live there."

For more information, please visit www.aarp.org.