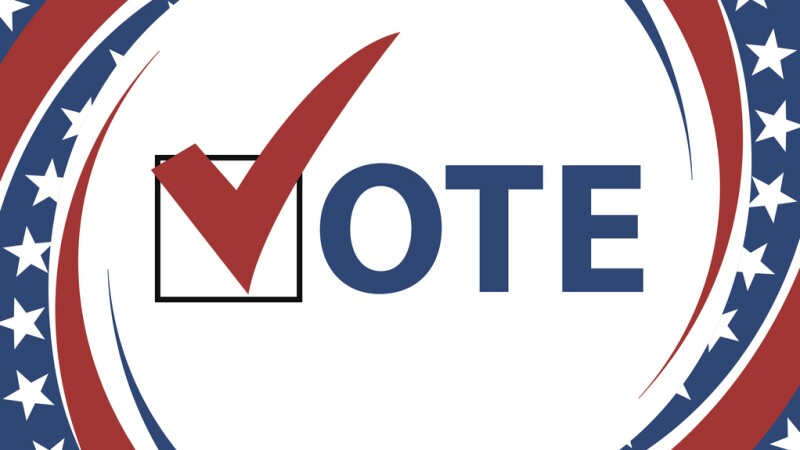 For information about voting on Election Day, Nov. 3, check Connecticut's general election guide.

The coronavirus pandemic has twice forced the rescheduling of Connecticut's presidential primary elections, but voters there are now expected to cast their ballots on Aug. 11. The state government has expanded absentee ballots to all eligible voters and is in the midst of a public information push to keep people informed about how to safely participate in the primaries.

"This is the first time every eligible voter will be mailed an absentee ballot application," says John Erlingheuser, AARP Connecticut's advocacy director. "So that will be new to a lot of people. It's [typically] very restrictive on how you can vote [with an] absentee ballot in Connecticut."

Here's what you need to know to safely cast your ballot.

When are the primary elections?

Connecticut's Republican and Democratic presidential primaries will take place on Aug. 11, the same day as the state's previously scheduled local and congressional primary contests. Concerns related to the pandemic initially bumped Connecticut's presidential primaries from April 28 to June 2, and then again to August.

In light of the pandemic, Gov. Ned Lamont issued an executive order allowing all registered Democrats and Republicans in the state to receive an absentee ballot application, which they will need to fill out and return to receive an absentee ballot. Residents can vote by absentee ballot beginning July 21.

Connecticut Republicans had pushed to cancel their presidential primary altogether, given the state's lack of support for GOP challengers to incumbent President Donald Trump. Republican primaries have been canceled in a handful of states, including New York and South Carolina. But Connecticut Secretary of State Denise Merrill decided that the GOP primary should be held in August as scheduled, saying state law requires her to place on the ballot any candidate who is "generally and seriously advocated or recognized according to reports in the national or state news media."

Who can vote in the primaries?

Registered Republicans and Democrats are the only Connecticut residents who can vote in each party's respective presidential primary and down-ballot contests, including congressional races and more local contests. Those who are not members of either of the state's major parties, either because they are unaffiliated or registered with a minor party, will not be able to participate in their respective presidential and down-ballot primaries. You can check to see if you're registered with a particular party through a government voter portal.

New and unaffiliated voters have until Aug. 6 to mail voter registration applications indicating their party of choice in order to take part in the presidential, state and local primaries. Registration can also be completed online by Aug. 6. Alternatively, voters can enroll in a political party in person at their local town hall, until Aug. 10 at noon.

What are the big races?

President Donald Trump and former Vice President Joe Biden are the presumptive winners of the state's Republican and Democratic presidential preference primaries.

Connecticut's U.S. senators will not be up for reelection in 2020, though there will be primaries for House seats and seats in the state legislature. Connecticut has five representatives in the House, and all are Democrats running for reelection. So the more exciting primaries will likely be on the Republican side.

How do I register to vote?

Connecticut maintains an online voter registration system. Those who are not registered can also complete a voter registration form and either mail it to their local town hall or drop it off in person.

New voters must postmark their registration by Aug. 6 or register in person by Aug. 10.

Can I vote by casting an absentee ballot?

Yes. Gov. Lamont signed an executive order on May 20 that allows all registered Republicans and Democrats in the state to receive absentee ballot applications for the Aug. 11 primaries. Normally, there are tighter restrictions on absentee ballots.

Absentee ballots become available on July 21. Ballots can be returned by mail or in person to either the town clerk's office to which you are assigned, or dropped in new tamper-proof drop boxes in each municipality. Consult your local town clerk's office about where to find these drop boxes.

Election officials must receive your absentee ballot before polls close on Aug. 11.

What are my options for early voting?

Connecticut does not allow early in-person voting. Those who do not wish to use absentee ballots will need to vote on Election Day.

When and where can I vote in person?

Polls open on Aug. 11 at 6 a.m. and close at 8 p.m. The state government maintains a voter portal to direct residents to their correct polling location, and you can contact your local registrar of voters with questions.

What should I bring with me to vote in person?

It's a good idea to bring a driver's license, Social Security card or government-issued ID. While not required, voters who do not have proper identification must sign an affidavit of identity affirming they are who they say they are.

Voters should also bring a mask or protective face covering. Gov. Lamont issued an executive order in April requiring people to wear face masks while in public places where "close contact is unavoidable." The registrar of voters in the town of Mansfield, Connecticut, has also advised residents that they may bring their own hand sanitizer, gloves and black pen to polling locations, if they so choose.

Is voting in person safe?

The coronavirus is still spreading throughout the state and the rest of the country. However, Connecticut is working with health officials and local municipalities to ensure polling locations are as safe as possible for poll workers and voters. The secretary of state's office is issuing safe-poll grants to municipalities to help cover some costs of extra cleaning supplies and protective equipment.

Is voting by absentee ballot safe?

Yes, absentee ballots are safely and securely handled and have been distributed effectively for years. Government officials are expecting a large uptick in absentee ballots this year, as they allow residents to cast their ballots while mitigating risk of exposure to the coronavirus.