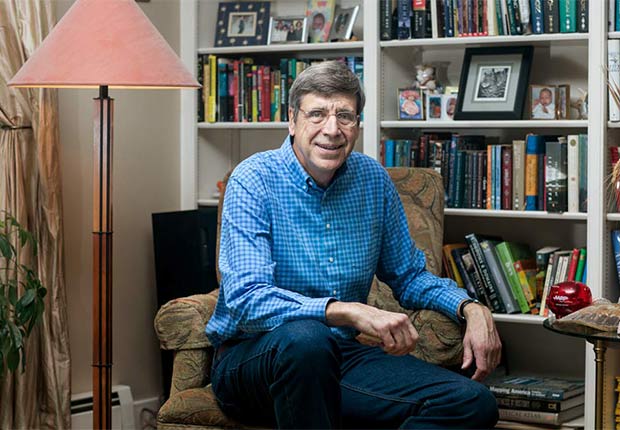 By Natalie Missakian

After the financial crisis of 2008, Bill Kosturko watched many people he knew fall on tough times. Faced with layoffs and a job market unfriendly to people over 50, most had saved too little to consider early retirement.

"These were people who basically spent a lot of their discretionary income educating their children," said Kosturko, 66, of Killingworth. "I realized there was a whole population of folks in their 40s and 50s who are really vulnerable."

Today, as a volunteer advocate for AARP Connecticut, Kosturko is gearing up for the legislative session beginning Feb. 3 by giving presentations across the state about the growing retirement savings crisis.

He also serves as AARP representative on a state board studying the feasibility of proposals for a state-facilitated retirement savings plan for private-sector workers.

The Connecticut Retirement Security Board, created by the General Assembly in 2014, must report its findings this month and submit recommendations for implementing the program by April 1.

"The gap between what Americans have saved and what they need for retirement is almost $8 trillion," said Kosturko, a retired bank executive. "Unless something is done to address it, all taxpayers are going to be faced with dealing with it."

Connecticut is one of more than 20 states considering plans known as "Work and Save." Illinois, Oregon and Washington became the first states to enact such plans last year.

Although details vary by state, the goal is to allow employees without access to an employer-sponsored retirement plan to voluntarily save through payroll deductions.

Lawmakers want Connecticut's plan, which would require legislative approval, to pay for itself through participant fees from investment firms and be crafted to shield the state from legal liability.

Portable plans
The program would be mandatory for companies with five or more employees and no retirement savings option. Employers would not be required to contribute, workers could opt out, and plans would be portable from job to job.

The program would be overseen by the state, with funds managed by private investment firms.

Research compiled by the AARP Public Policy Institute found that people are 15 times as likely to save when the money comes out of their paychecks automatically, yet roughly 600,000 Connecticut employees lack access to a savings plan at work.

State Comptroller Kevin Lembo (D), who cochairs the retirement security board with Treasurer Denise Nappier (D), said it's in the state's interest to explore ways to address the problem. He said retirees with inadequate savings are more likely to need government help to meet basic needs.

"That's going to put a tremendous burden on governments," Lembo said.

With fewer companies offering pensions and a growing older population, the crisis is only going to get worse, said John Erlingheuser, advocacy director for AARP Connecticut. He said a state-facilitated savings plan will be AARP's top priority in the upcoming legislative session.

He said the program is trying to reach people who earn $50,000 or less, who are less likely to open plans with private brokers.

AARP will also support legislation on paid family medical leave, so employees can take time off to care for a sick relative, and expanded services for family caregivers, so more older adults can stay at home and live independently.

AARP will continue to lobby for affordable power and telephone services and for consumer protections in the third-party electric supply market.

Community and civic groups can request a speaker on these issues by contacting Erica Michalowski at emichalowski@aarp.org or 866-295-7279 toll-free. Kosturko said volunteers are especially trying to reach younger workers.

Erlingheuser said volunteers are needed to help with future presentations and work with policymakers. To volunteer, contact Elaine Werner at ewerner@aarp.org or 866-295-7279.

AARP provides training and matches volunteers with roles that suit their skills, said Erlingheuser. "When people who care about issues try to make a difference—it works," he said.

Natalie Missakian is a writer living in Cheshire, Conn.