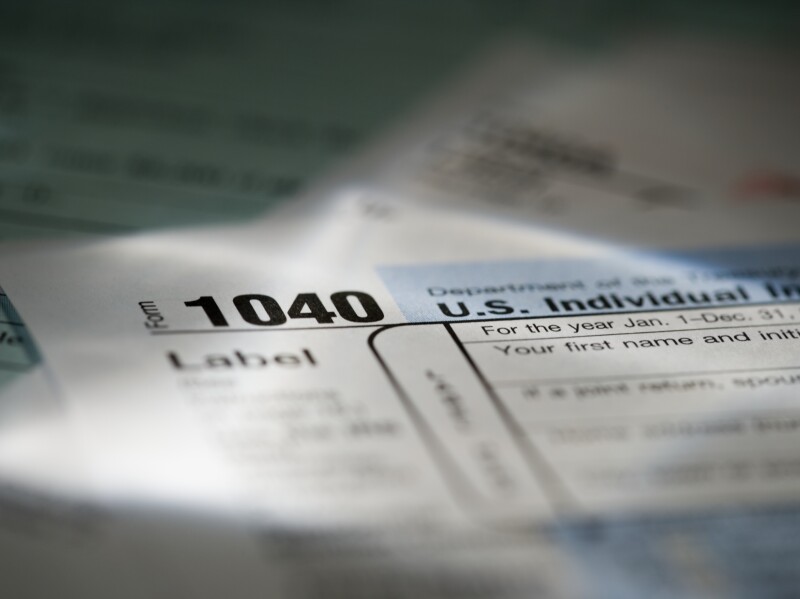 AARP Foundation is again providing free tax assistance and preparation for taxpayers with low to moderate income through the AARP Foundation Tax-Aide program. AARP Foundation Tax-Aide, in its 45th year, is the nation's largest free tax assistance and preparation service, giving special attention those 60 and older. You do not need to be a member of AARP or a retiree to use this free service.
"We know that service through Tax-Aide is vitally important to so many seniors in our city. In 2013, we helped more than 3,000 people with their tax returns. AARP volunteers are once again ready to assist even more people this year," says Louis Davis, Jr., AARP DC State Director.
In 2013, AARP Foundation Tax-Aide's 35,000 volunteers at nearly 6,000 sites provided 2.6 million people with free tax help nationwide. Taxpayers who used AARP Foundation Tax-Aide received $1.3 billion in income tax refunds and more than $244 million in Earned Income Tax Credits (EITCs).
Last year throughout the District, 68 AARP Foundation Tax-Aide volunteers helped more than 3,000 people file their federal and local tax returns. For 2014, the program will be offered at ten sites throughout Washington, DC including libraries, senior centers and other convenient locations.
For more information or to locate an AARP Foundation Tax-Aide site, visit www.aarp.org/findtaxhelp or call 1-888-AARPNOW (1-888-227-7669). AARP Foundation Tax-Aide is offered in conjunction with the IRS.
2014 AARP Tax-Aide Sites and Hours in DC
Anacostia Library
1800 Good Hope Rd SE 20020
Tuesdays12:00 pm - 5:00 pm
Capitol View Library
5001 Central Ave SE 20019
Mondays 10:00 am - 2:00 pm
Wednesdays 10:00 am - 2:00 pm
Lamond-Riggs Library
5401 South Dakota Ave NE 20011
Wednesdays 10:00 am - 2:30 pm
Thursdays 1:30 pm - 5:30 pm
Fridays 10:00 am - 2:00 pm
Mount Pleasant Library
3160 16th St NW 20010
Saturdays 10:00 am - 2:00 pm
Petworth Library
4200 Kansas Ave NW 20011
Mondays 1:30 pm - 5:30 pm
Fridays 10:00 am - 2:00 pm
Southwest Library
900 Wesley Pl SW 20024
Mondays 3:30 - 8:00 pm
Wednesdays 10:00 am - 2:30 pm
Guy Mason Recreation Community Center
3600 Calvert St NW 20007
Tuesdays 12:00 pm - 4:00 pm
Chevy Chase Community Center
5601 Connecticut Ave NW 20013
Tuesdays 9:00 am - 1:00 pm
Wednesdays 9:00 am - 5:00 pm
Emery Recreation Center
5801 Georgia Ave NW 20011
Thursdays 10:00 am - 4:00 pm
Mt. Horeb Baptist Church
3015 Earl Place NE
Wednesdays 10:00 am - 3:00 pm