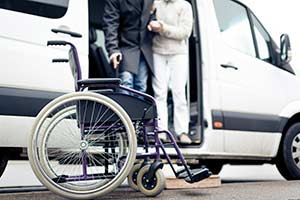 Retiring to a Delaware beach town can be lovely—unless you can't drive. In areas where bus service is erratic, many Delawareans age 65 and older have relied on the state's paratransit service, which was designed to transport people with disabilities.

The state public transit agency spends 45 percent of its budget on paratransit—compared with an 11 percent national average. Moreover, paratransit transports only 8 percent of Delaware riders, mostly in Sussex County. Earlier this year, in a move to cut costs, the agency proposed requiring paratransit riders age 65-plus to show proof of disability and to pay higher fares if not disabled. AARP Delaware and other consumer advocates successfully negotiated to delay these changes.

To join the effort to keep paratransit services available, email deaarp@aarp.org.