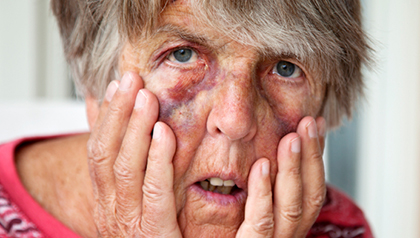 Elder abuse is an underreported crime, and the AARP Legal Counsel for the Elderly (LCE) wants to stop it.

In cooperation with other nonprofit organizations, LCE is helping to train Metropolitan Police Department detectives to identify cases of neglect, assault and exploitation of vulnerable adults. The training helps investigators recognize subtle signs of abuse, such as mail delivered to a victim's home in someone else's name.

Elder abuse is defined as a knowing, intentional or negligent act that causes harm or serious risk of harm to a vulnerable adult. About 5 million Americans are victims of elder abuse each year. Perpetrators include family members and caregivers, as well as strangers and scammers.

LCE provides free legal advice to Washington, D.C., residents age 60 and older. Learn more at aarp.org/lce or call the LCE hotline at 202-434-2120.