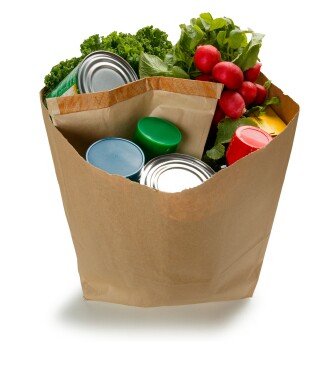 According to a new AARP survey, hunger is an issue more than 80 percent of Iowans are concerned about and are supportive of the state's efforts to provide help for those in need.

This year, state lawmakers voted to give Iowa's food banks up to $1 million as a dollar-for-dollar match of private donations, a law 80 percent of Iowans say they approve of in the recent AARP survey. Findings also reflect that at least half of Iowans have donated money or food to help those in need.

"It's encouraging that so many Iowa adults support ending hunger in their communities," said Kent Sovern, AARP Iowa state director. "Many of them have personally experienced a time in their life when they lacked the resources to put enough food on the table."

Hunger affects 1 in 8 Iowans, nearly 400,000 people, including one in eight age 60 or older. During this season of giving, AARP is encouraging Iowans to make a donation or give of their time and energy to make a difference for state residents who don't have enough to eat.

To receive all of the state's million-dollar match, Iowa's eight food banks must raise an equal amount in private funds during the fiscal year that ends June 30. One of the easiest ways to donate, and to have your contribution count against the state's dollar-for-dollar match, is to visit the statewide website, www.IowaFoodDrive.com

For more information or to volunteer to help end hunger, call the Iowa Food Bank Association at 319-234-0776.