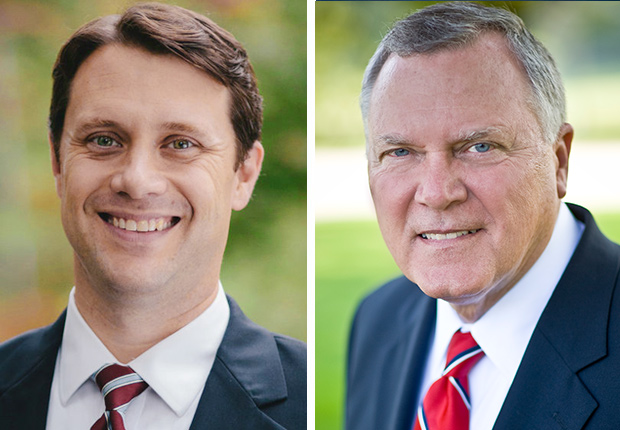 By Drew Jubera

Georgia's election cycle has featured candidates bearing some of the state's most prominent political surnames: Carter, Nunn, Perdue.
In the governor's race, Republican Gov. Nathan Deal is being challenged by Democratic state Sen. Jason Carter, grandson of former President Jimmy Carter.
In the U.S. Senate race, Michelle Nunn (D), daughter of former Sen. Sam Nunn, faces David Perdue (R), a cousin of former Gov. Sonny Perdue.
Yet, the Nov. 4 elections are all about the future. For issues important to older Georgians, the impact may be felt on both the state and federal levels—whether it's Medicaid expansion, age discrimination or energy policy. Those are among the issues AARP Georgia is focused on.
"These aren't Democrat or Republican issues," said David Pilgrem, state advocacy director of AARP Georgia.
"These are issues that impact all of us," he said.
Medicaid expansion: Georgia is one of 24 states that currently refuse federal funds to expand Medicaid, as provided by the Affordable Care Act, also known as Obamacare. The ACA allows states to expand Medicaid eligibility by raising the income caps to about $16,100 this year for individuals and $21,700 for couples.

An estimated 140,000 uninsured Georgians ages 50 to 64 could be eligible under these new thresholds, according to the Georgia Budget and Policy Institute, a nonpartisan group. Some of those people might qualify for tax credits to help purchase coverage in the federal health insurance marketplace created under the ACA, but most would not.

Deal opposes Medicaid expansion, saying that even with Washington footing much of the cost, the state can't afford it. Carter said "expansion should be on the table," including alternatives such as a private option to use Medicaid funds to purchase insurance for the poor. Recent legislation took the final decision out of the governor's hands and would require lawmakers to approve any expansion before it could take effect.

Age discrimination: In 2009, the U.S. Supreme Court shifted the burden from the employer to the worker in proving that age was an overriding factor behind a demotion or firing.

The Protecting Older Workers Against Discrimination Act (POWADA) would effectively reverse that ruling: When a worker claims age as a factor in a workplace decision, the employer would need to show it complied with the law.

A recent AARP Georgia survey found that 1 in 3 older voters say they or someone they know recently experienced age discrimination in the workplace. More than 8 in 10 older voters supported POWADA.

"We're just trying to reimplement the rules that were there pre-2009 and make sure older workers are protected from age discrimination," Pilgrem said.

Utility costs: Few issues affect older Georgians more directly, and with more regularity, than utility bills. For those living on fixed incomes in retirement, any increase in monthly bills can have a dramatic impact.

The five-member Public Service Commission regulates Georgia's public utilities. Two commissioners are up for reelection, one of them unopposed. Candidates for the contested Public Service Commission seat, incumbent Lauren "Bubba" McDonald (R) and challenger Daniel Blackman (D), both say they support steps that ensure fair and reasonable rates for reliable service, including increased investment in alternative energy sources as older coal plants are closed.
AARP does not endorse candidates, contribute to campaigns or favor political parties.
Consult the AARP Georgia voters guide at aarp.org/yourvote for more information on the issues and the federal and state candidates' positions.
Drew Jubera is a freelance writer living in Atlanta.