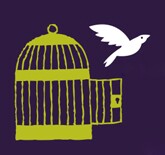 For most of your adult life, you were focusing on your career, kids, marriage, mortgage and other significant matters. Now you may be asking "what-next" questions such as: Retire or keep working? Keep the house or get a condo? Start a business? Learn a new skill? Start volunteering? How will I stay busy? Will the money last?
These are the kinds of subjects you can explore at the AARP Life Reimagined "Checkup," which is coming to Jacksonville June 16. Aimed at folks ages 50 to 67, the free event is one of a series known as Boomer Academy.
Life Reimagined is a comprehensive, in-depth program offering a vast trove of resources, guidance and information based on the real-life experiences of people just like you. The Checkup event lets you connect with others, ask questions and get ideas. Learn how to link your strengths and dreams to create a new approach to life in the age of real possibilities.
"Often people come into our events a bit overwhelmed, but they leave with a much better grasp on what they want to do," said Nancy Stanton, associate state director.
The Jacksonville Life Reimagined Checkup will be held June 16 from 5:30 to 8:30 p.m. at the WJCT Studios, 100 Festival Park Ave. To register, call 877-926-8300 toll-free. — David C. Montgomery