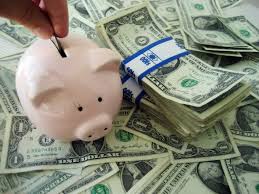 Now that the holiday season is over, many people are looking at their bank accounts with a feeling of distress. The holidays are a time for fun and merriment, but for some, they are also a time for excessive spending.

We sat down to talk with Mary Bach, AARP PA's Consumer Issues Task Force Chair, to discuss ways to save money on every-day spending to help make ends meet.

AARP: Mary, thanks for taking the time to talk with us today. Many people are trying to recover from the holiday season now that it is over. Do you have any tips for people to pinch pennies this January?

Bach: There are plenty of things that people may consider to save money – whether they are recovering from the holiday splurge or trying to save for their next big purchase. One thing that I get asked frequently is how to cut down the cost of food, since that is a basic necessity that everyone spends on. You should consider checking the newspaper for coupons. If you don't get the paper, there are several websites you can visit to download coupons online. However, I would also urge people to compare prices before they shop! Knowing your preferred stores and brands may help you save money because certain stores will carry cheaper brands, or be more likely to run specials on the brands that you like.

AARP: Do you have any other suggestions for cutting your grocery bill down without losing quality food?

Bach: I have a couple of thoughts on this. First, I would recommend creating a shopping list that you will stick to. If you discipline yourself to only get the things on the list, you may cut down on your grocery bill without cutting out the foods that you like or having to buy lesser quality to save money. Second, consider what product you are buying and how it is packaged. Depending on the store sale cycle, it may be more or less expensive to buy the product fresh, canned, or frozen. You may want to consider this to determine if you want to switch to the less expensive packaging. Third, many stores run "buy one get one specials" or offer cheaper rates when you buy in bulk. For a larger family, it might be beneficial to buy excess supplies and save them for later use – but I recommend you check expiration dates on those items so you don't end up throwing out expired goods. It's not only a waste of consumable goods, it's a waste of money too. Fourth, when grocery shopping, you may want to reference the unit price of the items, not just the shelf price. If you have a product that is sold in an 8-ounce container and in the 16-ounce container, but the 16-ounce container is on sale, looking at the unit price per ounce or pound can help you determine which of those two products is less expensive. One other thought to consider is that many store sales are only available if you have a frequent shopper card or loyalty card.

AARP: Can frequent shopper cards or loyalty cards really make a difference in your final grocery bill?

Bach: The advantage of frequent shopper cards or loyalty cards is that many sales or promotions are only offered to those who present the cards at checkout or can use a phone number to look up their cards. These cards may be handy, and do provide some savings, but I again recommend comparison shopping between stores first. In some cases, these cards do not actually give shoppers the best saving. If other stores offer the same product for a cheaper price than the loyalty card does, consider shopping elsewhere. I would also suggest checking your receipts. If you have a loyalty card, it may tell you how much you saved on each item and on the total purchase. If you find an error on your receipt, stores or cashiers may offer you compensation for the mistake.

AARP: Thank you Mary! As people are starting to act on their New Year's resolutions, many people are finding themselves with new shopping habits – whether they are looking for workout gear to commit to the traditional "get healthy" resolution, or just looking for other ways to make this new year especially enjoyable. Do you have anything that might be helpful for them?

Bach: In terms of clothing, it may be cheaper to look at thrift or resale stores. Stores that sell overstock products are also good sources of quality products at a discounted rate. For specialty clothing, you may be able to find it on sale during certain seasons of the year. If you plan in advance, you can buy items at the end of a clothing season and wear them the following season. In some cases, you may save up to 90% on after-season sales. Many places also offer "new year" discounts to get rid of their holiday inventory, so you might be able to find exactly what you're looking for a reduced price. The papers will likely advertise discounts and coupons as well.

AARP: Thank you for your thoughts on how to save on every-day spending, Mary. Do you have anything else that you would like to add?

Bach: I do have one last contribution. Many people have asked me about ways to afford their prescription medicine and over the counter drugs because if you are not careful, those things can add up to be costly. I suggest identifying stores that offer discounted monthly or quarterly prescriptions. Many chain drugstores will match the price of their competitors, so you can check out other drug-stores prices and compare them to your local drugstore. You can also check with your doctors to see if there are generic versions of the medicines that you take on a daily basis, because the generic versions may be less expensive.

AARP: Thanks again Mary. To learn about saving on your utilities, click here.