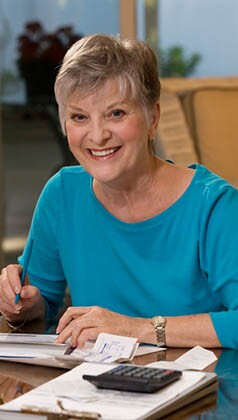 Are you good with numbers—or safe behind the wheel? Either way, the Senior Connection of Montgomery County needs your help.
In cooperation with the AARP Foundation, the nonprofit operates a money management program for people 62 and older. Volunteers prepare checks for signing and balance checkbooks for those who can no longer manage bill-paying on their own.
Drivers are needed, too, for the Montgomery County Shoppers Program, a transport service available to Marylanders age 60-plus who cannot get to a grocery store without help. To volunteer or to learn more about these programs, call 301-962-0820, ext. 14.
See a video of volunteers in action: