AARP New Hampshire
Stay up-to-date with newsworthy information for Granite Staters 50+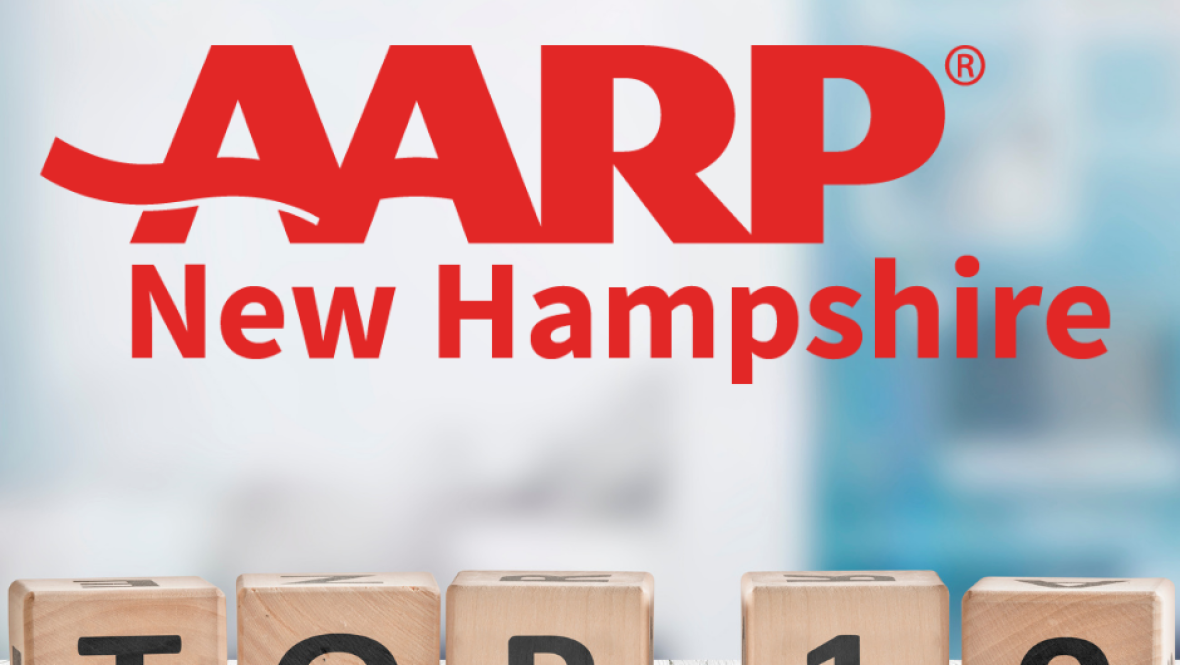 MAR 2, 2022
Turning 50 is definitely one of those "milestone" birthdays! It is often accompanied by black balloons, the aging jabs from friends and co-workers, and the quips about reaching half a century. And, since I started working for AARP New Hampshire two years ago, I inevitably get the phone calls, emails or texts from friends who have turned 50 about the invitation to join AARP that has arrived in their mailbox. This news is usually shared along with a heavy groan, maybe a few expletives or a "Why are they sending me this? I'm not old yet."
MAY 16, 2022
Memory loss that disrupts daily life may be a symptom of Alzheimer's or other dementia. Alzheimer's is a brain disease that causes a slow decline in memory, thinking and reasoning skills. There are 10 warning signs and symptoms. If you notice any of them, don't ignore them.
MAY 11, 2022
There is no doubt that the City of Manchester has produced some legendary figures throughout its history. Perhaps even some who are eccentric, incredible, and inspiring?
MAY 10, 2022
Las papeletas de voto en ausencia solo están disponibles para personas que no pueden votar en persona debido a una discapacidad, un compromiso laboral o de prestación de cuidados u otra excusa válida.
Search AARP New Hampshire