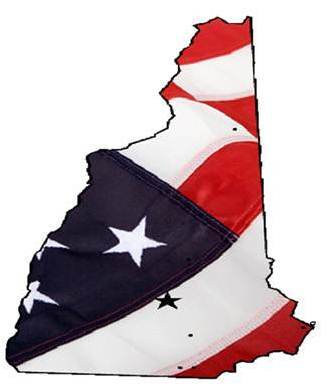 AARP New Hampshire released a survey today that shows what's important to Granite Staters 50-plus.
The 2015 survey – Voices of 50-Plus New Hampshire: Opinions and Perspectives – shows that nearly all (94%) worry about having enough money to meet daily living expenses, having adequate health insurance coverage (92%) and staying mentally sharp (94%). Staying in their own homes as they age is important to 95% of residents and only 10% of employed respondents have plans that include retiring and never returning to work.
"This survey paints a picture of Granite Staters 50-plus and their views and perspectives on health, work/retirement, caregiving and living independently," said AARP New Hampshire State Director Todd Fahey. "Statistics like these will help shape AARP New Hampshire's work for years to come."
Key findings of the survey include:
Health. New Hampshire adults 50-plus are most worried about increasing health care costs, the possibility of losing their insurance and becoming financially devastated because of illness. Staying healthy and mentally sharp are also top health concerns.
Finances. Ensuring retirement finances are adequate is important to 90% of New Hampshire residents age 50-plus, yet one out of five do not have what they need to achieve this goal. While the majority of residents have personal savings accounts, nearly one-third are not enrolled in a workplace savings plan because a plan is not offered by their employer. Two out of three favored the establishment of a state-authorized and privately-run retirement plan to provide for workplace savings for employees without access to such plans.
Work. Given that many are worried about health and financial issues, many say they plan to work at their present job or a similar one for as long as they are able. Besides enjoying working, factors in working past customary retirement age include needing extra income and paying for health insurance. And eight out of ten cite the need to build savings as a reason to keep working.
Caregiving. The majority of New Hampshire residents have been caregivers for adult loved ones and many more expect to provide care in the future. Being able to provide this care is very important to family caregivers, despite the impact on those who were employed. Most caregivers say having support – such as information and respite services – is very helpful. There is also widespread support for proposals that would help hospitals engage with family caregivers, with over nine out of ten favoring hospitals demonstrating medical tasks to caregivers.
Independent Living. Being able to stay in their own homes as they age is very important to the majority of New Hampshire residents 50 and older. Nearly all support allowing funds now used only for nursing homes to be used for home- and community-based services that allow people to stay in their own homes.
This random digit dial telephone survey of 1,000 adults age 50 and older in New Hampshire was conducted between November 20 and 30, 2014 with a sampling error of 3.2%. It is part of AARP's strong commitment to help improve the lives of the 50-plus population and gather information on their needs, interests and concerns.
Demographics show 55% are AARP members with 60% between the ages of 50 and 64. Over half (52%) are female and nearly half (45%) have earned at least a Bachelor degree. Almost half (42%) characterize their political views as moderate, with 17% saying they are liberal and 32% conservative. Almost half (47%) consider themselves registered independent, with 21% Democrat and 25% Republican.
Copies of the survey can be found: http://www.aarp.org/research/topics/politics/info-2015/voices-50-plus-new-hampshire.html