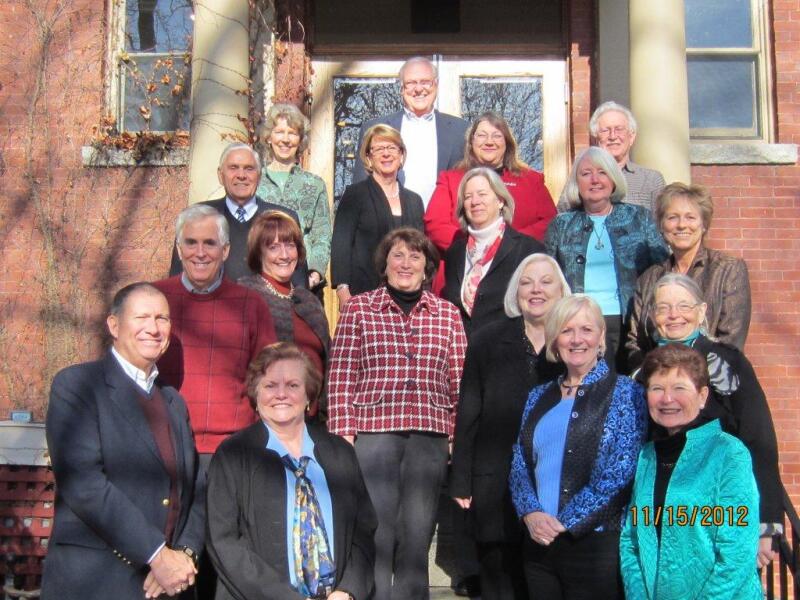 New Hampshire is aging and with an increasingly older population come many financial and societal challenges such as long-term care, caregiving, transportation, housing and health care. Many of these issues will guide the state's legislative agenda for years to come.

Building a state-wide corps of volunteers to advocate on these issues will be critical to the quality of life for all in New Hampshire. And that is why the New Hampshire Senior Leadership series was founded.

After a statewide search, the collaborating organizations – AARP New Hampshire and the Center on Aging and Community Living at the University of New Hampshire -- chose 23 activists interested in advocating for older adults in New Hampshire. The class of 2012, the third in the history of the program, will receive six months of training on a wide variety of topics, such as the history of aging and aging services, creating livable communities for aging populations, the legislative process, and community engagement.

This year's class includes:

Wendy Ann Antonelli, Milford
Jodi Austin, Lebanon
Katrine Barclay, Franconia
Kathy Borsh, Durham
Bob Burnett-Kurie, Manchester
Cathy Creapaux, Concord
Carole Foley, Londonderry
Dennie Forte, Rye
Sherri Harden, Goffstown
Barbara Holmes, Eaton Center
Monique Jevne, New London
Deborah Karmozyn, North Conway
Christine Litton, Thornton
Dana Michalovic, Lebanon
Sheila Murray, Salem
Maureen Nagle, Manchester
Bob Ritchie, Fitzwilliam
Jane Rothwell, Manchester
Woody Sponaugle, Rye Beach
Marian Stanton, Exeter
Roland Stoodley, Charlestown
Paul Weldon, Sandown
Gloria Wood, Pembroke


Upon completion of the New Hampshire Senior Leadership Series, this network of advocates for aging issues will represent a strong, cohesive voice for the residents of New Hampshire. In the coming years, AARP New Hampshire and Center on Aging and Community Living at University of New Hampshire will continue to offer the annual program to amplify the voices across the Granite State.

Feedback after the first session in April has been positive:

"Individually and collectively, we can make a difference in the lives of those who need advocates."

"Thank you for a very enjoyable and productive workshop."

"Thank you for a great experience ….. I look forward to working with you all and enjoying the powerful collective momentum that began this week. I am anxious to see the great things we can accomplish as a group."

"Thanks to AARP for initiating this excellent concept."

The application for the 2013 class will begin in mid-January. To request an application packet in January, send an email to nh@aarp.org. Or visit www.aarp.org/nh or www.facebook.com/aarpnh for updated information.