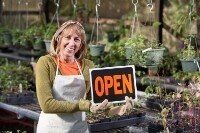 Only 1 in 10 Granite Staters age 50-plus plan to retire and never work again. Many will keep working or seek a new job, but others may want to turn their hobby into a business.

AARP New Hampshire will host a free workshop June 6 on how to make that move. Advisers from the Small Business Administration, Center for Women's Business Advancement and SCORE, which mentors small-business owners, will guide the two-hour session.

Participants can explore whether their hobby provides a marketable product or service, how to turn a fun pastime into an enterprise, and critical steps involved in building a business. They also will learn where to find free business counseling.

The workshop will be at Derryfield Country Club in Manchester from 5:30 to 7:30 pm. Space is limited, and registration is required. To register, go to aarp.cvent.com/Hobby2017.