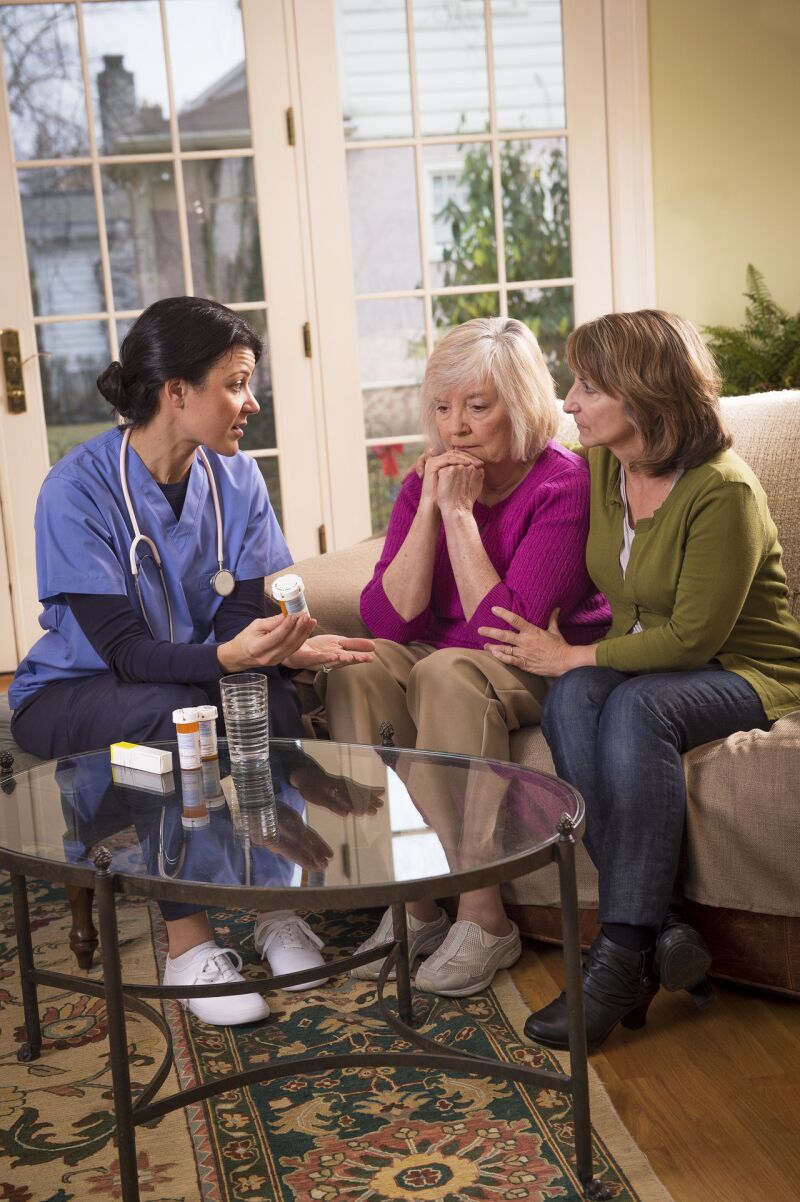 At NYS Assembly Hearing, AARP Also Cites $704 Billion Economic Impact of 50+, Urges Cost-Effective Funding to Help NYers Avoid Expensive Nursing Homes

ALBANY, N.Y. – AARP today outlined its proposal for a new middle class state tax credit for unpaid family caregivers while urging additional investment in cost-effective senior services to help caregivers help their loved ones age in their own homes and communities.

The Association urged state legislators to support the tax credit and additional funding for critical middle class programs – which help New Yorkers avoid expensive and mostly taxpayer-financed nursing homes - during a state Assembly hearing on non-medical ways to support seniors in the community.

As the state's population rapidly ages, the tax credit would help many of New York's three million unpaid family caregivers offset caregiving expenses. Across the United States, family caregivers spend nearly $7,000 a year on average - almost 20% of their income – on caregiving, a national AARP study revealed.

With red-shirted AARP members from the Bronx and the Capital District showing their support, AARP New York State Director Beth Finkel urged members of the Assembly's Aging Committee to support the new tax credit and increased investments in next year's state budget. AARP is urging Governor Andrew Cuomo to include the initiatives in the budget proposal he submits to the Legislature next month.

"This modest but well deserved tax break for the middle class saves all New York taxpayers money in the long run by keeping older adults out of taxpayer funded institutions across the state," Finkel told lawmakers. "New York State's lack of commitment to older residents and their caregivers comes at the wrong time – as our population ages, leaving fewer caregivers to care for more frail elderly."

Finkel also cited a new AARP analysis showing households headed by New Yorkers 50 and over contribute $704 billion to the state's annual gross domestic product – half the total - while supporting 55% of New York's jobs, 51% of labor income and 47% of state and local taxes. She noted many contributors to this "longevity economy" are family caregivers, and said, "They deserve our help."

The tax credit could especially help Hispanic/Latino family caregivers, who spent 44% of their annual income on average, and African-American caregivers, who spent 34%, the AARP national study showed.

The credit would provide up to half the costs of caregiving expenses or up to $3,000 and would be available to couples with a gross income of up to $150,000 and individuals with a gross income of up to $75,000.

Eligible expenses would include home health agency services, adult day care, personal care attendant services, homemaker services, respite care, health care equipment, home modifications, and transportation, all of which help keep the older person living independently in their home.

The national AARP study found:

78% of caregivers incur out-of-pocket costs to provide care.
Family caregivers for adults with dementia reported nearly twice the out-of-pocket costs ($10,697) than those caring for adults without dementia ($5,758).
Household costs, including rent or mortgage payments and home modifications, accounted for 41% of total spending on caregiving.
Assisted living or skilled nursing facility costs, insurance costs and other medical expenses accounted for 25% of spending.
Long-distance family caregivers had the highest out-of-pocket costs at $11,923 compared with family caregivers living with or near their care recipients.
16% of family caregivers reduced contributions to their retirement savings.
New York's family caregivers provide unpaid care worth $31.3 billion annually.

Finkel also urged legislators to fully fund non-Medicaid services that support middle class family caregivers in helping older New Yorkers age at home, such as transportation to doctor's appointments, home-delivered meals and assistance with daily activities.

"The issue with these programs is not that they are ineffective; it is that they are woefully underfunded," Finkel said in her Assembly Hearing 12-6-17 FINAL . "These programs allow seniors to sustain mostly independent lives in their homes and are vital for keeping older persons out of taxpayer funded institutions."

The current state budget added just $875,000 from 2016-17 funding levels for Community Services for the Elderly, Respite, the Expanded In-Home Services for the Elderly Program, Home Delivered Meals, Naturally Occurring Retirement Communities, and Social Model Adult Day Services.

That was far short of the $25 million needed to ensure all eligible New Yorkers receive these cost-effective services.

Non-Medicaid in-home services for the elderly help middle class family caregivers avoid burnout and personal financial strain – which often lead to unwanted placements of their loved ones in institutional care settings.

As the number of potential 45- to 64-years-old caregivers for every New Yorker 80 or older dwindle s, from 6.6 in 2010 to 3.5 in 2050, the need for in-home services will continue increasing.

Strong majorities of New York's Generation Xers and Baby Boomers say those services would help them care for loved ones at home, according to an AARPNY/Siena College survey – which also showed 87% want themselves and their loved ones to receive care at home and just 2% would opt for a nursing home.

Contact: Erik Kriss, ekriss@aarp.org

Follow us on Twitter: @AARPNY and Facebook: AARP New York

AARP is the nation's largest nonprofit, nonpartisan organization dedicated to empowering Americans 50 and older to choose how they live as they age. With nearly 38 million members and offices in every state, the District of Columbia, Puerto Rico, and the U.S. Virgin Islands, AARP works to strengthen communities and advocate for what matters most to families with a focus on health security, financial stability and personal fulfillment. AARP also works for individuals in the marketplace by sparking new solutions and allowing carefully chosen, high-quality products and services to carry the AARP name. As a trusted source for news and information, AARP produces the world's largest circulation publications, AARP The Magazine and AARP Bulletin. To learn more, visit www.aarp.org or follow @AARP and @AARPadvocates on social media.

###