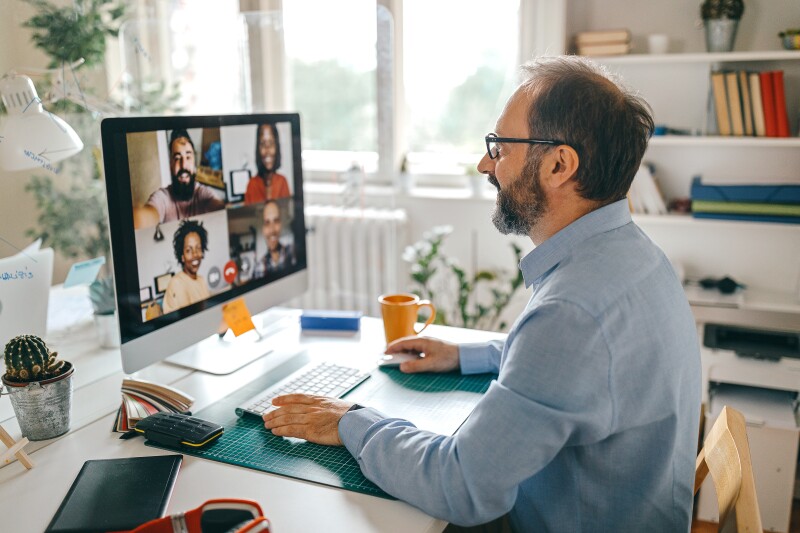 We're looking for people who want to bring their commitment and talent to make a difference in the lives of people 50 and older in New York. If you have a passion for the issues faced by people 50+ and are a strategic thinker and planner who has led others to achieve common goals, we encourage you to learn more about AARP's volunteer positions.

Virtual volunteers can work behind the scenes to support online events or be front and center to help host them. Some volunteers lead discussions with local influencers; others share helpful information among their networks. We can provide opportunities that dovetail with your skills and interests – and how much time you have.

Some opportunities available from the safety and comfort of your home:

Virtual Volunteer Ambassador: Participate in online programs on topics like health, finance, and fraud.
Tech Buddies: Help older adults one-on-one with technology via phone and computer.
Advocacy Volunteers: Fight for important issues for people age 50+ and their families.
Tele-buddies: Call vulnerable older adults on the phone to chat, listen, or just say hello.
Thinking of You Greeting Card Creators: Use art skills to create cards to send to nursing homes.
Social Media Champions: Use the various social media platforms to share AARP's message
Trainer/co-trainer: Help teach and inform volunteers and members on a variety of subjects.
Community Partner Outreach: Help identify and coordinate (in conjunction with staff) outreach events and activities.
AARPNY Volunteer Recruitment
Join us as we work with members, volunteers, the public, and elected officials to bring real possibilities to the lives of people 50 and older in New York. We host monthly Open Houses on Zoom. Sign up for the following dates:

All events are at 11am:

To volunteer and get involved in your community visit: https://aarp.org/iwant2volunteer

For more information about volunteer opportunities, email us at nyaarp@aarp.org.

Stay Connected with AARP New York
Follow us on Facebook | YouTube | Instagram | Twitter | LinkedIn