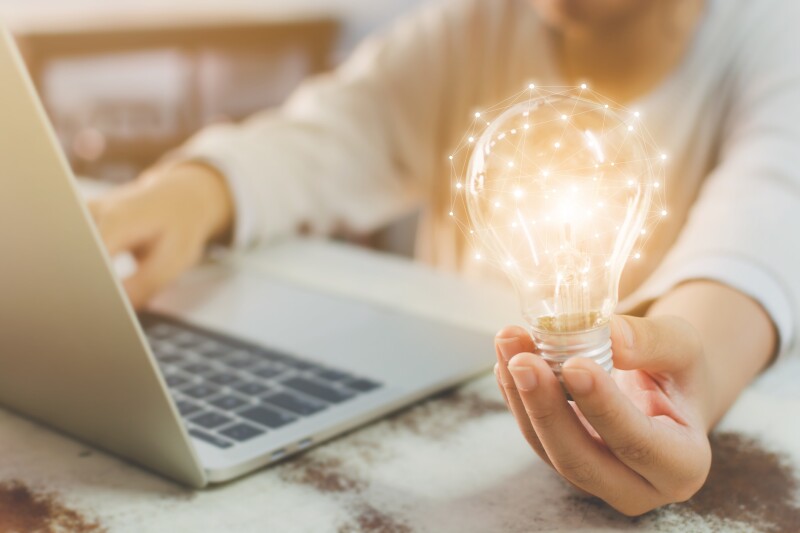 At AARP, we envision a world where people aged 50-plus are respected and valued in the workforce. This vision also includes empowering the 50-plus community to start new businesses and work for as long as they need or desire. For many, the process of starting a small business is competitive and difficult to navigate. Prospective business owners and entrepreneurs are not offered the unique guidance and resources that they need for success. As people live longer lives and the nature of work evolves, the need to learn new skills and translate experience to new career opportunities will only grow.

Owning or starting your own small business means finding solutions to unexpected challenges by leveraging life experience, professional skills and dedication. Many 50+ entrepreneurs can launch small businesses and thrive as owners with the right training and resources. But, depending on where you go, additional training and resources will cost you and your company money.

That's why AARP New York is proud to present a series of FREE virtual workshops from New York's Small Business Development Center (SBDC) at Farmingdale State College beginning in September and continuing through December 1, 2022. These sessions consist of invaluable expertise on planning and financing a new business, hiring an employee team for success, and optimizing your marketing efforts for growth for this year and into the new year - 2023.

We look forward to supporting new and existing businesses as they embark on the journey of entrepreneurship with the help of the SBDC. AARP members and guests are invited to join us in any of the workshops offered below FOR FREE. Please register to reserve your spot!

Workshop Dates and Descriptions:

All workshops will be presented virtually Thursdays, through a Zoom meeting from 11:00am – 12:00pm and will last one hour. We invite you to participate in some or all of what we are offering!

Fall Kickstart Series - The Fundamentals to Success!

1. Thursday, September 8, 2022 | Business Basics - Evaluating Best Business Practices Understanding the different legal structures, tax requirements, record keeping, and employer obligations will be discussed to ensure you have all the information you need to open a business and understand the required steps to become a legal entity.

Register: https://cvent.me/8B7WNv

2. Thursday, September 15, 2022 | Writing a Business Plan – Why do you Need it In this workshop we will be introducing and examining all the necessary aspects to include in a business plan will be discussed. Details of information to include will be shared and participants will have all the necessary information on how to develop a comprehensive plan to ensure a successful start of their business.

Register: https://cvent.me/ePXm8V

3. Thursday, September 22, 2022 | Marketing Analysis / Marketing Strategy Marketing analysis is an important aspect of a comprehensive business plan. This session will focus in-depth on the customer, competition, and marketing strategies that need to be implemented to build a solid foundation for a successful business. Advertising, appropriate use of social media, web presence, branding, networking and strategic alliances will all be discussed.

Register: https://cvent.me/OkmEdz

4. Thursday, September 29, 2021 | Financial Planning & Financial best practices Preparing financial budgets is key to ensure financial health and profit. The webinar will provide an in-depth review of record keeping and working with a CPA. You will learn what tax laws can benefit your business, and how to prepare for a stronger business and financial future.

Register: https://cvent.me/NQxMyv

Human Resources Series: Building Your Team for Successful Growth

1. Thursday, October 6, 2022 | Time to Hire

Small businesses don't often know what they are responsible for when hiring their first employee. This seminar will give you a full understanding what is required and how best to find the right employee to fill the job requirements.

Register: https://cvent.me/8BwQo5

2. Thursday, October 13, 2022 | Mandates for Employers

Whether you have one employee or more you will need to know what your employer obligations are and what is mandated in NYS as employer. What notices need to be posted in your place of business? What policies do you need to have in place? What trainings must you offer your employees? A representative from the Department of Labor and the NY State Workers Compensation Board will present and provide answers to all of your questions.

Register: https://cvent.me/Kk0dlE

3. Thursday October 20, 2022 | Creating a Comprehensive Personnel Policy Handbook

Learn what to include in your company's handbook to avoid conflicts and confusion in the workplace. Developing personnel policies and distributing it to employees is critical for your business to ensure there is no confusion for management and staff alike. Information will be shared for you to ensure your company's handbook is comprehensive and clear.

Register: https://cvent.me/b8OWdD

4. Thursday, October 27, 2022 | Virtual Job Fair

Small business owners are invited to highlight their job opportunities to job seekers. The SBDC will outreach this event to local colleges, the Department of Labor and others who will connect you to job seekers. Prepare your job descriptions and a page will be created for those looking for opportunities to connect with your business following this event.

Register: https://cvent.me/0VKEyD

Marketing Boot Camp – How to Set up the New Year for Success

November 3, 10, 17; December 1, 2022

1. Thursday November 3, 2022 | Networking to Build, Grow and Brand your Business

Do you want to accelerate your business growth? It's time to get out and connect, business to business. It's time to NETWORK! Learn the secrets to using this valuable tool to propel you forward to success and increase your brand awareness among consumers and colleagues alike.

Register: https://cvent.me/P5WOoG

2. Thursday, November 10, 2022 | Embracing Your Inner Salesperson Workshop

Today's business landscape means it is critical for everyone to embrace a sales mindset. In this workshop you will embrace your inner salesperson. Lessons in this workshop include cultivating a positive mindset, building trust, initiating new business relationships, negotiating, and self-awareness to counter procrastination.

Register: https://cvent.me/Y1POEE

3. Thursday November 17, 2022 | Digital Marketing Workshop

In this workshop we'll discuss the importance of your business's logo, how to optimize your Google My Business Map, why online reviews are important, and whether your website is user friendly. We will also discuss ways to use Google to increase your market share.

Register: https://cvent.me/w3QlQE

4. Thursday December 1, 2022 | You've Got a Social Media Account: Now What?

You finally set up a social media account or two for your business but have no idea what to do next. This session will walk you through how each major social channel works, what to write about and how to make your social communications work to spread the word about your business. In this workshop we'll look at popular social media networks, check out the benefits of social media marketing, understand how other businesses use them, and review the do's and don'ts of each channel.

Register: https://cvent.me/aKv4By

We hope to connect with you at one or all of these virtual workshops!

Connect with us on our social media channels to learn more about AARPNY and upcoming virtual events:
Facebook | Twitter | Instagram | YouTube | LinkedIn

*This is not an AARP event. Any information you provided to the host organization will be governed by its privacy policy.