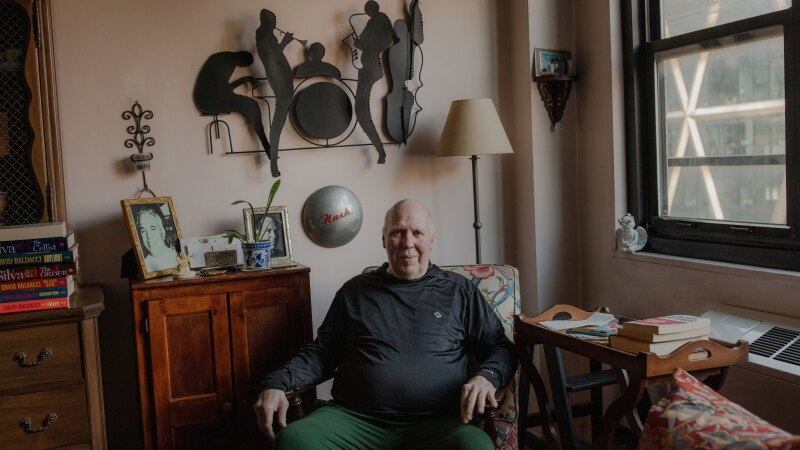 Tens of thousands of older New Yorkers could soon get help paying their Medicare premiums, copays, deductibles and other out-of-pocket expenses because of the recent expansion of a program that helps low- and moderate-income older adults afford essential health care.

As part of the fiscal 2023 budget enacted this year, state lawmakers broadened who can qualify for New York's Medicare Savings Program.

Advocates have worked to expand the program for 25 years and are urging those who are eligible to sign up, says Beth Finkel, AARP New York state director.

"There's a reason these benefits are there—because people need them, and people shouldn't be shy about taking advantage of what has been created with them in mind," Finkel says. "We want people to have better lives."

Starting Jan. 1, New Yorkers 65 and over with incomes of up to 186 percent of the federal poverty level ($2,107 per month for an individual in 2022) will qualify for the program. Currently, the limit is 135 percent of the federal poverty level ($1,549 monthly for a single person).

As of Aug. 31, more than 715,000 New Yorkers were enrolled in the Medicare Savings Program, state data shows. The nonprofit Medicare Rights Center, a consumer service organization, estimates that up to 300,000 more people could now qualify.

The program covers at least the standard Medicare Part B (medical insurance) premium, now about $170 a month. But many people may get help paying other costs, depending on their income.

New York is among at least 15 states and the District of Columbia to increase income limits or eliminate asset requirements for the Medicare Savings Program.

Informing New Yorkers

Many older adults on Medicare still face high out-of-pocket costs that can limit their access to the health care they need. In 2018, people with traditional Medicare spent an average of $6,168 on insurance premiums and medical services annually, according to a 2021 national AARP report.

The Medicare Savings Program is a lifeline for many older adults, says state Sen. Rachel May (D-Syracuse), who backed the measure to expand the program. It was part of a $20 billion, multiyear health care package.

"That's why increasing coverage and affordability for seniors ... was so important," May says.

Those enrolled also automatically qualify for Extra Help, the federal program that helps pay most Medicare prescription drug (Part D) costs.

Michael Mace, 81, estimates the two programs have saved him thousands of dollars—allowing him to stay in the New York City apartment he's called home for 44 years. The retired actor/manager learned about it four years ago from his pharmacist.

"I stumbled on it by accident because of drug costs," says Mace, who takes medication for his eyes and heart.

Nationally, studies have shown that enrollment in Medicare Savings Programs have historically been low, in part because many people don't know they exist. The Medicare Rights Center is hosting events to help them sign up.

For more information, contact New York's Health Insurance Information Counseling and Assistance Program (HIICAP) at 800-701-0501, the Medicare Rights Center at 800-333-4114 or your local social services agency.

Donna Liquori is a writer living in Albany.

Original Medicare vs. Medicare Advantage — AARP
For More on Medicare