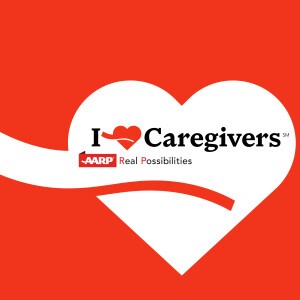 Skelos, Hannon, Serino Lead Charge to Help Older NYers Age at Home; AARP Calls on Assembly, Governor to Support Efforts
ALBANY, New York – Family caregivers can often be left unprepared to follow discharge plans and provide proper care when their loved ones are sent home from the hospital, but that would change under the State Senate's new budget proposal.
The Senate's 2015-16 state budget resolution calls for passage of the CARE Act (pg 26), which ensures caregivers are offered instruction in any post-discharge tasks their older parents, spouses or other loved ones will need at home.
"New York has some of the best hospitals in the world, and AARP believes incorporating family caregivers into the discharge process will only make our hospitals better," said AARP New York State Director Beth Finkel.
The Senate plan would also help family caregivers and those for whom they care by reducing waiting lists for cost-effective, non-Medicaid in-home services for the elderly through a $2.5 million increase in funding.
The Senate budget plan would lead to better care, could reduce costly hospital re-admissions and would allow more New Yorkers to age with dignity and independence at home – rather than in costly, taxpayer-funded nursing homes.
"Senate Majority Leader Dean Skelos, Health Committee Chair Kemp Hannon and Aging Committee Chair Sue Serino have shown true leadership by putting these common sense solutions on the budget negotiating table," Finkel added. "Both the CARE Act and in-home services address the quiet crisis faced by many of New York's over four million family caregivers - and those for whom they care.
"AARP is calling on the State Assembly and the Governor to include these critical supports for family caregivers in the final state budget."
Governor Andrew Cuomo proposed better pre-hospital discharge training of family caregivers with the Caregiver Support Initiative in his State of the State message (pages 305-306).
A recent survey by AARP found over 90 percent of New York voters 50 and older think hospitals should "explain and demonstrate" to family caregivers medical tasks they'll have to perform when their loved ones are sent home from the hospital.
The CARE (Caregiver Advise, Record and Enable) Act, as introduced by Senate Health Committee Chairman Kemp Hannon of Nassau County (S.676) and Health Committee member Linda Rosenthal of Manhattan ( A.1323), is supported by a wide range of health, consumer, aging and disability organizations.
The legislation would ensure demonstrations and instructions on any post-discharge care and tasks family caregivers will have to perform at home, such as administering multiple medications, dressing wounds and operating medical equipment. The bill also requires that patients' designated family caregivers be identified and included in official medical records and that hospitals notify family caregivers prior to a patient's transfer or discharge.
New York's more than 4.1 million family caregivers provide care valued at an estimated $32 billion a year - and help keep older loved ones out of expensive, taxpayer-funded nursing homes.
Contacts: Erik Kriss, ekriss@aarp.org, Chaunda Ball, cball@aarp.org
Follow us on Twitter: @AARPNY and Facebook: AARP New York
AARP is a nonprofit, nonpartisan organization, with a membership of more than 37 million, that helps people turn their goals and dreams into real possibilities, strengthens communities and fights for the issues that matter most to families such as healthcare, employment and income security, retirement planning, affordable utilities and protection from financial abuse. We advocate for individuals in the marketplace by selecting products and services of high quality and value to carry the AARP name as well as help our members obtain discounts on a wide range of products, travel, and services. A trusted source for lifestyle tips, news and educational information, AARP produces AARP The Magazine, the world's largest circulation magazine; AARP Bulletin; www.aarp.org ; AARP TV & Radio; AARP Books; and AARP en Español, a Spanish-language website addressing the interests and needs of Hispanics. AARP does not endorse candidates for public office or make contributions to political campaigns or candidates. AARP Foundation is an affiliated charity of AARP that is working to win back opportunity for struggling Americans 50+ by being a force for change on the most serious issues they face today: housing, hunger, income and isolation. AARP has staffed offices in all 50 states, the District of Columbia, Puerto Rico, and the U.S. Virgin Islands. Learn more at www.aarp.org .
####