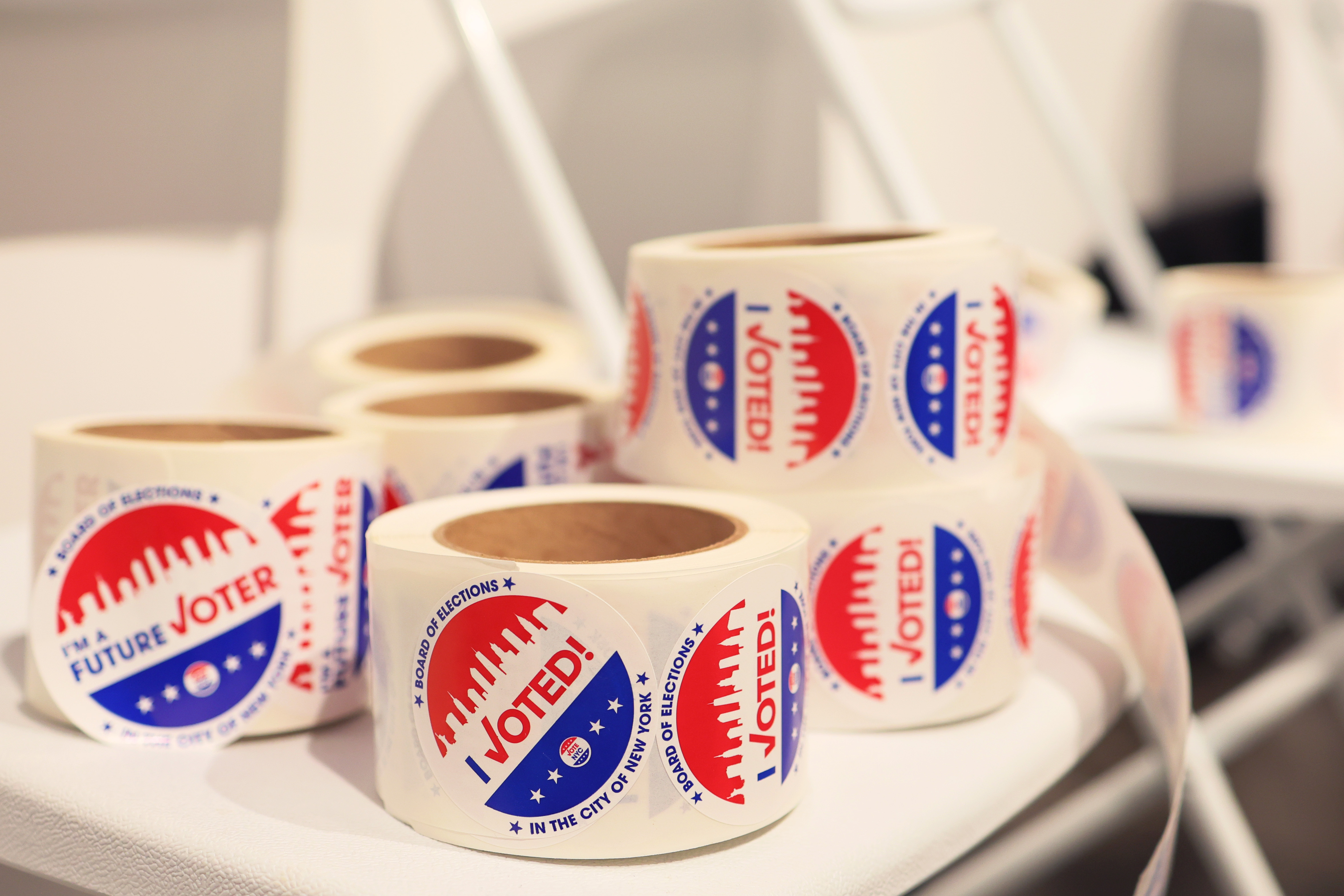 New York voters will decide several closely watched races in November, including the state senate contest in District 7, featuring incumbent state Sen. Anna Kaplan (D) and former state Sen. Jack Martins (R).

AARP New York spoke with the candidates to hear where they stand on key issues for 50-plus voters. Here's what they had to say:


How will you work to bring New Yorkers some relief from the high cost of prescription drugs?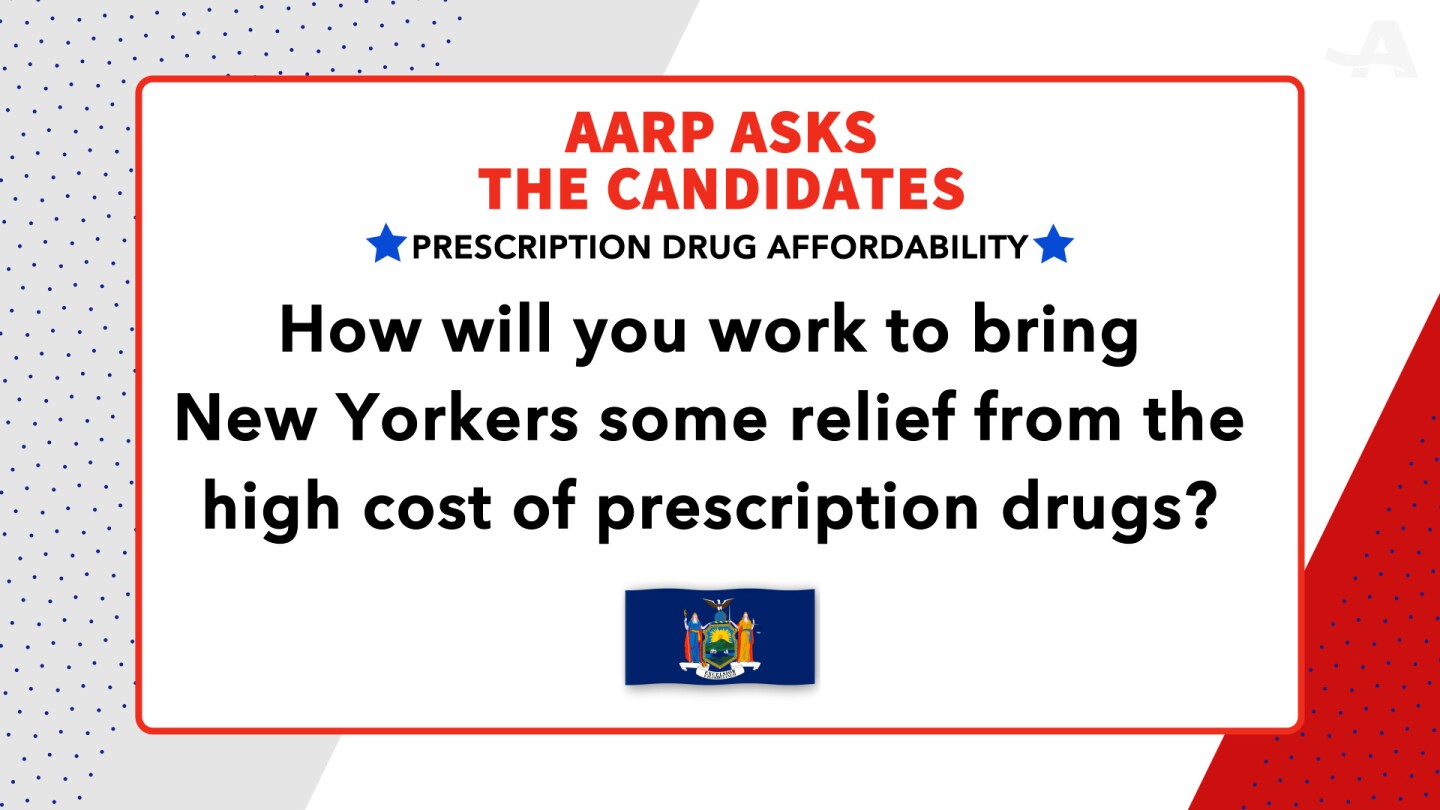 Prescription Drugs
Kaplan: So I agree with you: No one should make that difficult decision between food and prescription drugs, especially not in America. That's why I fought and passed legislation this year bringing a hundred million dollars into Elderly Pharmaceutical Insurance Coverage Program so that our seniors could get the benefit of lower prescription prices. I've also fought very hard to make sure that we cut other expenses for our seniors, expenses like cutting the gas tax. That's a huge expense for our seniors here in Long Island. I fought for you before and I will continue to fight for you.

Martins: No one should have to decide whether or not to save money by deciding to take prescription medication or put food on the table or pay for gas or utilities or heating their home. But that's the reality for so many New Yorkers today. When I'm elected to the state Senate, I will make it a commitment to expand EPIC in New York state, to provide some sanity when it comes to controlling state spending, controlling inflation that is driving the cost of living in New York state through the roof. And for those people who are on fixed income, especially our seniors who see it each and every day, providing relief through such things as expansion STAR rebate checks, making New York state more affordable. At the end of the day, if you can't afford to live in New York, you can't succeed. And so it's our responsibility to make that happen.


Would you encourage the construction of accessory dwelling units such as in-law apartments, and what other proposals do you support to increase affordable housing?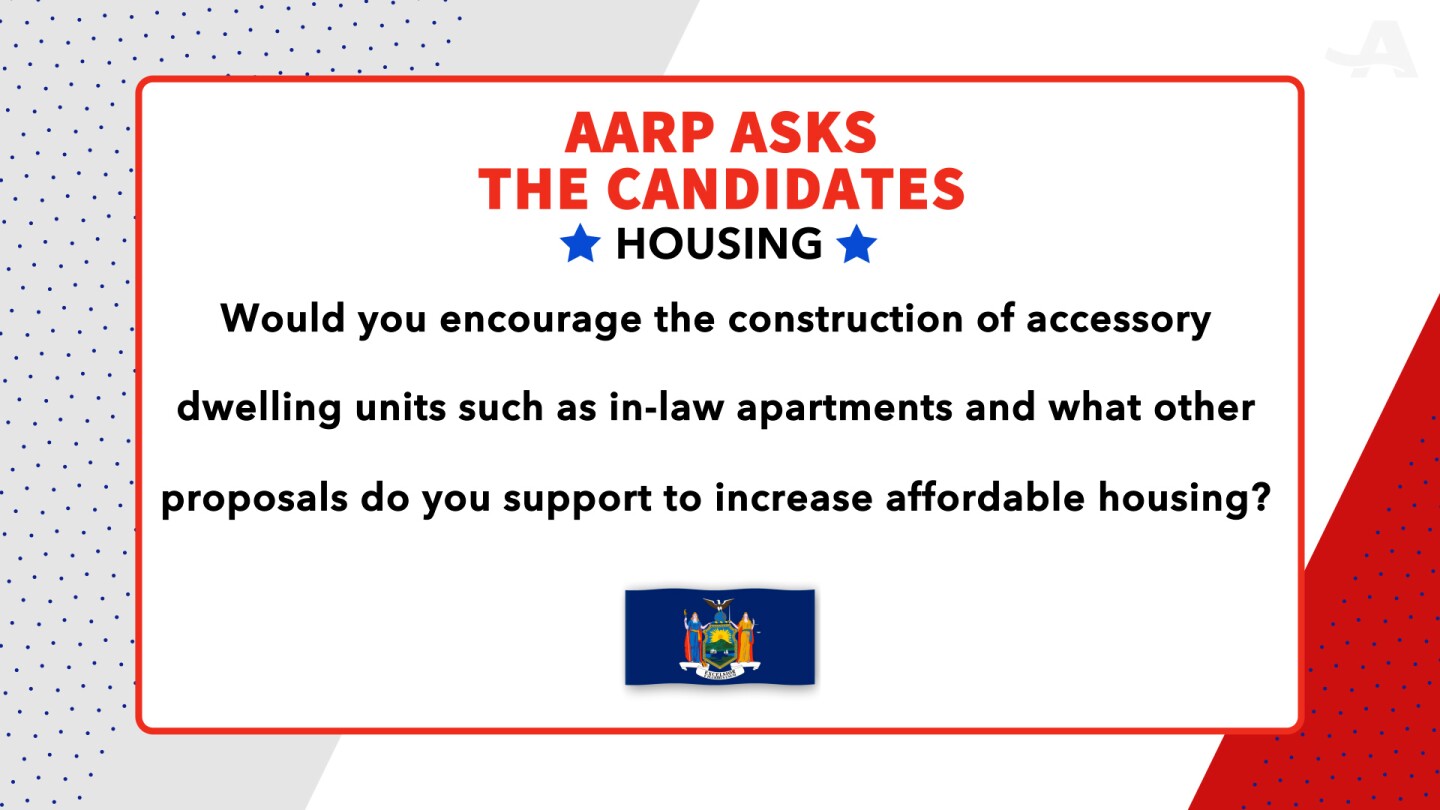 Housing
Martins: As a former village mayor, I worked with the local community to develop policies and zone changes to allow for affordable housing and, in particular, affordable senior housing. We understood and we understand now that it is important that those people who spent decades building a community, raising a family in a community, have to have the ability to stay in that community, and those options must exist. I think it's incumbent upon the state to work with our local communities, whether they're villages, cities or towns, to develop policies and zoning changes that will allow for that to happen. Because not only do we have the opportunity to provide for those who have aged and want to stay in the community, but we also have to provide housing options for that next generation that's looking for that starter home and may not be able to afford to live in the house, but is looking for other housing options. We can do that.

Kaplan: Our seniors built these communities that we are reaping the benefit of right now, and it is really important that we do what we can to help them in their golden years. It is not fair for our seniors not to be able to stay in the communities they built. As a councilwoman and as a state senator, I've been advocating for more affordable senior housing here so that the seniors that we have can stay in the communities they built, close to their families and friends. It's been a top priority for me and it will always remain a top priority for me.


How will you work to help struggling utility consumers in New York?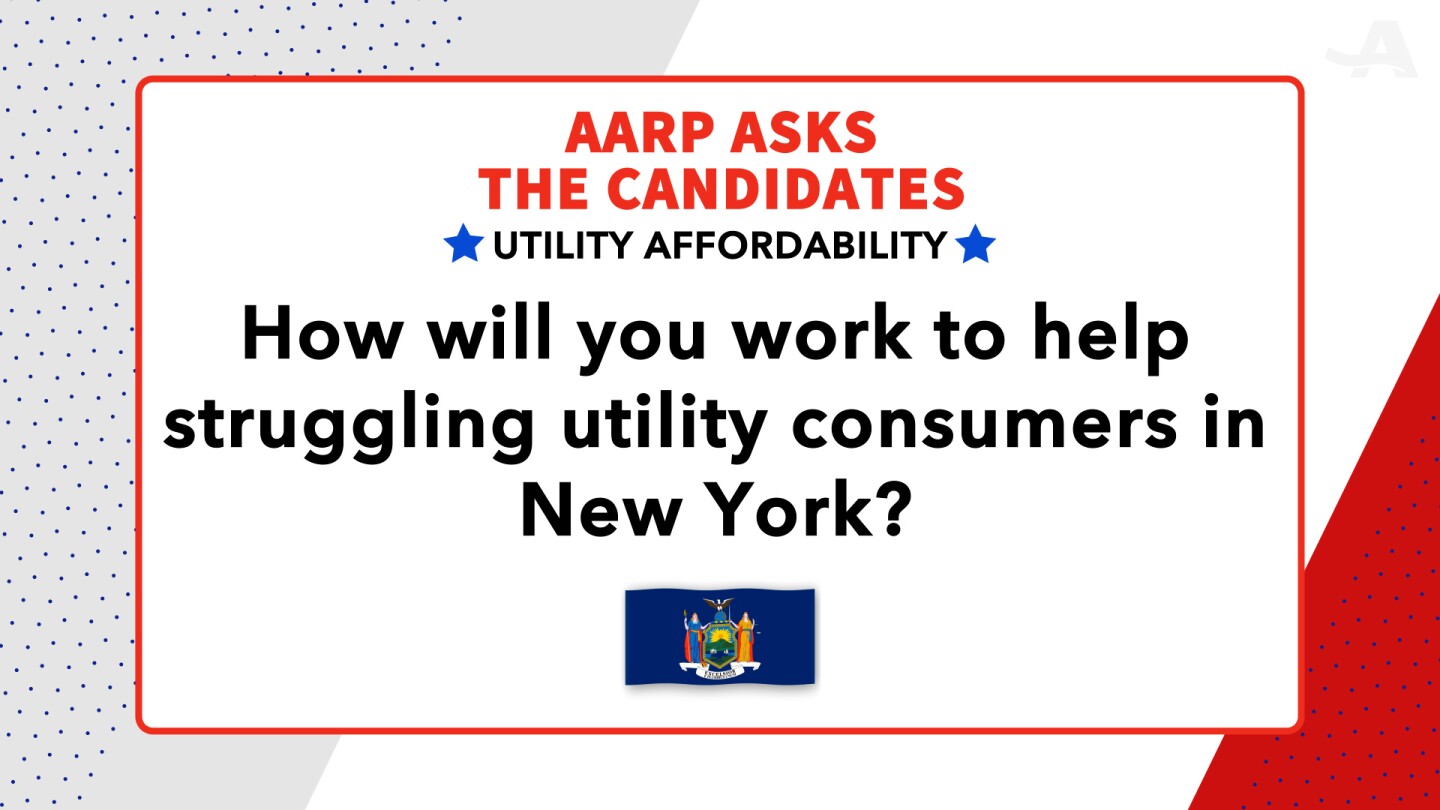 Utilities
Kaplan: We are just putting the pandemic behind us, but I know that there are still a lot of families that are hurting out there. I fought and delivered hundreds of millions of dollars through Home Energy Assistance Program to help our seniors to pay for utility, high utility costs. Also, here in Long Island where we depend on our cars for every appointment that we have, I cut the gas tax and I made sure that the county followed in our lead. At a time when everything is going up, we need to make sure that we do everything in our power to help our residents. And I will make sure that we do what we can on the state level to give these reliefs to our residents.

Martins: It is unconscionable the amount that we are asked to pay as New Yorkers to heat our homes. As we head into the winter, we're faced with the decisions of whether or not to cut back and put on an extra sweater. That's not the answer. The answer is we have to get to the root cause of those increase costs, which means understanding that for every gallon of heating oil that's spent in New York state, New York state taxes, that. If we just eliminate the tax that New York state itself collects on home heating oil, we save over $300 million. And the same goes for natural gas or every other heating measure. People should not have to live through a winter where they're wondering whether or not they can keep themselves warm. It's a basic human right, and we have a responsibility to do more.


What do you propose to do to better support New York's 2.5 million family caregivers and their loved ones?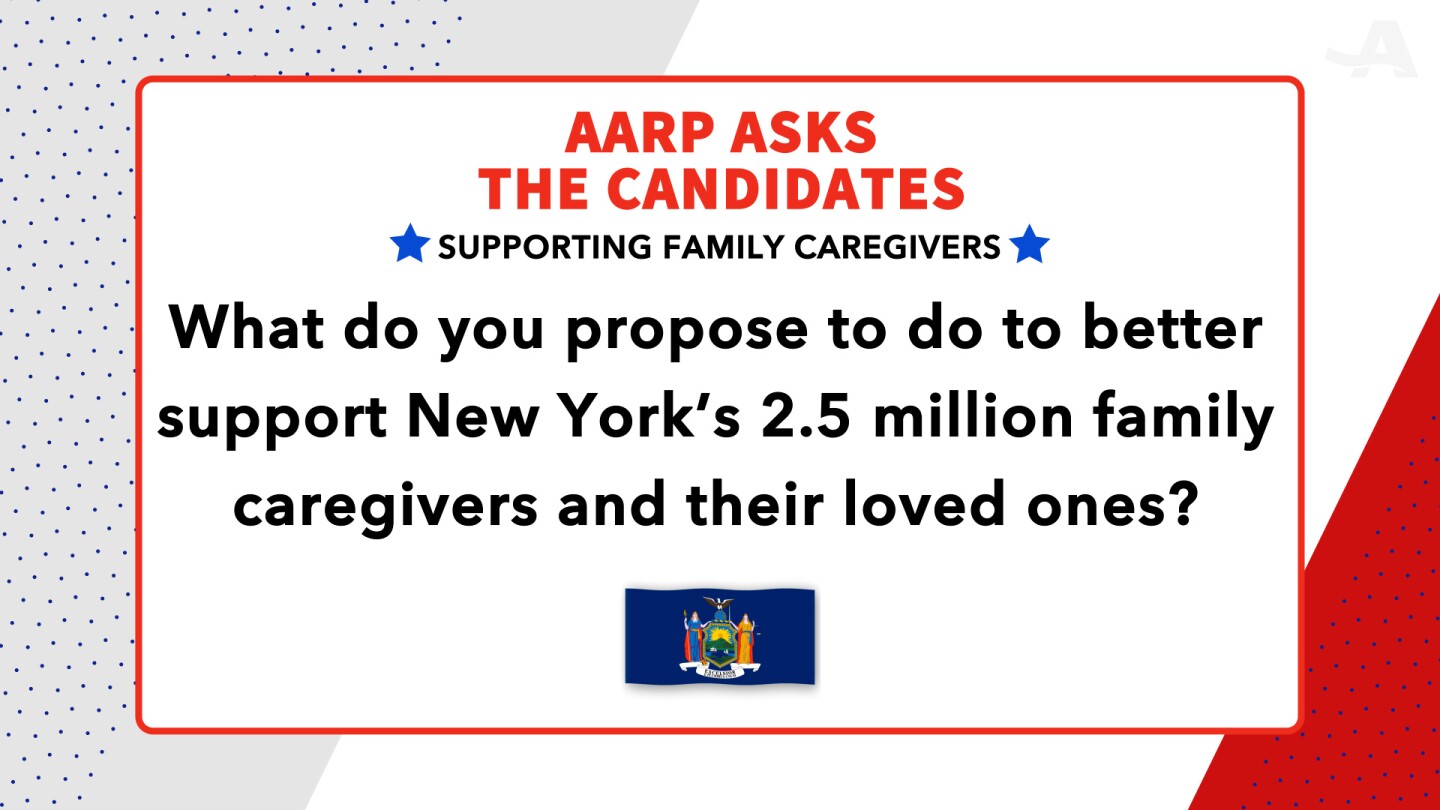 Caregiving
Martins: First of all, I think we need to appreciate the fact that we have 2.5 million people in New York state who are caring for a loved one, providing them care with dignity in their homes. And that has to be a priority for all of us. Having had to deal with that situation myself in the family, I know firsthand how important it is that they are in familiar surroundings and at home and surrounded by people who care for them, their loved ones, whether it's a spouse or a child. We can do more in New York state and should do more in New York state. We have the ability to do that through things like tax credits for caregivers, respite programs, not only for those who are in care but also the caregivers themselves. We need to make sure that those 2.5 million caregivers in New York state and those they care for have every opportunity to get the quality health care they need, but also to do it in a setting that is comfortable and appropriate and dignified for them.

Kaplan: So, I agree. Seniors are big part of our state. They helped build these communities that we are benefiting. And we need to stand with them now in their time of need during their golden years. I fought and I passed tax credits for the caregivers and the expenses that our seniors need while they're recovering in their home. And we want to make sure that they are in their homes and they are aging with dignity and we're giving them the resources to do that. I will continue to fight for our seniors in New York State Senate.


Also of Interest: