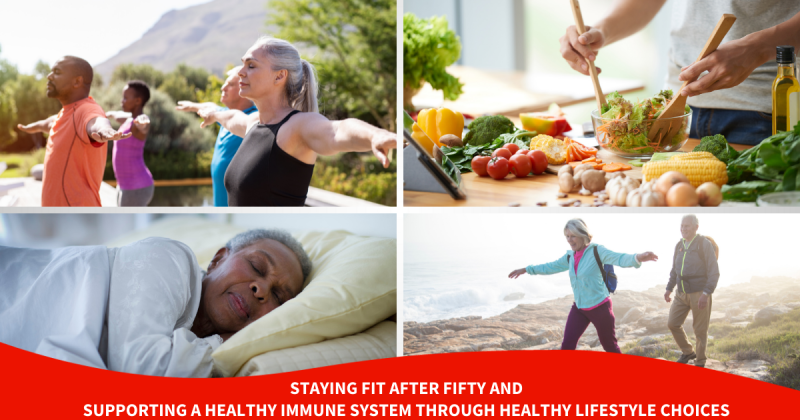 AARP members and guests are invited to join us this Fall for free virtual events that are fun and educational!

Workshops are held at 11:00am EST.

1. "Staying Fit and On Your Feet: Fall Prevention Through Strength, Stability and Balance"


This workshop is designed to raise participants' fall prevention knowledge and awareness, introduce steps they can take to reduce falls and improve their health and well-being, and that falling is not a prerequisite for aging. Information will be presented in a way that is fun for the audience and which helps them identify individuals risk factors. Participants will learn essential tips, fitness options and a powerful game plan to avoid falls. Class consists of Fall Risk Plan: home safety, home exercise, routine medication review, footwear, water, nutrition, fear of falling, vision/hear, situational awareness and limitations, decluttering home and lighting your load.

November 23: Tai Chi for Balance - An Evidence Based Program | Register: https://aarp.cvent.com/StayingFitAndOnYourFeet1123

Tai Chi is an excellent way to exercise your balance. It uses slow and rhythmical movements of the trunk and limbs while controlling your balance. Tai Chi can improve balance in older adults as this type of training involves walking, balance, co-ordination, and muscle strengthening exercises. Tai Chi is widely recognized as being one of the most effective approaches to preventing falls. Tai Chi helps with strengthening the leg muscles and assists with thinking about shifting your weight before you pick up your feet. This workshop will demonstrate that the benefits of tai chi are far-reaching both physically and mentally.

It is an important fall prevention strategy, because as we get older, we tend to shuffle rather than pick up our feet. Tai chi also helps with memory, remembering the movements and keeping your mind focused, using both the right and left side of the brain. In this 60-minute class participants will learn the warmup and six movement in the workshop for home use. Join us for one or all of these webinars, led by Fitness Instructor, Angela Katz.
November 30: "Kitchen Sink Home Workout" Workout for Balance and Strength | Register: https://aarp.cvent.com/StayingFitAndOnYourFeet1130

This simple kitchen sink workout encompasses daily exercises individuals can do in their home to assist in regaining strength and balance. Since everyone has a kitchen sink and counter to start your day to some toe raises, leg lifts, soup can bicep curls and side steps for balance and strength, it is available to everyone. The workout will improve strength, stability, balance, posture, agility, flexibility, cognitive focus, mood, confidence, and mindfulness. Individuals will receive several workouts to incorporate throughout their daily routines.
_________________________________________________________________________________
Workshops are held at 5:00pm EST.


2. Supporting A Healthy Immune System through Healthy Lifestyle Choices


These virtual workshops will teach you fall prevention techniques as well as provide you with information to support your immune system through healthy lifestyle choices.
Space is limited and registration is required. Sign up for the workshops you are interested in attending!

*Disclaimer: Please consult your physician before starting a new exercise regimen.