AARP Long Island is thrilled to collaborate with The Madison Theatre, for discounts on select performances for in-person live theatrical entertainment! Come by the AARP table in the lobby before, during or after each show and meet AARP volunteers, staff and other members and learn more about what AARP is doing in the local community!

The Madison Theatre performances are all performed at Molloy University located at 1000 Hempstead Ave, Rockville Centre, NY 11570

AARP members and guests can access tickets by visiting www.madisontheatreny.org and click BUY TICKETS to purchase show and date selection and enter promotion code where indicated 'have promotion code' and enter APMADT23 for the discount. Discounted tickets can also be purchased at the theater box office and by telephone at 516-323-4444 by mentioning the AARP discount code.

Enjoy discount offering of 20% off regularly priced General Admission tickets to select performances.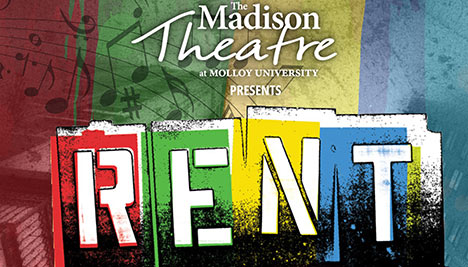 • RENT THE MUSICAL
1. Saturday, May 13 at 2pm
2. Saturday, May 13 at 8pm
3. Sunday, May 14 at 3pm

• L.I. COMEDY PRESENTS: MOM'S NIGHT OUT
4. Thursday, July 20 at 7pm

• THE SIXTIES SHOW
5. Friday, July 21 at 8pm

• HOTEL CALIFORNIA
6. Friday, September 22 at 8pm

• COCO IN CONCERT
7. Wednesday, October 4 at 7pm

• GIVE OUR REGARDS TO BROADWAY & ALL THAT JAZZ
8. Sunday, October 8 at 3pm

• SOUTH SHORE SYMPHONY: GOING HOME (VETERAN'S DAY TRIBUTE)
9. Saturday, November 11 at 7:30pm

• ANIMANIACS IN CONCERT
10. Saturday, November 18 at 8pm
11. Sunday, November 19 at 3pm

• L.I. COMEDY
12. Friday, November 24 at 8pm

• JAZZ FUNK SOUL
13. Saturday, November 25 at 8pm

• A DOO WOP PROJECT CHRISTMAS
14. Sunday, November 26 at 3pm

• THE MADISON THEATRE CHRISTMAS CELEBRATION
15. Saturday, December 16 at 2pm & 6pm
16. Sunday, December 17 at 2pm & 6pm

AARP members and guests get a 20% discount on tickets at The Madison Theatre. Purchase tickets by contacting the theater box office at 516-323-4444 or order tickets online, using promo code APMADT23.

*These are not AARP events. Any information you provide to the host organization shall be governed by their privacy policy. Show images seen here, are provided and approved by the theater.