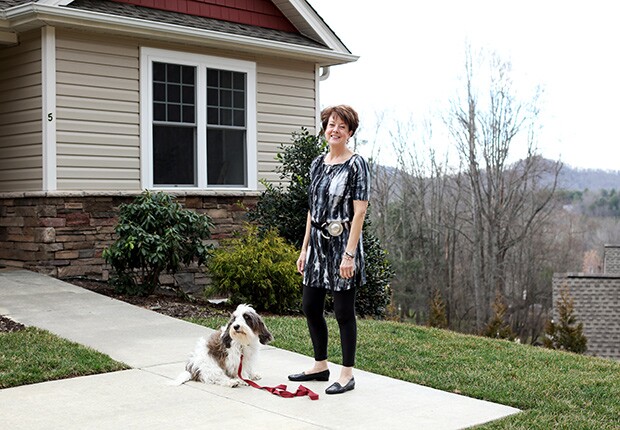 By Michelle Crouch

Deb Wagner, 65, retired recently and is back on a budget for the first time in years. So when she heard that insurance carriers wanted to raise home policy rates an average of 18.7 percent across the state, she was not happy.

"That much of a rate increase is going to have a big impact on people on a fixed income," said Wagner, who lives in Swannanoa. "I don't understand how they are justifying this request. We haven't had a major catastrophe in this state in years."

The North Carolina Rate Bureau, which represents the state's insurance companies, also wants to raise renters' rates by as much as 40 percent.

The proposed changes would vary by location, with the highest increases in coastal areas, where insurance officials say catastrophic events are more severe, and small decreases in some western parts of the state.

Insurance Commissioner Mike Causey (R), who sets rates, has rejected the Rate Bureau's request for now. He has scheduled a hearing in July to consider the issue.

Causey's office received more than 9,000 comments from residents. "It is now necessary to hold a hearing to reach a resolution that will make the most financial sense for our residents and insurance companies," he said in a statement.

A little-noticed request
Wagner was among those who sent a comment opposing the request, which received little publicity. After AARP North Carolina sent out an alert, nearly half of the comments Causey received came from members, said Steve Hahn, AARP North Carolina communications director.

"People need to stay diligent if this is something they think they can't afford," Hahn said. "The commissioner needs to know that the economic conditions aren't right for it."

Hahn and Wagner said that older residents face a variety of threats to their financial security, including rising health care costs, property taxes and utility rates.

Joanna Biliouris, chief operating officer at the Rate Bureau, said the state's insurance companies need to increase premiums to cover rapidly rising costs. She noted that they have not had a rate increase since 2012, when they asked for a 17.7 percent increase but were allowed to raise rates by only 7 percent. The bureau requested another increase in 2014 and was turned down.

"We haven't had an increase in six years," Biliouris said. "This request is based on historical data and calculations of trends using the best actuarial techniques to project what is going to happen in the next three or four years."

The bureau submitted about 2,000 pages of data to back up the request, Biliouris said. The proposal called for homeowners' insurance rates to rise by 21.9 percent in Wake County, 23.5 percent in Mecklenburg County and 25 percent in coastal counties.

The Department of Insurance and the Rate Bureau could settle the matter of the rate request at any time. If it isn't settled, Causey will hold a hearing July 23 and could issue a decision by October.

The deadline to submit public comments on the proposed rate hike has passed. But to stay informed about this proposal as well as legislative developments that could affect older residents, sign up for AARP Action Alerts at action.aarp.org.

Michelle Crouch is a writer living in Charlotte.
About AARP North Carolina