Bowing to pressure from thousands of older adults struggling to pay a range of bills from medicines, water, and groceries, Duke Progress Energy was forced to accept a much lo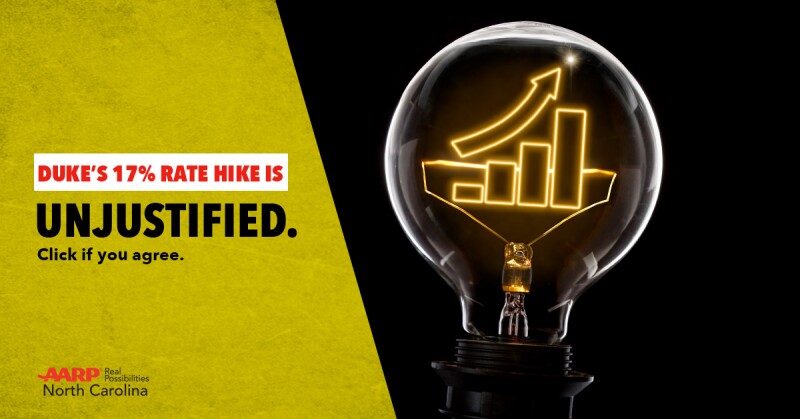 wer rate increase than it requested from the North Carolina Utilities Commission. Late Friday, the Commission rejected Duke's $20 average increase, cutting it back by $11 per residential customer. With this decision, Duke Progress customers will pay about $6 per month more for their electricity, and about $3 per month more for a monthly service charge.

Even with the reduction in Duke's request, AARP NC warned the Commission that with Social Security cost-of-living adjustments falling behind the increase in the cost of necessities like food, medicine and housing, any increase is a major concern to many on fixed incomes.

When Duke Progress requested a 16.7 percent increase in its rates and hiking its monthly service charge from $11 to $20, thousands of AARP members petitioned and contacted the NC Utilities Commission. Others showed up and spoke out at a series of public hearings. Without the help of these AARP advocates, the current economic conditions that older adults face may not have been accounted for and residential customers would have faced a much steeper increase as Commissioners heard from the electric company's wide array of lawyers and experts.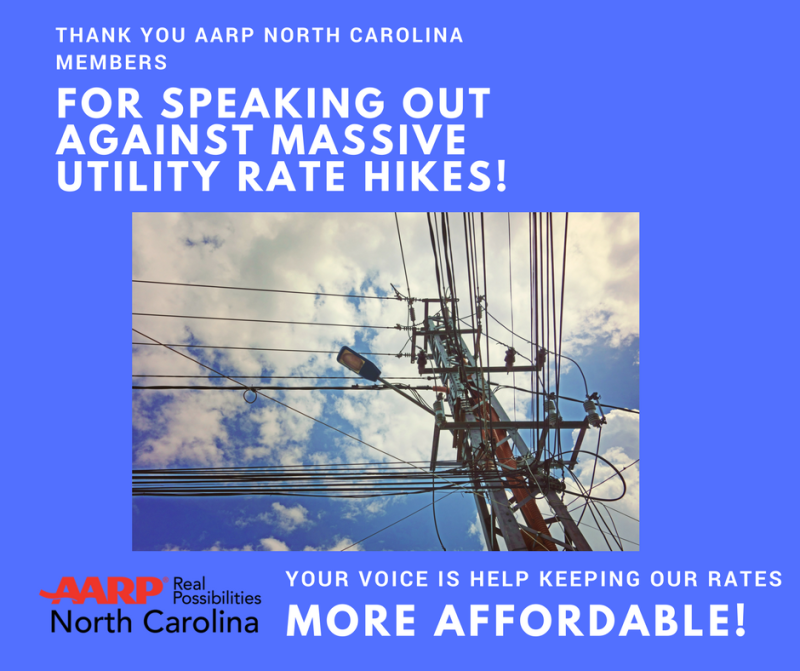 TAKE ACTION NOW! Piedmont & Western NC Customers Still Await Decision on Duke Carolinas Request

While the order has been issued for Duke Progress, which provides electricity for a portion of the Triangle and large portions of Eastern Carolina, Commissioners continue to consider Duke Carolinas' similar rate request, impacting customers in the Piedmont and Western North Carolina. An evidentiary hearing in Raleigh, where the Commission hears from expert witnesses, has been moved from Feb. 27th until March 5th at 1:30pm.

If you are a Duke Carolinas customer, and you are concerned about a major rate increase, TAKE ACTION NOW! There is still time to let the North Carolina Utilities Commission know that older adults and other fixed income North Carolinians need AFFORDABLE electricity.
About AARP North Carolina