This week, AARP's "Without Limits" explores the sobering subject of painkiller addiction. Painkiller abuse in the U.S. has been on the rise since the 1980s and their use by older adults is on a steady climb. Along with this rise in painkiller abuse comes an increase in the number of addictions and deaths related to painkillers.

According to the NIH National Institute of Drug Abuse:

52 million people in the US, over the age of 12, have used prescription drugs non-medically in their lifetime.
6.1 million people have used them non-medically in the past month. 5 percent of the United States is the world's population and consumes 75 percent of the world's prescription drugs.
In 2010, enough prescription painkillers were prescribed to medicate every American adult every 4 hours for 1 month.
On this week's show, you'll hear from Dr. Rachel Seymour and Meghan Wally from Carolinas HealthCare Systems Research Group. You'll receive good information on monitoring a loved one's intake of these medications, ways to address suspected addictions, questions to ask your doctor and much more.

Listen to "Without Limits" live on the air and online each Saturday evening at 6:00 pm, on WBT Radio 1110 AM in Charlotte, or anytime on the program's audio achieves.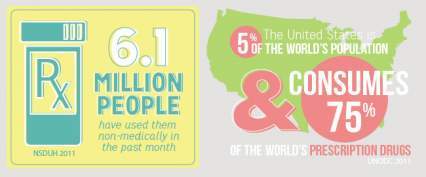 About AARP North Carolina