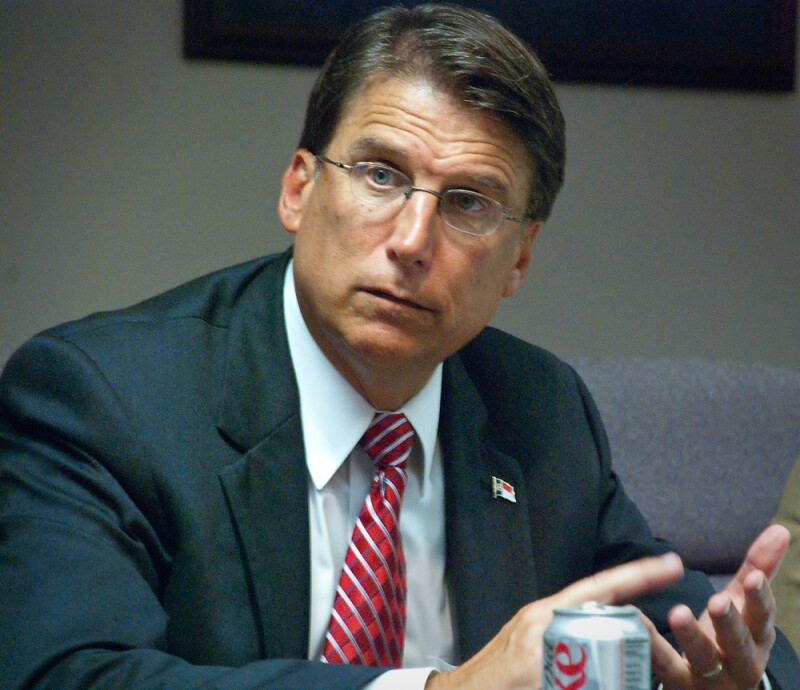 In the name of "state rights," the General Assembly may very well walk away from providing federally-paid health coverage to over 500,000 hardworking North Carolinians and their families. Over the next few days, AARP needs your help in urging our elected leaders to participate in Medicaid expansion.
We can all agree that jobs should be a top policy priority, not state's rights or partisan politics. That is why Governors in Arizona, North Dakota, Nevada and New Mexico agreed to a pragmatic approach to covering the uninsured, not a partisan one.
We are all vulnerable to falling on hard times and losing a job. And if we do, we could lose our insurance and not be able to afford health care coverage. Many of us who work at low-wage jobs are not eligible for employer-paid health insurance. Since we all contribute to the cost of Medicaid throughout our working lives, providing Medicaid coverage to those who need help is simple fairness.
Expanding Medicaid will enable adults making just $15,000 a year to get the health care they need. This means more than 100,000 North Carolinians ages 50 to 64 could qualify for Medicaid. This would be especially helpful to those older workers who are out of work and don't have access to reasonably priced health insurance as they search for employment. For experienced workers, the average search for employment takes over a year, much longer than for less experienced workers.
If the state fails to act, uninsured adults will continue to go without care or receive vastly more expensive treatment in hospital emergency rooms. And since tax and insurance ratepayers cover the cost of this emergency care, expanding Medicaid can save money.
According to the National Council on Aging, the medical care costs of people with chronic diseases account for more than 75 percent of the nation's $2 trillion in total medical costs, so treating the conditions like hypertension and diabetes early, instead of delaying until more costly treatment is needed, helps lower total healthcare costs.
Inaction will not only leave North Carolina with the high cost of care for the uninsured, according to the American Academy of Actuaries, businesses and individuals who pay for healthcare insurance can also expect a two percent rate hike due to the state's inaction.
Additionally the state may be forced to prop up struggling rural hospitals that will likely face layoffs and closures. According to the NC Hospital Association, hospitals across the state are already struggling to absorb $7.9 billion over the next decade to previously scheduled federal, state and local cuts to hospital reimbursements. Certainly, there are profitable hospitals that may be able to absorb some cuts, but the opposite is true for many smaller and rural hospitals that are struggling to survive.
To rev up the Tarheel economy, we need to protect the wellness of our workforce and prevent layoffs in rural communities. Expanding Medicaid will create approximately 6,500 healthcare jobs. Because North Carolina has a 9.2% unemployment rate, a program that creates thousands of permanent, good jobs would be an economic boom for the state.
The General Assembly has a chance to do the right thing and provide health care coverage to more than 500,000 uninsured residents. There will be no cost to the state for the first three years, and the state will never pay more than 10 percent of the cost in the future. Let's get on board and expand a program that can help save our economy, reduce future health care spending and improve the health of our residents.
Photo by Hal Goodtree courtesy of Flickr
About AARP North Carolina