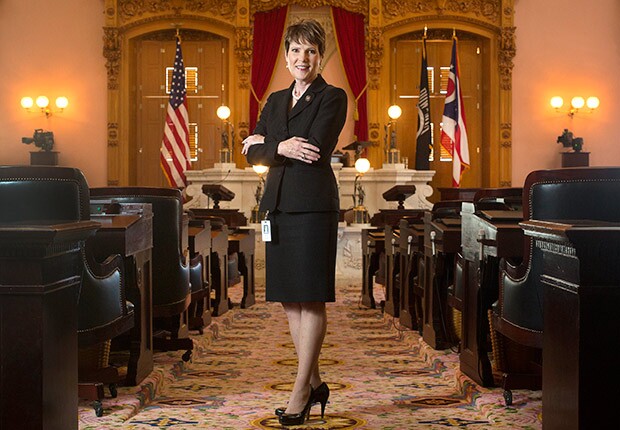 By Sarah Hollander

Every year, thousands of Ohioans become wards of the court, dependent on others—sometimes strangers—to handle their affairs. And every year disturbing stories surface of abuse by the very guardians assigned to help them.

There are exorbitant fees for routine services. Furniture, art and lawn equipment go missing. Some guardians never visit during the waning days of a ward's life.

The stories run the gamut and break the heart, said state Rep. Dorothy Pelanda (R-Marysville), one of a growing number of politicians, judges and advocates working together this year to improve the system.

The vast majority of guardians in Ohio do a fine job, Pelanda said. But even the good ones could benefit from clearer guidelines.

"It's critical that the voiceless in our society are protected," she said.

The spotlight has shone on guardianship practices recently, thanks in part to an investigative series by the Columbus Dispatch in 2014 and a high-profile legal case in Franklin County.

One attorney, whose office handled about 400 wards, faces felony charges for allegedly stealing nearly $48,000 from four older adult wards. He's also accused of falsely billing a public indigent burial fund for more than $3,400 in funeral expenses for several others. If convicted, he could face more than 30 years in prison.

Guardianship is one of the most restrictive protective services available. Individuals who can't handle basic needs, finances or medical issues can become wards of the court.

Local probate judges assign a guardian, who handles everything from paying bills to mowing lawns to approving surgeries. When a relative or friend isn't available or able, the court can appoint a guardian.

Typically, adults account for three-quarters of the caseload. Adult guardianship applications are on the rise in Ohio, increasing from about 6,400 in 2011 to about 7,040 in 2013. The upward trend will likely grow significantly as boomers age.

Setting standards
The Ohio Supreme Court in March released a set of minimum standards for guardians, including training, monitoring and background checks, that go into effect June 1. Guardians must meet with their wards at least every three months. Clear standards will help, said Ohio Attorney General Mike DeWine (R).

"We think that in all cases, no matter whether the guardian is a relative or not, there should be more scrutiny," he said.

In the meantime, DeWine's office has delivered guardianship guides to all 88 county probate courts. The 52-page pamphlets explain how guardianships are supposed to work and where people can turn should problems arise.

Probate judges are well aware of the issues and are working on them, said Trumbull County Probate Judge Thomas Swift.

Swift chairs a committee aimed at improving the handling of guardianships. He and other probate judges plan to meet at a guardianship summit this September in Columbus.

In his own court, billing is closely monitored, Swift said. Legal fees can be charged only for legal work, not for drive time, planning a ward's transportation or a friendly visit.

"We emphasize common sense," Swift said. "If you wouldn't spend that much for yourself, don't spend it for your ward."

Pelanda, a lawyer, handled guardianship cases during her 30-plus-year career. Her bill to protect the rights of guardians' wards failed to move forward last year. She refined and reintroduced it in February.

"The law is clearly lacking when it comes to wards," she said. "Despite their inability to communicate, these people are still human beings and, as such, deserve the same rights as any human being."

Reports of possible abuse, neglect or financial exploitation of an elderly Ohioan can be made by calling the attorney general's office at 800-282-0515.

Sarah Hollander is a writer living in Cleveland.