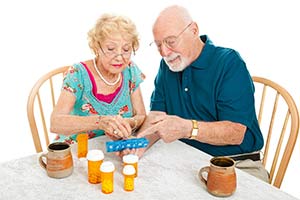 Oklahoma is the first state to enact a law that could reduce hospital readmissions by preparing family caregivers to provide follow-up care when a patient goes home after a hospital stay.

AARP Oklahoma backed the Caregiver Advise, Record, Enable (CARE) Act, which took effect Nov. 1. The law requires hospitals to give each patient an opportunity to designate a caregiver. Hospitals will show the caregiver how to perform tasks that will be necessary when the patient goes home, such as managing medications or dressing wounds, and notify the caregiver when the patient is discharged.

"We especially want to thank AARP for all it's done in the state of Oklahoma, and certainly nationally, to help raise the awareness of how important it is that we help educate and train caregivers who will help our older adults be able to live independently and have a great quality of life," said Gov. Mary Fallin (R), who signed the bill in June.