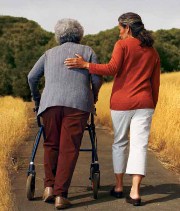 When the General Assembly convenes in January, AARP Missouri will ask legislators to establish a committee to study how best to support family caregivers' needs.

The committee would evaluate existing services that help people continue to live at home as they age, and brainstorm new ways to assist caregivers. In 2009 some 865,000 caregivers provided about $8.9 billion worth of unpaid services in Missouri, an AARP study showed.

"We need to work harder to support the thousands of Missourians who provide free quality care daily to keep their loved ones out of nursing homes," said Craig Eichelman, AARP state director.

A recent state scorecard on long-term services and supports ranked Missouri 32nd in support for family caregivers. For details, go to longtermscorecard.org.