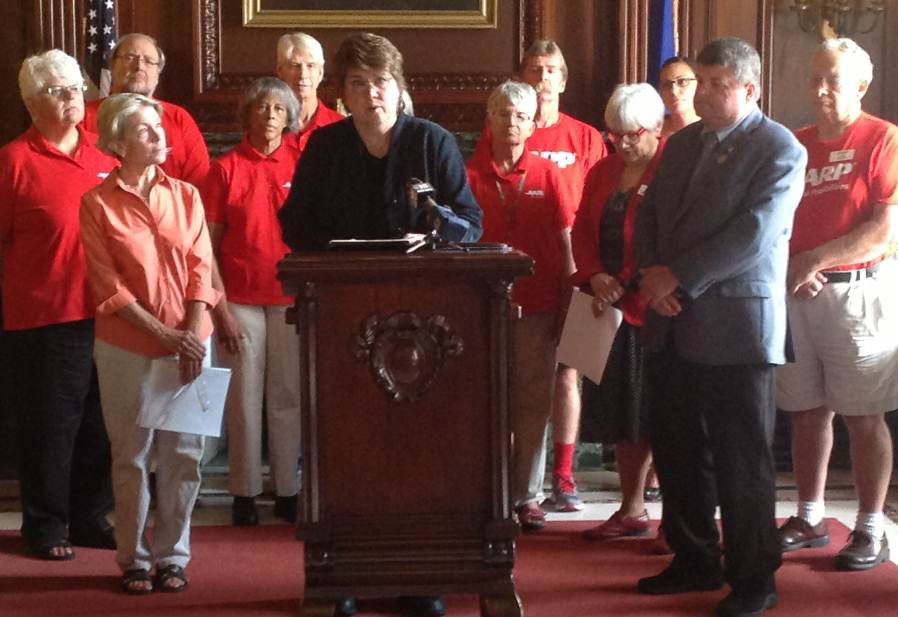 Do you live in a rural part of Wisconsin where cell phone service is unreliable or unavailable? If so, join us in urging state legislators to support a bill that would require phone companies to offer traditional, basic land line telephone service in all parts of Wisconsin.

State Senator Kathleen Vinehout (D-31), has introduced a bill (SB306) in the Senate that would put this requirement back into state law. The bill, co-sponsored in the Assembly by Representative Stephen Smith (D-75), is gaining bipartisan support, but needs lots of comments and input from citizens statewide in order to cross the finish line.

We're asking AARP members and all Wisconsinites to call toll-free 1-800-844-2847 to voice their support for the bill (you can refer to it as the "Provider of Last Resort" bill) and ask their state Senators and Representatives to do the same. When you call the number, you will be asked to put in your zip code, which will connect you to your local lawmakers. You can then leave them a message asking them to support SB306.

Why is this issue so important? Well, for thousands of Wisconsinites, especially those in rural areas where cell phone service is unreliable, basic telephone land line service can be their only connection to the outside world. Losing that service would not only be a health and safety issue for these people, but it could be a matter of life or death.

Not only would they lose a vital lifeline to their family and friends, but they would also be cut off from 911 emergency police and fire service, as well as other connections to health and human services. Land lines are also vital to health care providers who conduct blood pressure and other medical checks over the phone.

We know that 11 of Wisconsin's 72 counties have unreliable or nonexistent cell phone reception. Even where cell service is available, it does not offer all the health and safety protections of a land line. This is unacceptable. We need to put POLR language back into state law.

That's why AARP Wisconsin supports SB306 to require phone companies to continue offering land line service in all parts of Wisconsin. This provision was removed from the telecommunications reform bill last spring, and major telephone providers are now pushing to discontinue the offering of traditional land line service on a national basis – switching over their customers to wireless alternatives instead.

We had a big group of AARP volunteers join us at a press conference on this issue Sept. 11 at the State Capitol (see photo above), when we urged state Senators and Representatives from both sides of the aisle to sign on to POLR legislation. Helen Marks Dicks, our state issues advocacy director for AARP Wisconsin who spoke at the press conference, made the valid point that the elderly and people in rural areas would be most affected by disappearing land lines.

Please take a moment to call 1-800-844-2847 and ask your legislators to support SB306.