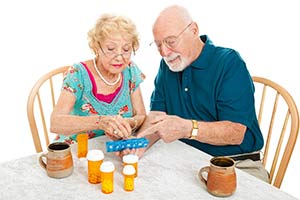 AARP Texas is asking lawmakers to consider a measure that could reduce hospital readmissions by ensuring family caregivers know how to perform the follow-up tasks a patient will need at home.

Under the Caregiver Advise, Record, Enable (CARE) Act, hospitals would ask each patient to designate a family caregiver, who would be notified if the patient is to be moved or discharged. In addition, hospital staff would show caregivers how to perform follow-up tasks, such as managing medications or dressing wounds.

Oklahoma, New Jersey and Virginia already have such laws on the books. Lawmakers in several other states are considering similar legislation. The CARE Act is a top priority for AARP Texas, and the state office is asking members to urge their legislators to support it. To encourage your state senator and representative to support the bills (SB 1952, HB 3903), call 844-305-8850 toll-free.

AARP Texas also is backing legislation to improve nursing home quality and to eliminate surprise billing for emergency room services.