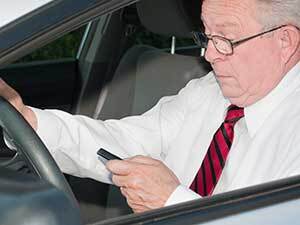 State lawmakers have cracked down on careless driving by tightening restrictions on using a handheld phone behind the wheel.

Under a law that took effect May 13, using one's hands while driving to dial a number, search the Internet, select a song or take a photo is illegal. Texting while driving already was illegal in Utah.

"This ban will help make our streets safer for drivers, passengers and pedestrians," said Alan Ormsby, AARP state director.

Nationwide, distracted driving has been reported in about 26 percent of crashes that resulted in injuries. The Utah law stiffens penalties for moving violations that happen while using a phone.

The law allows hands-on dialing in specific situations, such as during a medical emergency or to report a safety hazard or criminal activity.