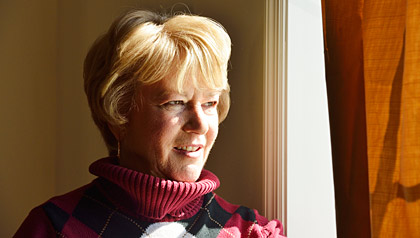 By Christina Hernandez Sherwood

• Sharon Jusino, 64, a retired casino employee from Mays Landing, thinks utility companies should give older people a break and keep rates flat. Utilities in New Jersey, she said, already charge enough.

Some $1 billion in rate increase requests proposed by gas, electric and water utilities are before the Board of Public Utilities (BPU), which oversees regulated utilities.

AARP New Jersey is worried that ratepayers could see that figure increase if the companies request even higher rate increases to pay for Hurricane Sandy recovery, infrastructure upgrades and a renewed push for "smart meter" technology.

"There are so many seniors out there who can't afford it," Jusino said. "Their monthly income is so low that with everything else—the high cost of food and health—it's difficult to be able to live. It's very important for the utility companies to take this into consideration."

Jusino is one of about 130 AARP members in New Jersey who have signed up to be utility watchdogs. AARP New Jersey hopes to add at least 65 more volunteer watchdogs to keep close tabs on utility issues throughout the state.

This year the watchdogs will focus on proposed rate hikes for electric, gas and water utilities. They will attend and testify at BPU rate-hike hearings. To become an AARP New Jersey utility watchdog, visit action.aarp.org/nj or email aarpnj@aarp.org.

"All consumers living on fixed or moderate incomes are concerned about their ability to pay utility bills," said Evelyn Liebman, AARP New Jersey associate state director for advocacy. "So we expect our watchdogs to be very busy."

More than 2 million New Jersey homes lost power during Hurricane Sandy. The storm was unusual, Liebman said, "but there are still important questions to be asked and answered" about how utilities prepare for and handle storms.

These include customer service, maintenance and labor force issues such as whether utilities have enough crews on hand for emergencies.

The watchdogs will also monitor proposed legislation to require utilities to install smart meters, which can alert power utilities more quickly when customers lose power. Smart meters can read how much energy is being used, allowing utility companies to charge rates based on power use during peak or off-peak periods.

AARP New Jersey opposes mandatory time-of-day pricing because many older people are home during the day, when time-of-day prices are generally higher. AARP New Jersey and its utility watchdogs will ask whether smart meters are beneficial for consumers and who will pay for them.

AARP New Jersey launched the utility watchdog volunteer program last year. Four utility watchdog teams represent North Jersey, Central Jersey, South Jersey and the Jersey Shore.

While no prior experience is necessary, utility watchdogs are asked to participate in a half-day training program. Training covers how to understand a utility bill, the basics of utility rate-making, the state of rate-making in New Jersey and the role of the BPU and its commissioners.

Representatives of the Division of Rate Counsel, which represents consumers before the BPU, attend the training to give watchdogs an overview of utility issues and background on the division's work.

The utility watchdogs also get a primer on shopping for electricity service and receive a monthly newsletter with updates.

Utility watchdogs are asked to contact elected officials, attend public and legislative hearings on utility issues, and share their knowledge with their communities and AARP chapters.

Christina Hernandez Sherwood is a writer living in Collingswood, N.J.