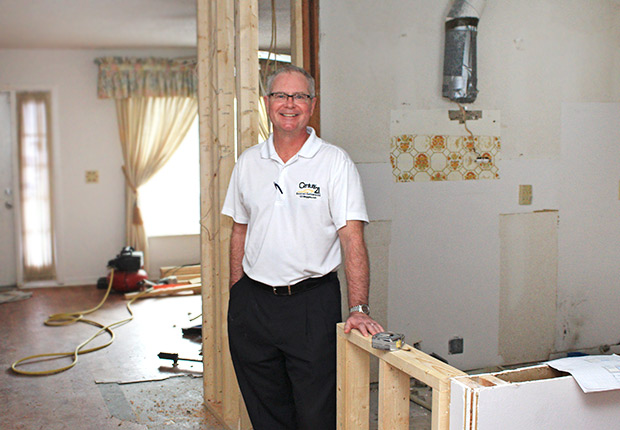 An unassuming little 1970s ranch house south of Tampa is filled with treasure. Not things or possessions but ideas and concepts that can be priceless for those who want to spend their lives in their own homes.

The house has been transformed from conventional to friendly for aging occupants with accommodations such as wider doors for better mobility and easier-to-reach electrical outlets.

Florida real estate agent John Cate bought the house last year for about $70,000 and spent $50,000 to retrofit it in the hope of finding a buyer who wants to age in place. Cate teamed with his wife, Yolanda, and AARP HomeFit volunteer Carolyn Sithong, both occupational therapists. Sithong documented their work in a blog on AARP's Livable Communities page.

Some of the changes made by Sithong and Cate, a National Association of Home Builders certified aging-in-place specialist, are easy to spot, but other changes are not so obvious.

There's no carpet, which makes it easier to get around and lessens the likelihood of falls. Kitchen cabinets have sliding shelves to make all items accessible.

In the bathrooms, pedestal sinks look routine until Cate points out that they allow full wheelchair access. Door handles throughout the house are levers, and electrical controls are wide rocker-type switches, both easier to use than traditional styles.

They're all components of "universal design," which aims to create an environment that works for virtually everyone, especially older residents and people with physical disabilities. Studies show that those 50 and older overwhelmingly want to continue living at home.

HomeFit is designed to address that desire, said Laura Cantwell, AARP Florida associate director of advocacy.

"That's really what guided this program—we wanted to help people make their homes livable, comfortable and safe throughout their lives," Cantwell said.

HomeFit has guides, videos, workshops and more to assist in evaluating living arrangements and potential changes. A nearly hour-long presentation by Sithong is on YouTube presentation.


Less than assisted living
The aging-in-place payoff can also be measured in dollars. A 2010 MetLife report found that living at home after a $10,000 renovation—about average for a single-story home—would save about $10,000 over two years compared with staying in an assisted living facility.

Yet aging in place can be a hard sell. "It's a real ageism thing," Sithong said. "[People think] everybody is getting old but you and me."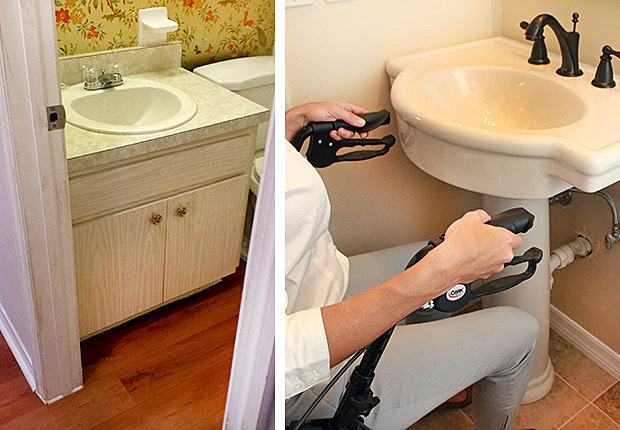 Even in an age-restricted community like Sun City Center, retrofitting is uncommon, said Cate, who is also a seniors real estate specialist with the National Association of Realtors.

One drawback is the fear of creating an institutional look. But new materials and designs—such as grab bars built unobtrusively into toilet paper holders and ramps that mimic welcome mats—are combating that.

Still, some experts fear that changes aren't occurring fast enough to support an aging population that is growing rapidly.
"This is one case where awareness doesn't seem to equal action," said Louis Tenenbaum, who's been in the housing field for decades and helped write the MetLife study.

He'd like to see incentives for retrofitting homes similar to those for solar installations. Some help may be available; Floridians can check with the Department of Elder Affairs.

Cost is a definite concern, especially for many older homeowners. Cate said Sun City Center residents who toured the upgraded house invariably reacted negatively to its $150,000 listing price. Comparable-size houses without upgrades run $100,000 to $130,000.

But Cate remains a believer. He and his wife purchased a rare empty lot in Sun City Center and plan to build a larger age-in-place home from the ground up.
"We're pioneers in doing this," Cate said.

George Edmonson is a writer living in Tarpon Springs, Fla.