AARP Minnesota
Helping connect Minnesotans to resources that help them save money and live their best life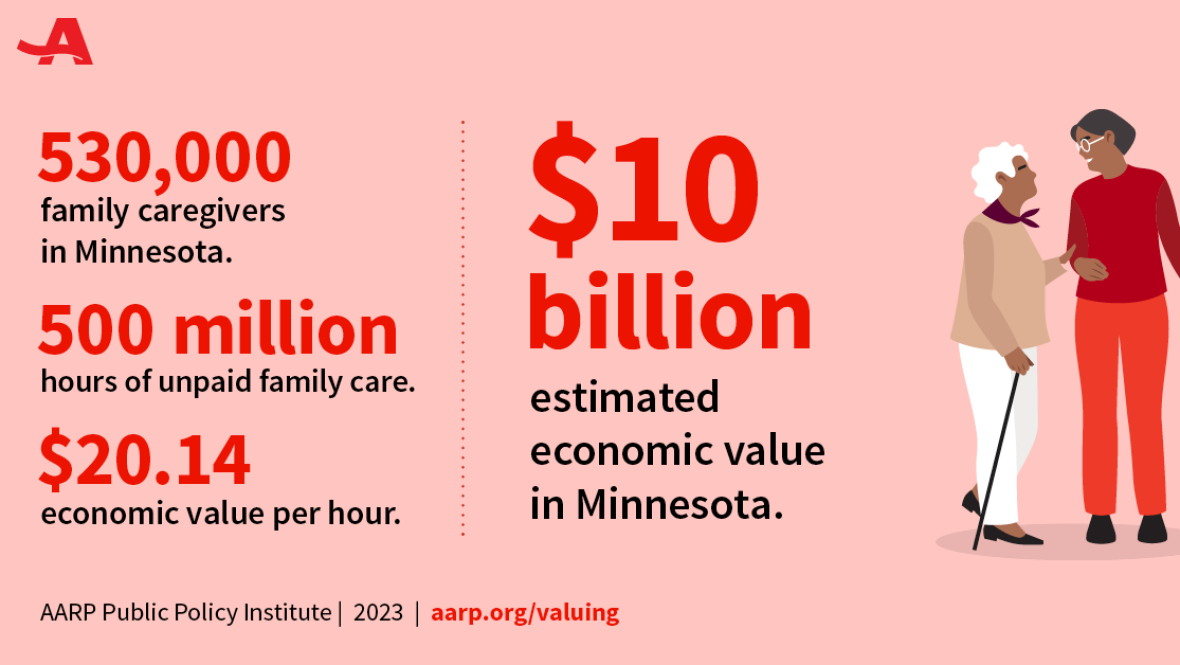 MAR 8, 2023
AARP research attaches $10 billion value to the estimated 5 million hours of unpaid care that family caregivers provided in 2021.
FEB 16, 2023
AARP has long advocated for Social Security tax relief. While we have appreciated past legislative actions that have provided some state relief for beneficiaries, the fact remains that more retirees are paying taxes on their benefits. With a historic $17.6 billion surplus, it's time to stop taxing these hard-earned benefits.  
DEC 5, 2022
Chances are, if you aren't a family caregiver yourself, you know someone who is. Every day, nearly 640,000 Minnesotans help their parents, spouses, siblings, grandparents, neighbors, and other loved ones to live independently at home – where they want to be.
MAR 1, 2023
Residents of Princeton will soon have a new mode of transportation to get around the city: a hybrid, multipassenger bike that runs on a combination of electricity and regular pedal power.