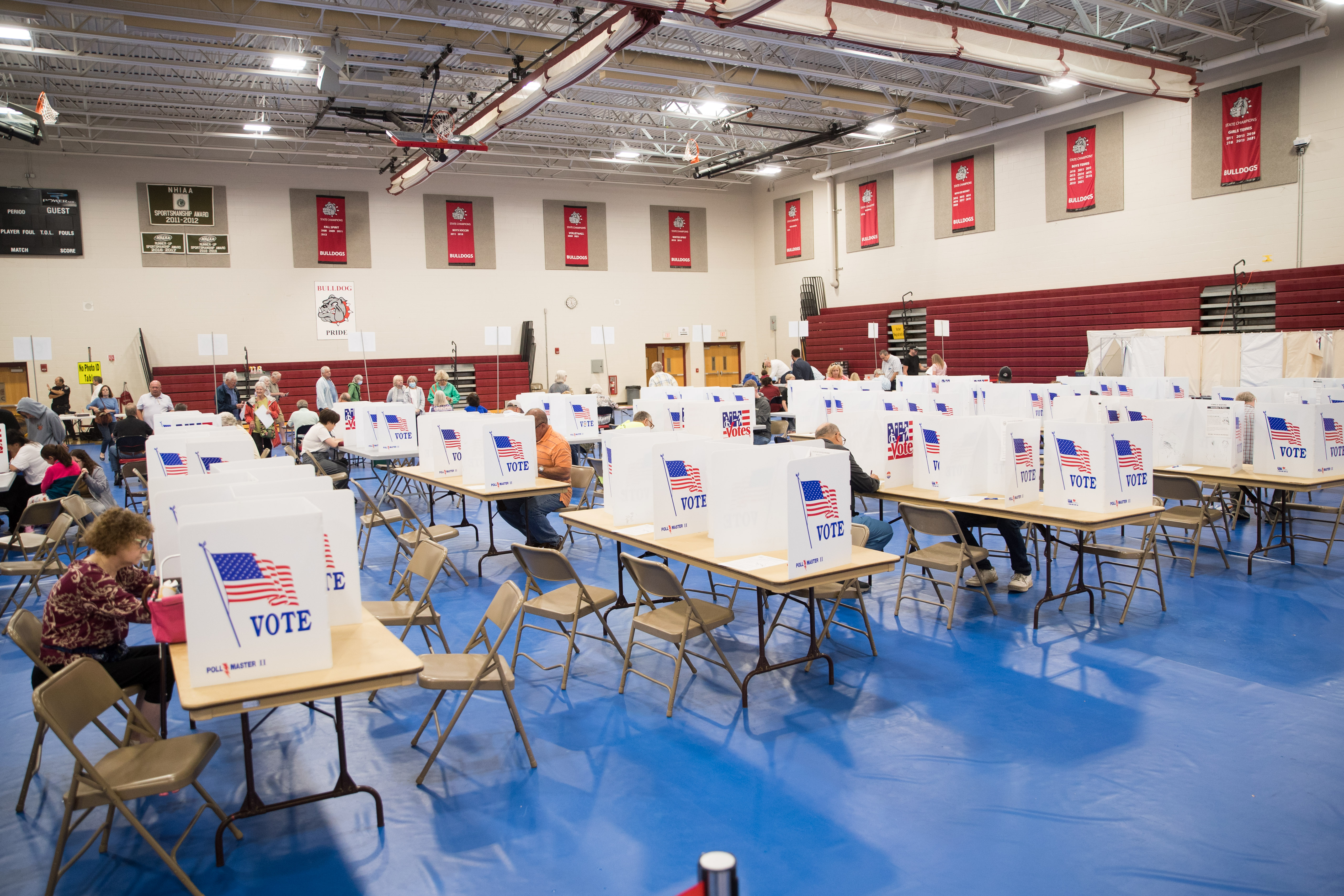 With Election Day just four weeks away, incumbent Sen. Maggie Hassan (D) leads challenger Don Bolduc (R) by 7 percentage points, while incumbent Gov. Chris Sununu (R) leads challenger Tom Sherman (D) by 14 percentage points, according to a new AARP survey of likely New Hampshire voters.

Hassan leads Bolduc 52 percent to 45 percent, while Sununu leads Sherman 55 percent to 41 percent, the survey of more than 1,000 likely voters found.

The poll was conducted in early October by the bipartisan polling team Fabrizio Ward & Impact Research and has a margin of error of plus or minus 4.4 percent.

Voters age 50-plus will play a crucial role in New Hampshire's election, with 88 percent of respondents in this age group saying they are "extremely motivated" to vote. The top issues for older respondents in the U.S. Senate and gubernatorial races: abortion and inflation.

"With the price of necessities like gas, heat, groceries and housing so high, Granite Staters want their leaders to provide solutions to inflation and the rising cost of living and protect Social Security and Medicare," said Christina FitzPatrick, state director of AARP New Hampshire.

Five other takeaways from the poll:


1. The race for New Hampshire's 1st Congressional District is neck and neck.
Incumbent Rep. Chris Pappas (D) is polling at 48 percent, just one point ahead of Karoline Leavitt (R) at 47 percent, according to the survey. Three percent of respondents remain undecided, and the lead is within the poll's margin of error.

In the state's 2nd Congressional District, incumbent Rep. Annie Kuster (D) is polling 10 percentage points ahead of Bob Burns (R) at 53 percent to 43 percent.


2. About three in four likely voters say the country is headed in the wrong direction. But they're slightly more optimistic about the state.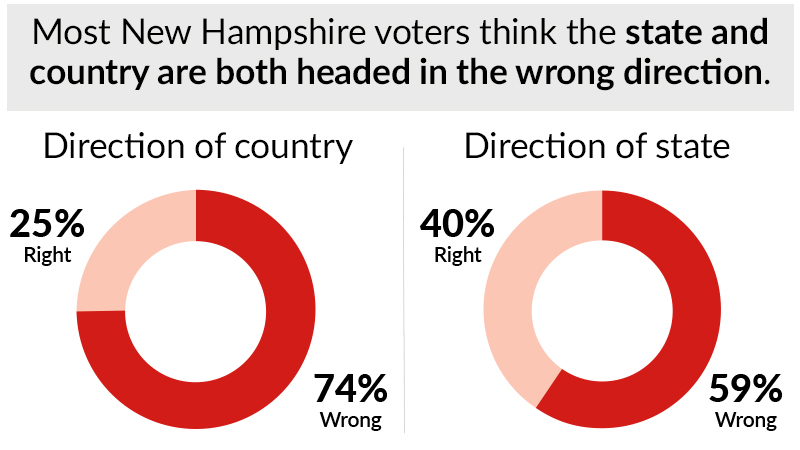 The majority of respondents age 18-plus are pessimistic about the country's trajectory, the survey found. Seventy-four percent said the country is heading in the wrong direction, while 25 percent said it's heading the right way.

Those surveyed are slightly more optimistic about New Hampshire's direction. Fifty-nine percent said the state is heading the wrong way, and 40 percent said it's moving in the right direction.


3. Inflation is a top worry among the state's 50-plus likely voters.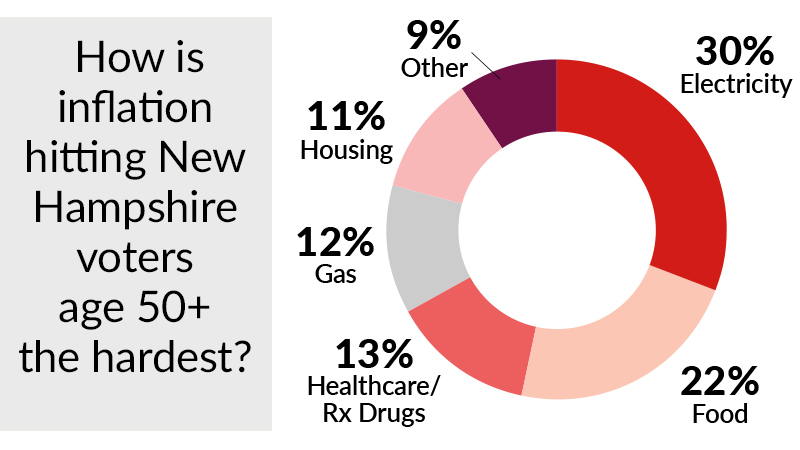 The rising costs of electricity, food, health care and prescription drugs are what concerns older respondents the most.


4. Seventy-six percent of older respondents said Social Security was "extremely" or "very" important when deciding how to vote this November.
The importance of Social Security resonates among Democrats, Republicans and Independents alike, according to the poll. Eighty-five percent of Democrats, 75 percent of Independents and 70 percent of Republicans said the federal program was "extremely" or "very" important.

Medicare, prescription drug costs and long-term care for seniors are also animating voters in this age group.


5. Few respondents are voting early or absentee by mail.
Only 2 percent of respondents age 18-plus plan to vote early. Seven percent said they will vote absentee by mail, while 89 percent plan to cast their ballots at the polls this Election Day.

New Hampshire does not allow absentee by mail voting unless you have an eligible reason that keeps you from voting in person on Election Day, such as caregiving responsibilities or a disability. The state also does not have a formal early voting program, although voters can cast a ballot at their local clerk's office before the election.



Also of Interest: