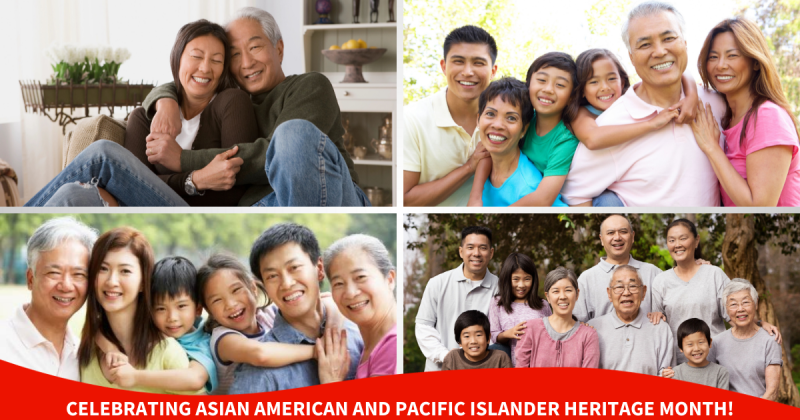 AARP New York is proud to celebrate May with exciting, educational and FREE events in honor of Asian American and Pacific Islander Heritage Month! Join us as we have programming that will highlight the diverse culture, richness, heritage and history of our AAPI family.

This month, we're bringing you a number of virtual events right to the comfort of your own home!

Sessions are free for AARP members and guests. Please register for your reminder and to learn more about these events.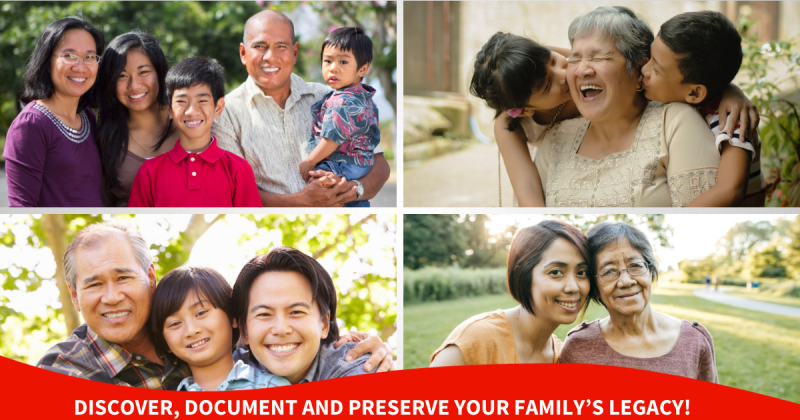 1. Discover, Document & Preserve Your Family's Legacy!
In celebration of Asian American and Pacific Islander Heritage month, join AARPNY's Executive Council Member and author of books Balikbayan: A Filipino Homecoming and Asian Americans Who Inspire Us Analiza Quiroz Wolf as she shares her journey to explore her family roots in the Philippines. She shares what inspired the journey, her experience living in her father's childhood home for 6 months in the Philippines, and what she learned.

You'll learn to explore your family roots, discover you family legacy, and how to preserve it for the next generation. All free Zoom sessions are at 12pm on Mondays.

*Note: This event is open to everyone regardless of your background and ethnicity. If you want to learn how to discover, document and preserve your family's legacy, we invite you to join us for this interactive discussion.

Event Dates:

2. History of Dragon Boat Festival & Zongzi Wrapping!
AARP NY and the Museum of Chinese in America present a guided interactive virtual experience.

The Dragon Boat Festival is one of the most important and long-standing holidays in America and all over the world.

Join us and learn:
• How to prepare for the Dragon Boat Festival
• The meanings behind the Dragon Boat Races
• How to preserve and adapt these traditions
• What makes the Dragon Boat Festival celebration unique and what makes it universal

As a part of the Dragon Boat Festival, celebrate by learning to wrap zongzi. These delicious sticky rice bundles wrapped in bamboo leaves will leave your stomach and heart filled with glee.

Click here: to download the Zongzi recipe

Event Date:

History of Dragon Boat: Wednesday, May 25, 2022 | 5PM


Participate in an active learning process that makes history come alive.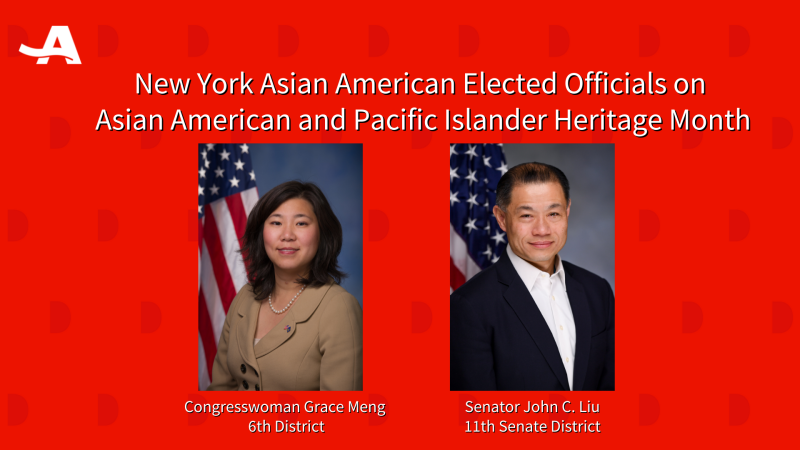 3. New York Asian American Elected Officials on Asian American and Pacific Islander Heritage Month
As part of celebrating Asian American and Pacific Islander Heritage Month, AARP New York asked elected officials from around the state to share their stories about why they decided to run for office, why it's important to celebrate AAPI Month, and what New Yorkers age 50-plus can do to get involved in local and state public policy. Visit our blog to learn more about Congresswoman Grace Meng and Senator John C. Liu.

Be sure to bookmark this page for updated information on all of the fun and exciting events we have in store for Asian American and Pacific Islander Heritage Month.

We'll will see you virtually at the events!

Connect with us on our social media channels to learn more about AARPNY and upcoming virtual events: Facebook | Twitter | Instagram | YouTube | LinkedIn