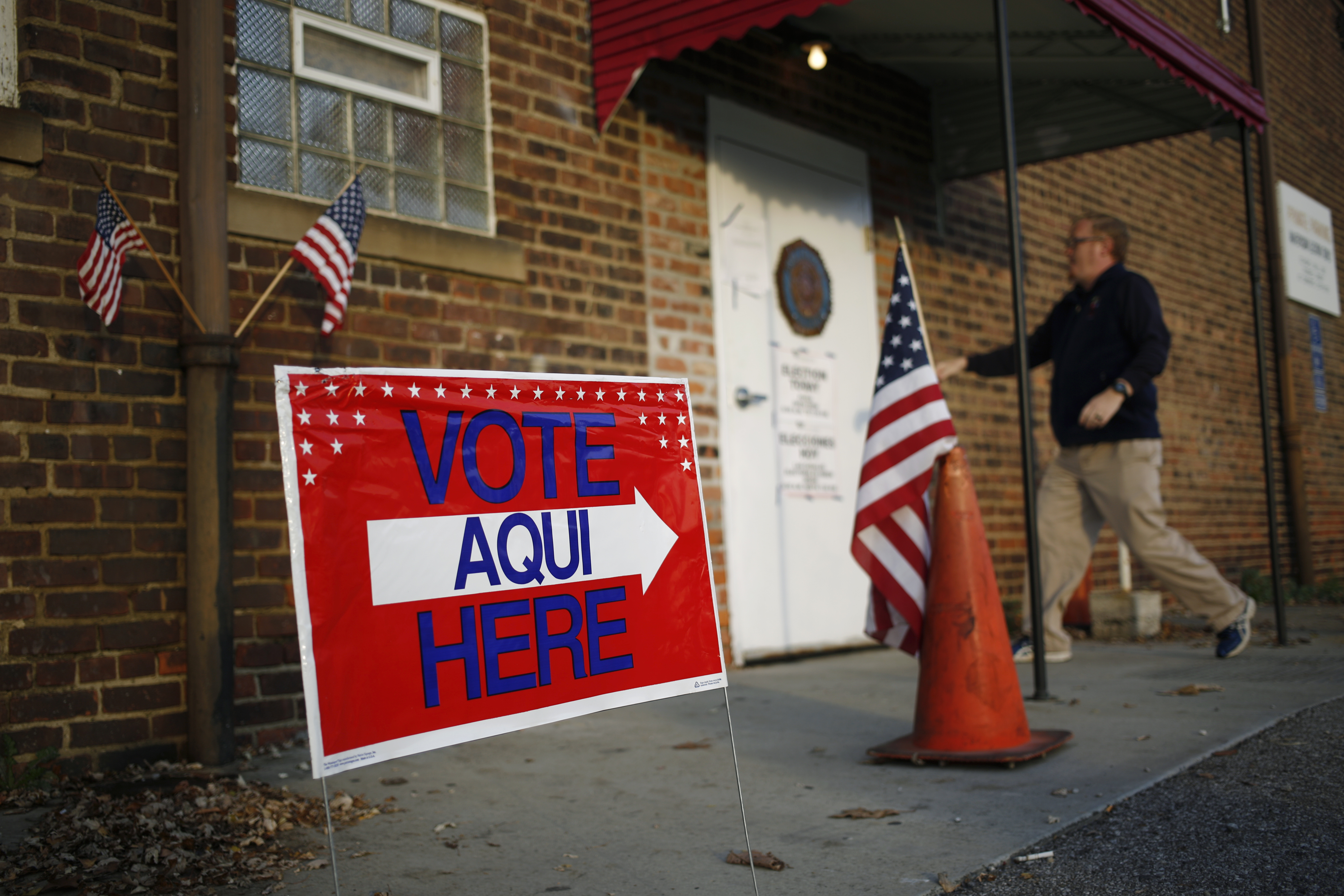 New York voters will decide several closely watched races in November, including the state senate contest in District 1, featuring Skyler Johnson (D) and incumbent state Sen. Anthony Palumbo (R).

AARP New York spoke with the candidates to hear where they stand on key issues for 50-plus voters. Here's what they had to say:


How will you work to bring New Yorkers some relief from the high cost of prescription drugs?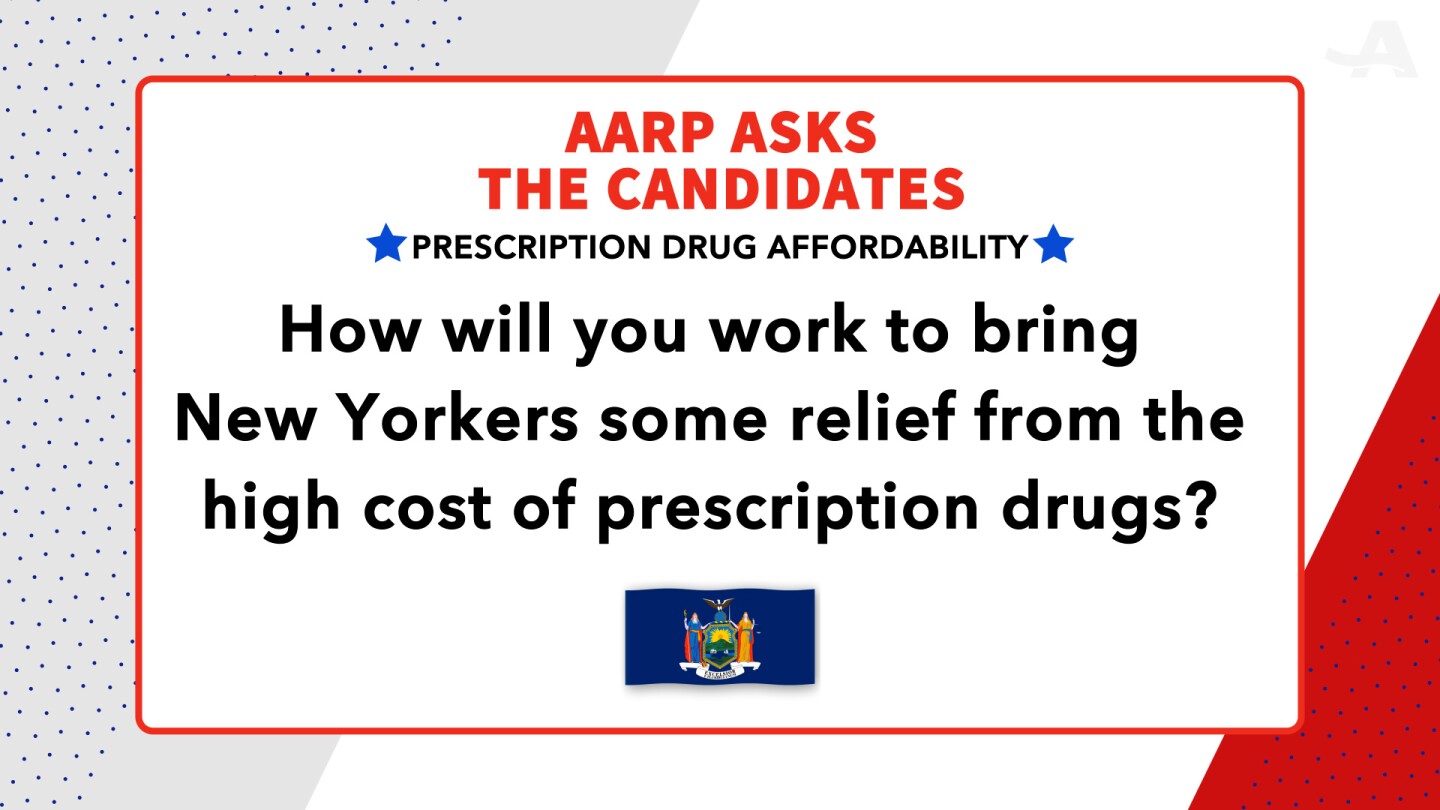 Prescription Drugs
Johnson: We need to do everything that we can to fight the high cost of prescription drug prices in New York. I have a lot of personal experiences with this. I have some medical issues myself, and so I spent my life unfortunately having to fight with insurance companies who decided that the medicine that I needed to get through every day was not critical for my well-being. My father, who is epileptic, has to fight every year to make sure that his seizure medicine remains covered and that we're not paying thousands of dollars out of pocket just to afford the cost of medicine. In the state Legislature, I want to do everything that I can to give the state greater authority to negotiate drug prices, to negotiate Class D drug prices especially. This will have a direct impact on your ability to buy prescription medicine. This also means working with the federal government to stem the flow of expensive drugs coming into New York and to make sure that as we're able to buy medicine in New York, that the federal government is directly negotiating prices with companies to make sure that prices are affordable. There is a lot of work that we can do in New York. There's a lot of legislation that we can pass to keep drug prices affordable, and I'm going to do everything that I can to make sure that people can afford their medicine going forward.

Palumbo: You know, I was proud this year to vote for a package of bills that were helping to reduce the cost of prescription drugs. Over the years, we have expanded the EPIC program, the Elderly Pharmaceutical Insurance program, which provides great assistance to our seniors, and no one should ever have to make a decision between food and medicine because, of course, our seniors are on fixed income. So that's something that we have been focused on my 10 years in the Legislature, and we will continue to do so in the future.


What do you propose to do to better support New York's 2.5 million family caregivers and their loved ones?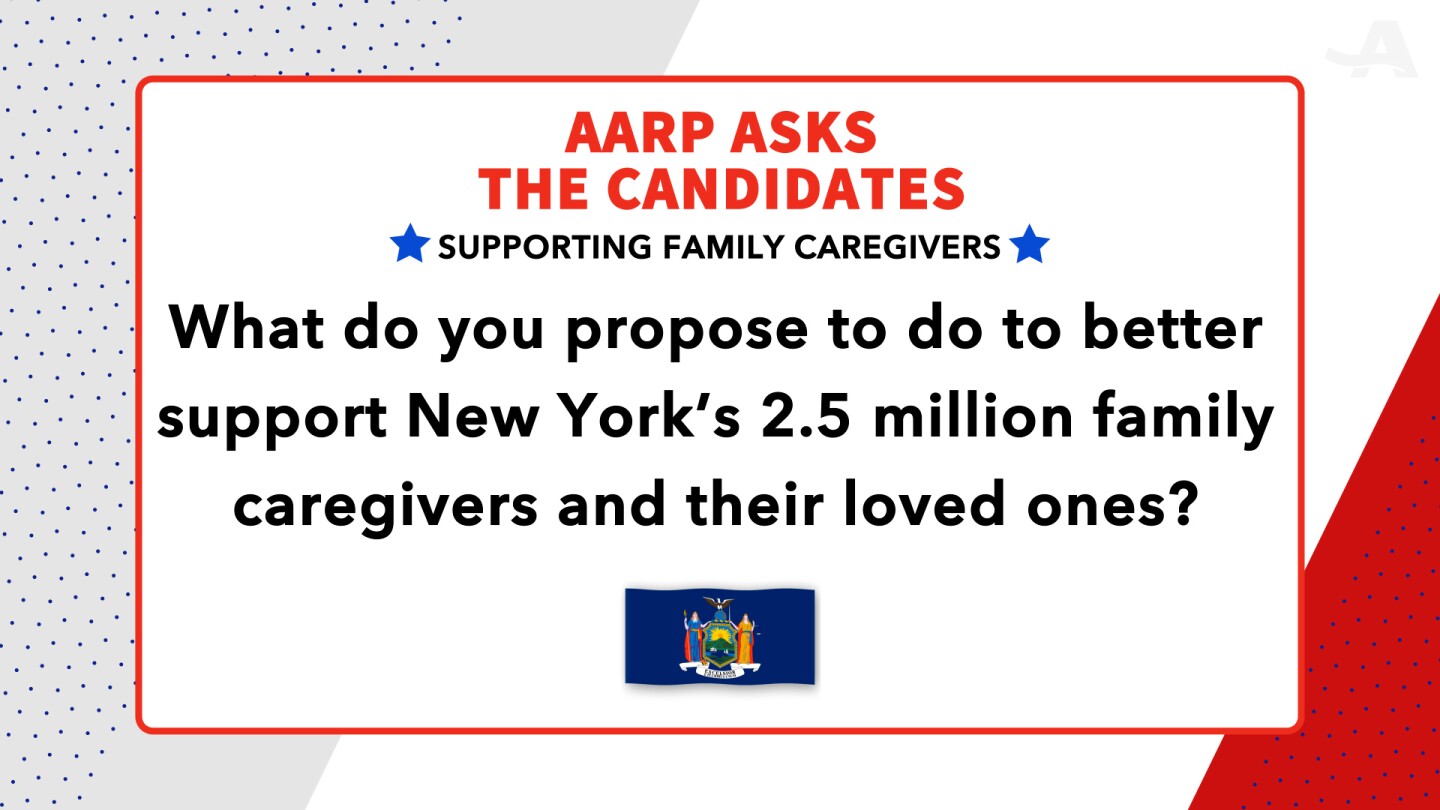 Family Caregivers
Palumbo: You know, we have many proposals that we've had over the years to support and actually pay family caregivers. Home health aides are critical, obviously, to our lives and to all of our seniors and elderly folks who need assistance. This year we put $1.5 billion into a fund to help support our home health care workers. We also provided bonuses for recruitment and retention of our home health aids. So that's something that we've been focused on, that we really need to invest more, in my opinion, because with inflation being what it is and the cost of living generally on Long Island and New York State as a whole, that's a tax on our seniors who are on fixed incomes. So we need to do everything we can to ensure that those folks are properly funded.

Johnson: So I am endorsed by the Healthcare Union 1199SEIU, which represents thousands of health care workers across New York State. I support legislation to guarantee that insurance covers home care workers to guarantee that insurance will pay for caregivers. I know the struggles that many people face to retain their caregivers. There's a lot that we need to do to support caregivers and those who are at home instead of in care facilities. This also means passing legislation to limit what can be taken from people when they do need to go into care facilities, but to directly support those who want to remain at home, we need to make sure that insurance is properly covering and supporting cost for at- home caregivers and all associated costs, so that way people are able to live out their lives with dignity.


How will you work to help struggling utility consumers in New York?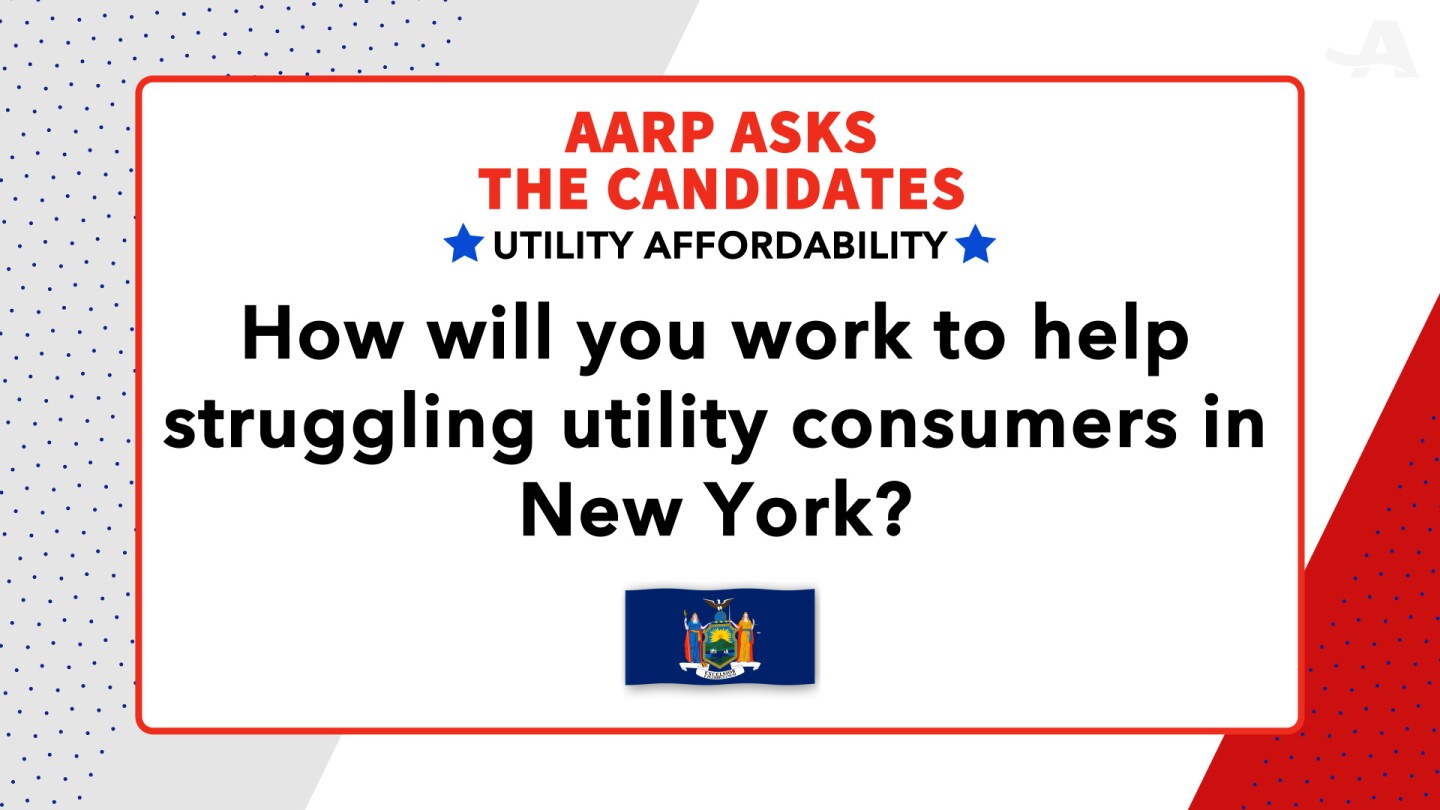 Utilities
Johnson: So this is an issue that is directly going to be impacted by my time in the legislature. We are currently fighting for public power in New York. Everyone in my district knows the struggle, how much it's a struggle to deal with PSEG and with LIPA. And we need to make sure that we are making power a public utility. There's currently a commission, which I support, to study how to best enact public power in New York and in the state legislature. I'm going to be a champion to make power a public utility. We have seen what happens when we have corporations that are not accountable. We saw the impacts of Superstorm Sandy, and we are always at the mercy of storms and outages coming across New York. So I'm going to make sure to fight, to make PSEG, to make our power a public utility.

Palumbo: Our cost of energy on Long Island has always been, unfortunately, one of the highest in the nation. We do have a bill that I supported to study whether or not LIPA can become public. That is one of the worst run agencies. I believe it's the only agency or the only utility on Long Island and in the United States where a third party actually operates. And LIPA simply has about 40 employers or so that just simply collect a salary in our management. So we need to fix that to reduce our costs. We also need to invest in programs like the HEAP program that we need to do or subsidize as best we can for our seniors. We need to do what we can to make sure that they certainly can deal with a high, the rising cost of not only energy as a whole, but specifically this winter where we have outrageously high gas prices. And unfortunately a lot of that is done on the federal level. I supported suspending the gas tax, but for long term we need to continue to invest in those programs.


Would you encourage the construction of accessory dwelling units as in-law apartments, and what other proposals do you support to increase affordable housing?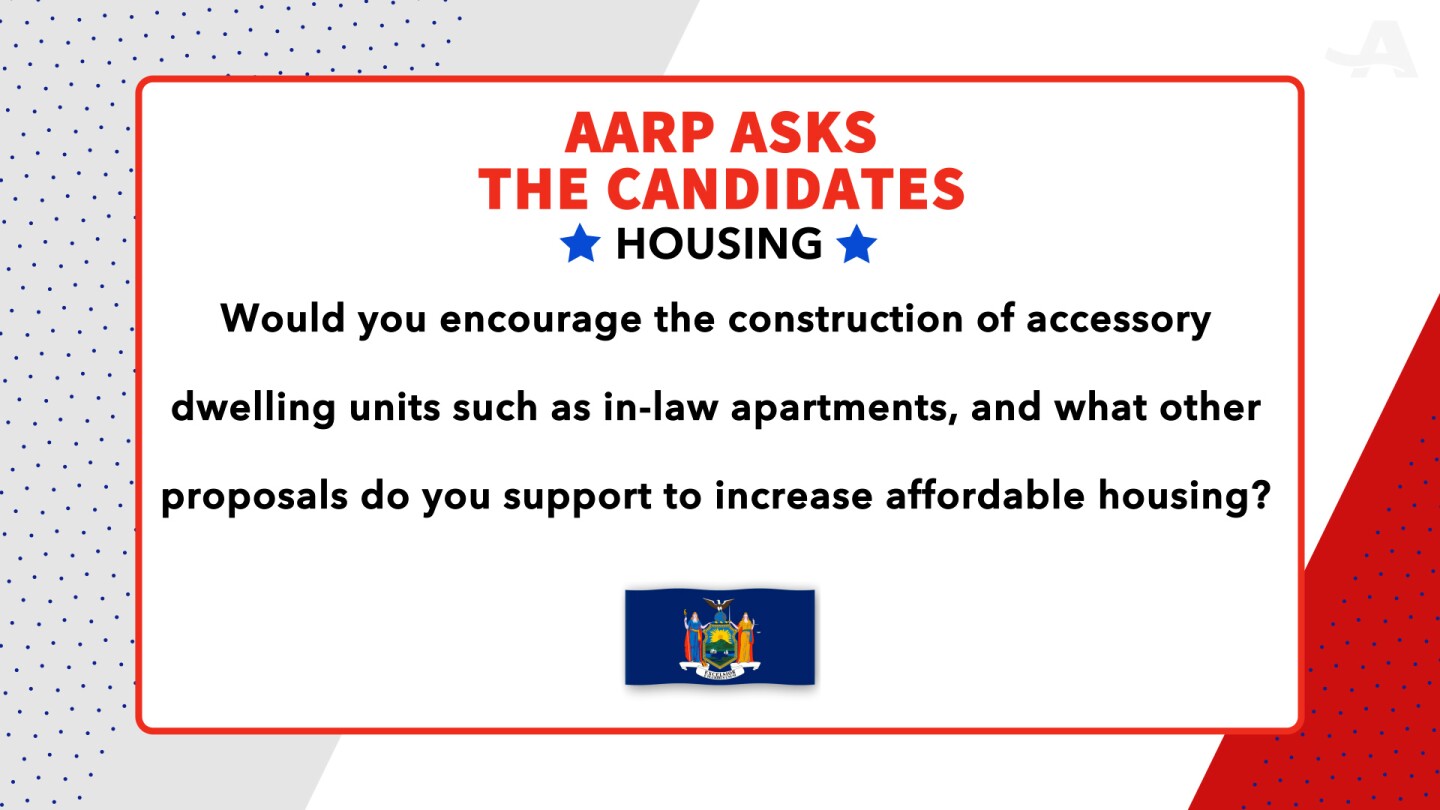 Housing
Palumbo: As far as the accessory dwelling units bill that was proposed, I get the idea. I unfortunately did not think it should have been so expansive. So, I do believe in local control when it comes to accessory units. However, I'm not opposed to some legislation that would require some sort of a density consideration and for towns to consider it, and hamlet business areas, for example. I actually carry a housing bill to create an affordable housing fund. It's up for referendum in four of the five eastern towns. My district incorporates the Hamptons and the North Fork and Shelter Island. So that's something that I think will be very helpful toward our younger families who are trying to remain on Long Island, as well as our seniors. So affordable housing is something we need to consider. And I'll continue to do so in the years to come.

Johnson: New York has recently taken steps to make it easier for people to have accessory dwelling units, and I support this legislation. It is really critical that we have affordable housing solutions throughout Long Island. I'm running in one of the most expensive districts in New York State and one of the most expensive places to live in the country. The construction of affordable housing units is incredibly critical to make sure that people can afford to stay on Long Island. I grew up here, my parents grew up here. My family has lived here on Long Island for over 50 years, and people are struggling to afford to stay here. So I want to make sure that we have low-cost senior living facilities, that we have workforce housing, and that accessory dwellings are properly supported, so that way people can be able to afford to not only survive but to thrive on Long Island.


Also of Interest: