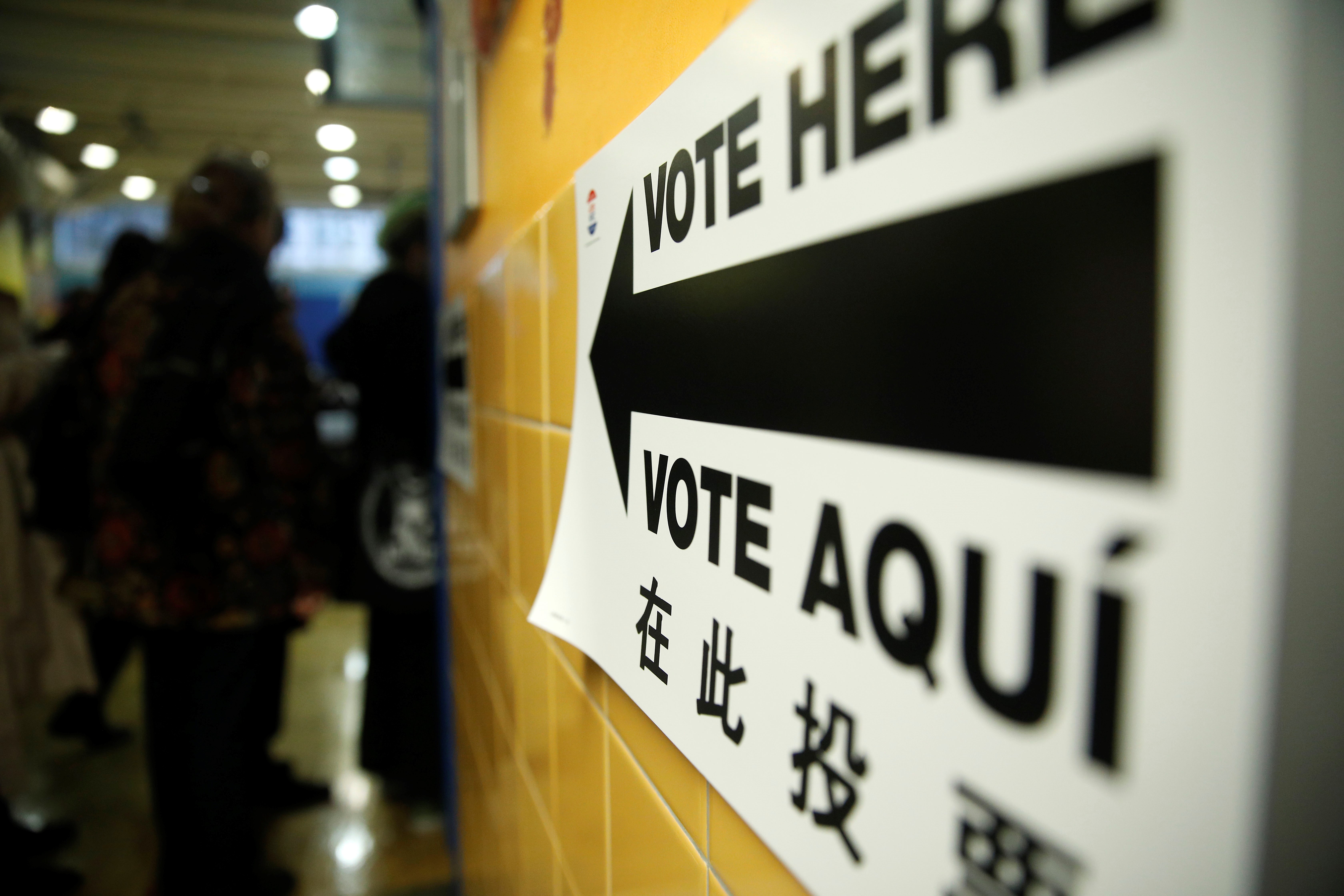 New York voters will decide several closely watched races in November, including the state senate contest in District 5, featuring incumbent state Sen. John Brooks (D) and Legislator Steven Rhoads (R), who currently represents Nassau's 19th legislative district.

AARP New York spoke with the candidates to hear where they stand on key issues for 50-plus voters. Here's what they had to say:


How will you work to bring New Yorkers some relief from the high cost of prescription drugs?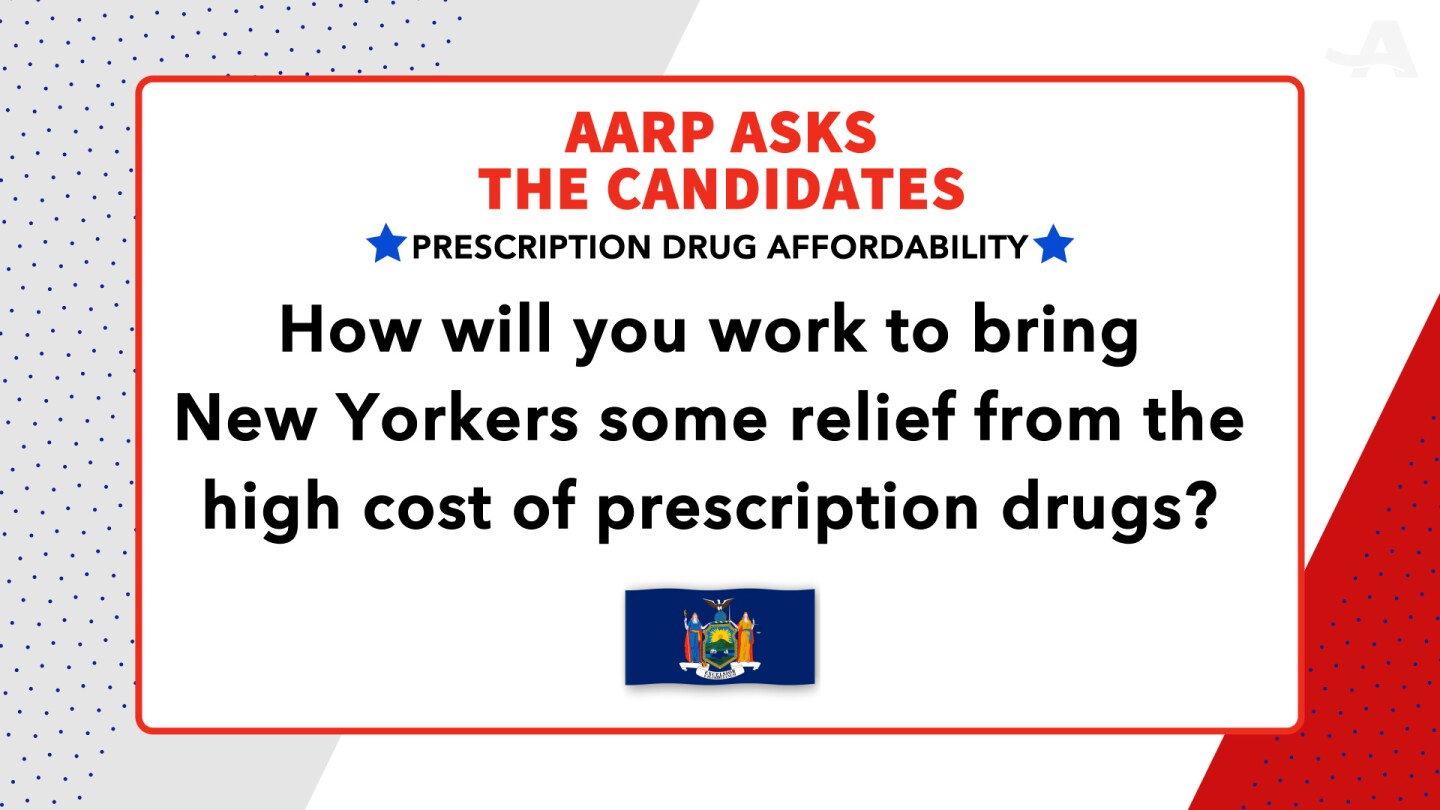 Prescription Drugs
Brooks: I agree 100 percent that people should not be making those kinds of choices. We have to do a much better job in negotiating prices for our medications. We also have to recognize that most seniors are on fixed incomes. We have to set limitations on how much they should be held responsible for in terms of paying for their medications. We are very lucky these days that people are living much longer than before, but we also have many people with many medical conditions. So it's important that we get the lowest possible prices and then put a cap that's based on income so that people don't have to make choices along those lines.

Rhoads: Question is absolutely right, but New Yorkers all do have to make difficult choices and not just about prescription drugs. They have to make difficult choices as to whether they're gonna purchase food or be able to pay their utility bills. The reality is that inflation is increasing prices on everything, and, unfortunately, the Democrats have increased state spending over the last two years to the tune of $34 billion. That's a 17 percent increase that we are all paying for. Now as a county legislator, I delivered $100 million in tax relief, property tax relief and fee reductions. In addition, we expanded the income eligibility for Nassau County's senior exemption. As a state senator, I will expand the STAR program and the STAR rebate program. We will expand the property tax rebate checks, and we will control state spending so that we can bring down the cost for every single homeowner in Nassau county and in the state.


What do you propose to do to better support New York's 2.5 million family caregivers and their loved ones?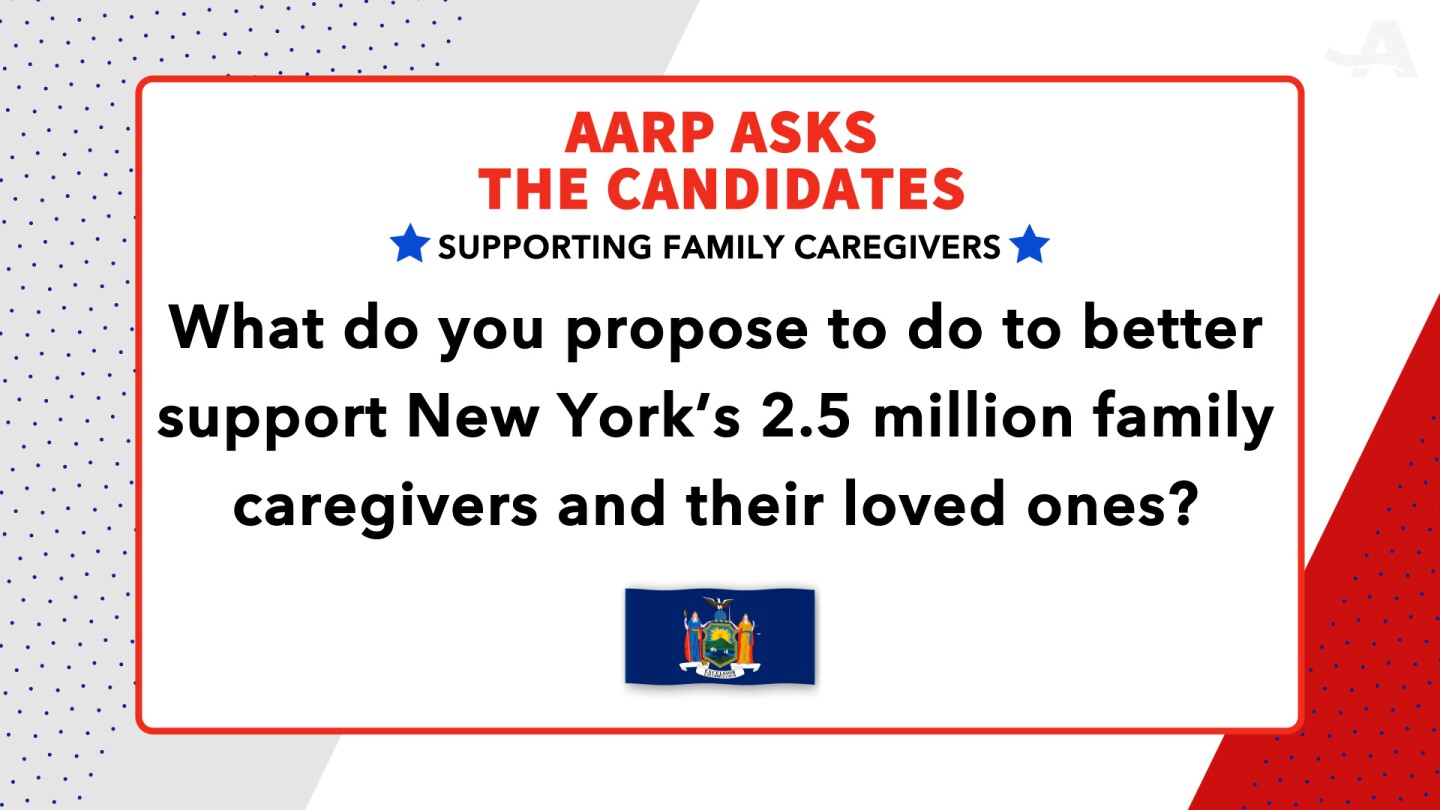 Family Caregivers
Rhoads: As the son of a father who had multiple sclerosis and was in a wheelchair for the last 10 years of his life, my mom and I were his primary caregivers, so I understand this question well. The first thing that we can do is try and keep everyone safe. The bottom line is that as a result of cashless bail, as a result of criminal justice reform, as a result of Raise the Age and a pro-criminal agenda that's been advanced up in Albany, we have been made less safe. We have a 60% increase in major crimes right here in Nassau County, and we see it in our own neighborhoods. We see it on our own Ring app on our phones. The bottom line is we're not going to be able to change that until we change what's going on up in Albany. As a state senator, I'll fight to repeal cashless bail, repeal criminal justice reform, repeal Raise the Age and fight against any further efforts to pass things like the Clean Slate Act, which will release individuals from prisons and will actually erase criminal records of those who have broken our laws. So our first obligation, as I've done as a county legislator, is to keep our communities safe. And that's the best thing that we can do to protect our caregivers and make sure that they can live here in Nassau County.

Brooks: Well, I think this is a real, real challenge right now because aside from the fact that we have many seniors in need of assistance, we also have a shortage of staffing available to provide that function. So I think it's important that we take steps to train family members to be in a position where they can provide the needed care, and then we compensate them the same way we would bringing in some kind of a health care worker. The pandemic showed us that we don't have the medical staffing that we need. This is a way of letting family members provide the services, get some compensation for that practice and let our seniors remain in home as long as possible.


How will you work to help struggling utility consumers in New York?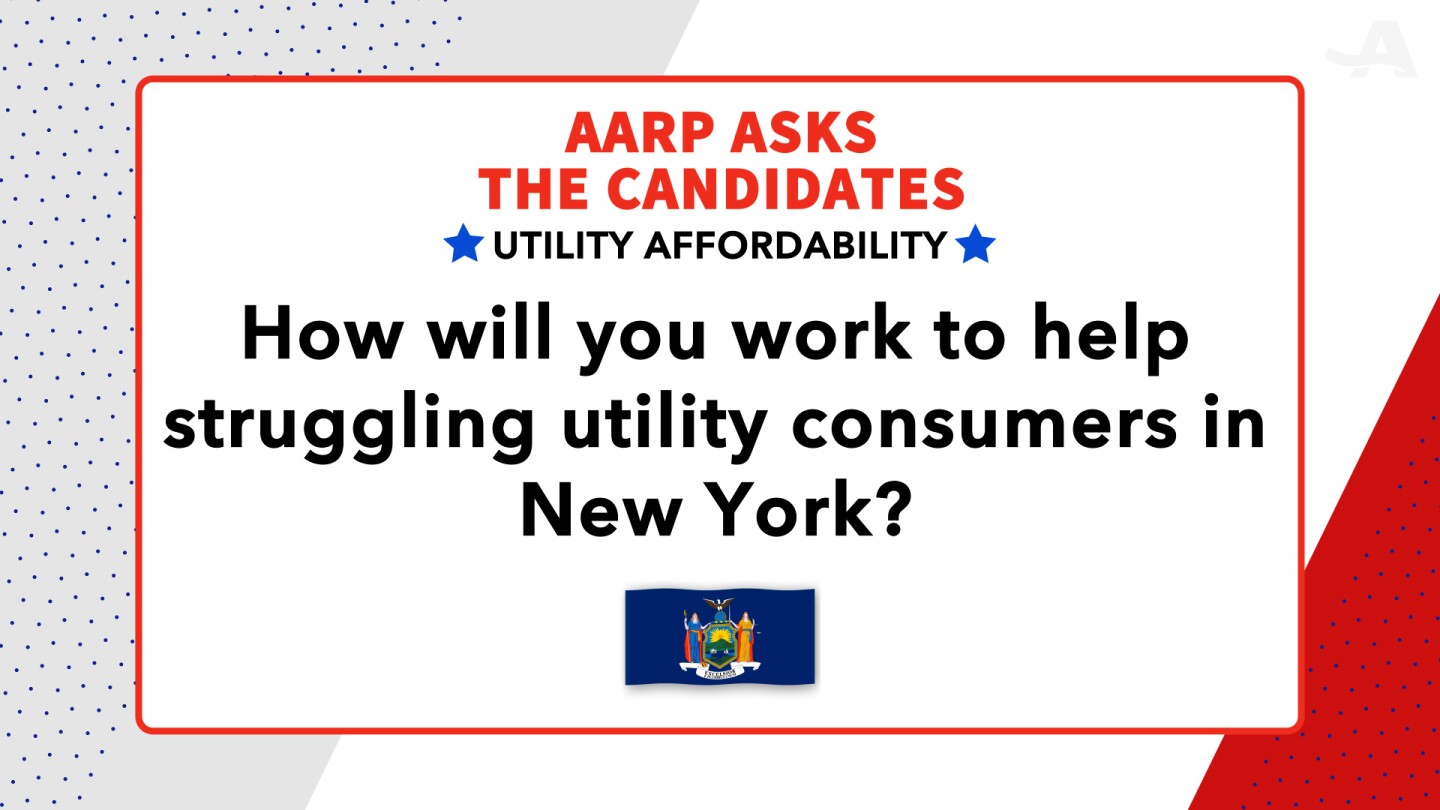 Utilities
Brooks: We really do have a significant problem here on Long Island, in particular with utility costs. We have among the highest electric rates in the country. I think that we've got to recognize our seniors, particularly those on fixed incomes, need additional assistance. We can provide programs to reduce utility costs for seniors, but we also have to take into consideration the cost of homeownership and taxes. And I believe one of the things we need to do to help reduce that cost and make it possible for them to maintain their utilities is provide reductions and assess value of homes, which will then result in lower taxes.

Rhoads: Well, the cost of utilities, whether you're talking about electric, whether you're talking about oil, have simply exploded over the course of the last several years, and a lot of that is due to the inflationary policies of the Democrat agenda, that increases our spending and increases taxes and fees in order to be able to pay for it. So as a state senator, my intention is to cut utility taxes and fees to make it more affordable for people to be able to pay their utility bills. But secondly, to hold the Public Service Commission accountable, which is the one that actually approves continuous rate increases on behalf of these utilities without holding them accountable to demonstrate the need for that increase.


Would you encourage the construction of accessory dwelling units as in-law apartments, and what other proposals do you support to increase affordable housing?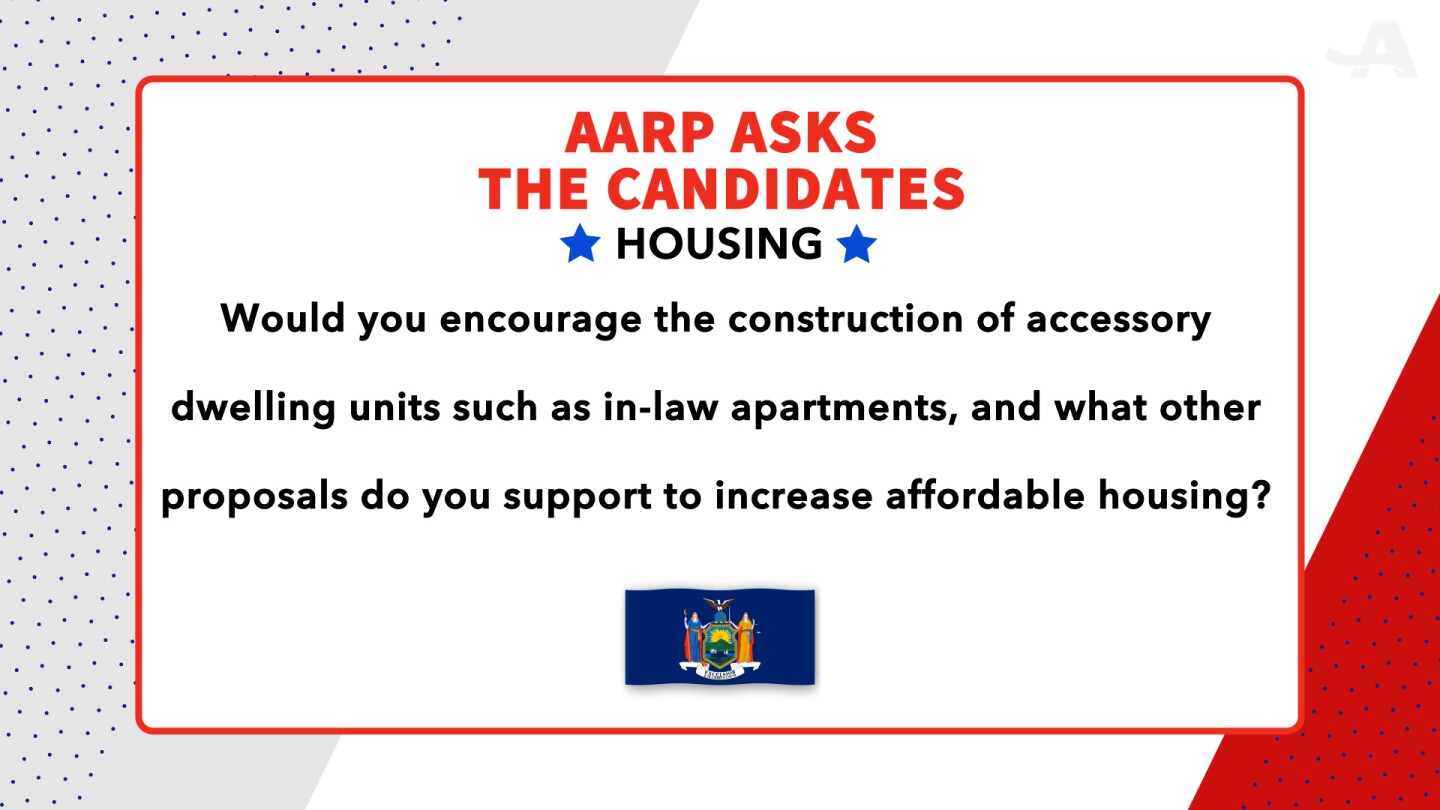 Housing
Rhoads: Affordable housing depends upon an affordable cost of living. Our two greatest exports here in Nassau County are our seniors, who can't afford to stay in communities that they helped to build, and our young people, who can't afford to stay in our communities when it comes time for them to buy a house and raise a family. Cutting the amount of money that the state spends reduces the property tax burden and the overall tax burden for all Nassau County homeowners. We need to ensure that that takes place, and as a state senator, I will do that. Secondly, we need to focus on protecting our quality of life in ensuring that we oppose state efforts to try and eliminate single-family zoning. We want to protect the character of our suburban communities. Instead, we should offer tax incentives to provide affordable senior housing, and we should also offer incentives for the construction, where it's appropriate, in transit-oriented development that will allow young professionals access to more affordable housing and will enable them to be close to transit hubs where they can get to and from work and still stay in our communities.

Brooks: I think it's very important that we try to keep our families together. One of the things that I had an opportunity to see out in the middle West was a program known as Next Generation Housing where a condominium was built within the house or the apartment complex as the children got older to serve as an initial apartment, when they began to have a family, and then as their family grows, they would take over the larger section of the condominium, and the parents would move into the apartment. I thought it was a really great way to keep the family together, keep costs down and make it possible for senior to stay in his home and the children, as they begin their family, to grow. I think too, it's important that we have to find ways to reduce the cost of seniors maintaining their housing, such as tax reductions and affordable housing for seniors, that provide the needed services to help them in their golden years.


Also of Interest: