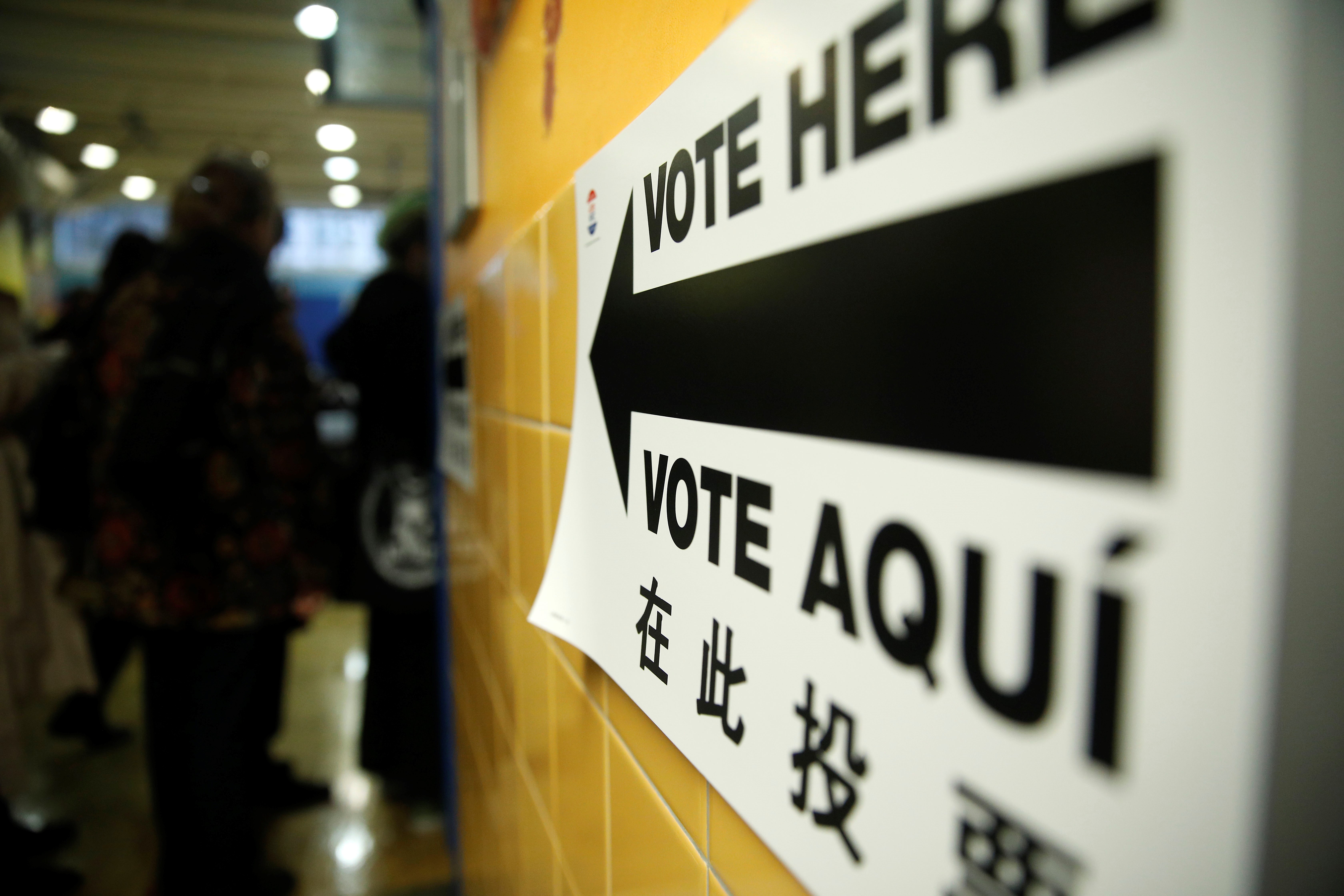 New York voters will decide several closely watched races in November, including the state senate contest in District 9, featuring Republican Patricia Canzoneri-Fitzpatrick and Democrat Kenneth Moore.

AARP New York spoke with the candidates to hear where they stand on key issues for 50-plus voters. Here's what they had to say:


How will you work to bring New Yorkers some relief from the high cost of prescription drugs?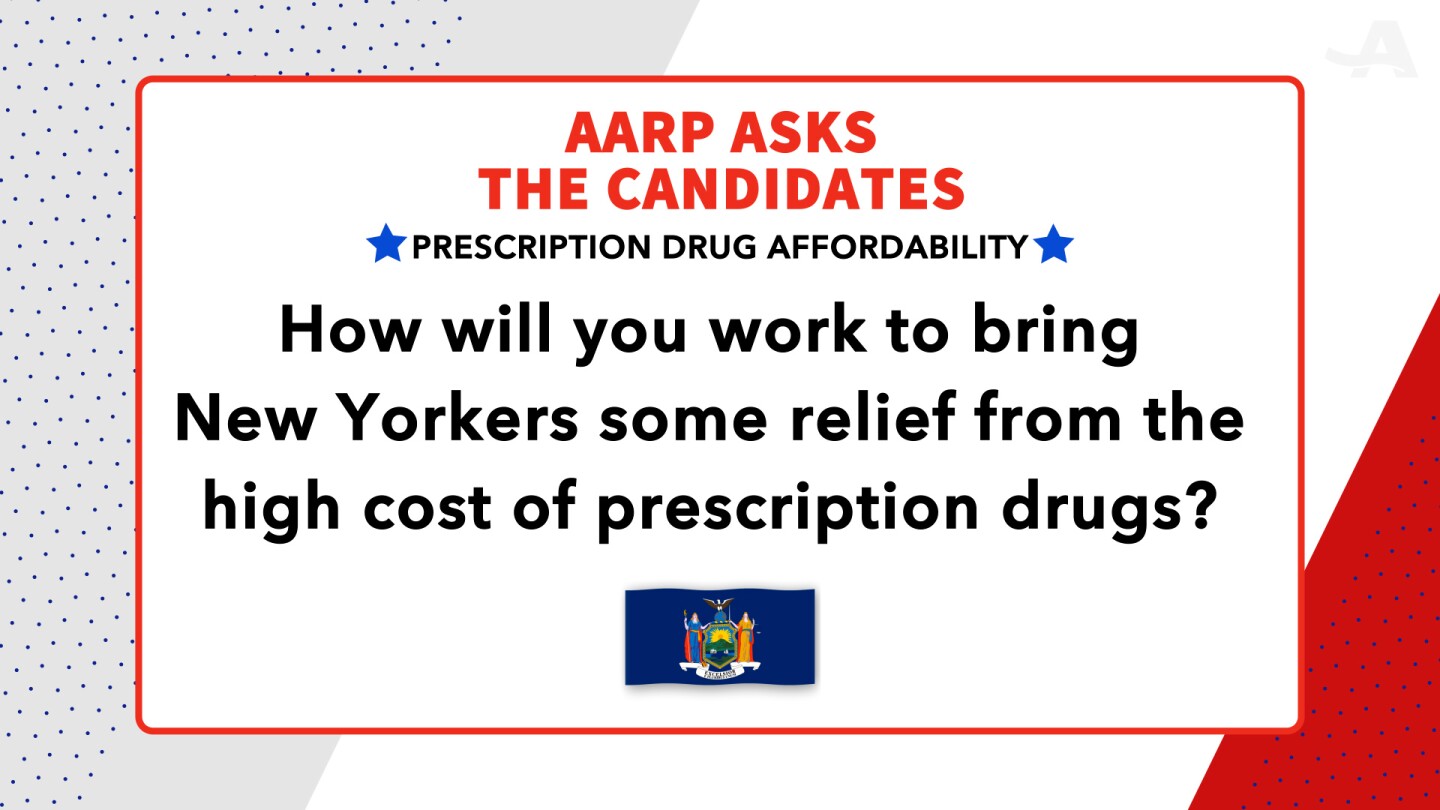 Prescription Drugs
Canzoneri-Fitzpatrick: Well, we're all struggling right now with inflation, gas prices. Out-of-control spending in Albany from the Democrats has caused a $34 billion increase in our budget. We need to do better for our seniors, and although the New York State budget doesn't really dictate the price of prescription drug plans, there's much that we can do here in New York to spare our seniors of their burdens, such as looking at our school spending. Much of our education spending burdens our seniors who don't even have schoolchildren. But we need to better balance our school budgets. We have to make our school boards accountable. We need to offer real property tax relief to our seniors so that New York remains affordable and they can stay here.

Moore: Congress finally passed a bill that they've been working on for many, many years about lowering the cost of prescription drugs. They are letting Medicaid negotiate with the prescription providers, the drug providers, and you have, I think it's 11 states and the District of Columbia that also participate in that program. So what we need to do is to work better with those states and our surrounding states from New York, and see if we can partner better with them to get better purchasing power from the drug companies to lower the costs. And thus, you know, again, at the end of the day, we want to keep our seniors in their housing where it's affordable, that they can remain to live there.


What do you propose to do to better support New York's 2.5 million family caregivers and their loved ones?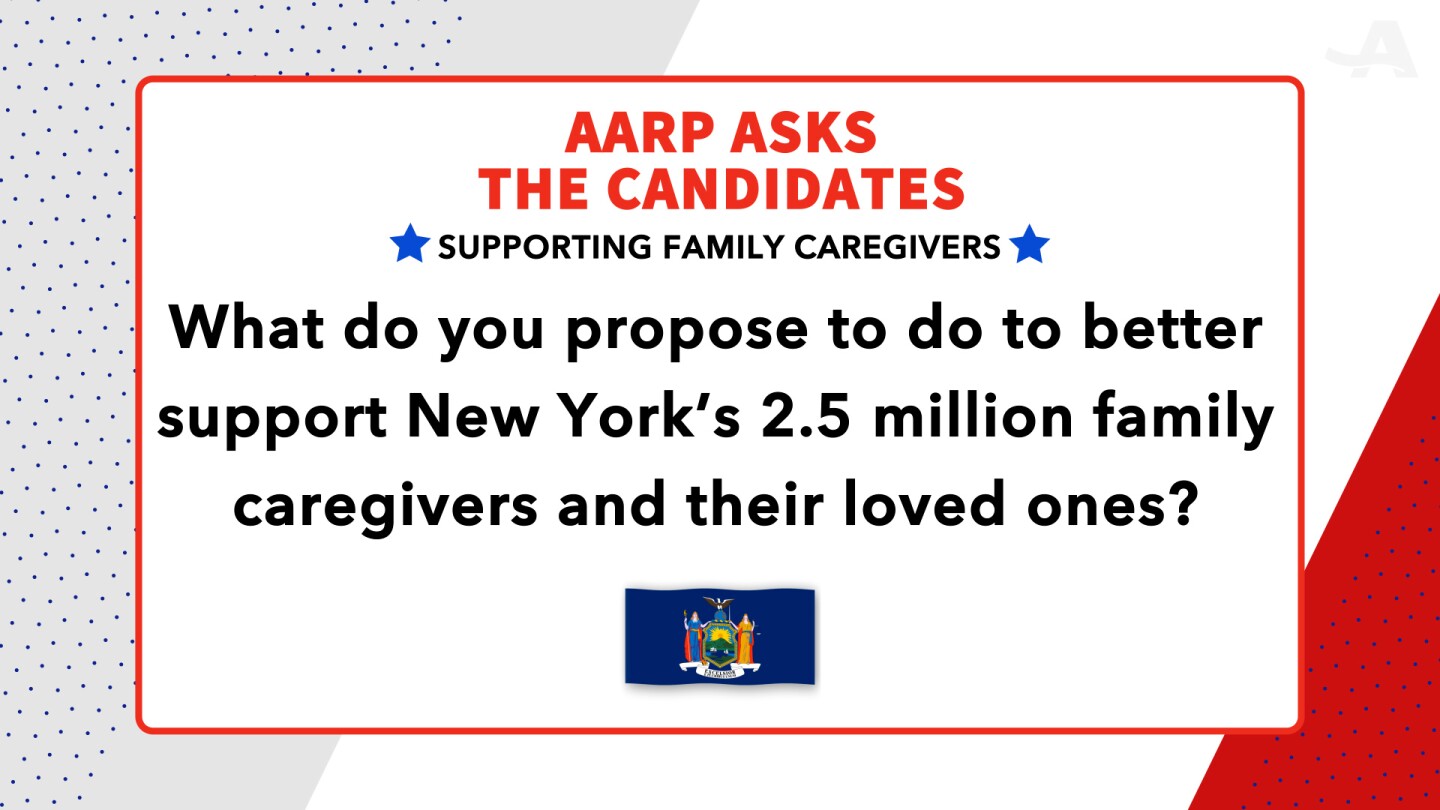 Family Caregivers
Moore: Yeah, so we need to — as someone as that — I'm very familiar with that. I have a mother who is in an assisted living, as we could not afford to take time off from work and take care of her, nor were we qualified. So I would work with the state, trying to get better laws to help pay people that are gonna take care of their parents or other family members that need the help, and possibly even giving them tax credits if, again, they're using at their house. And there's, I know there's programs, I think it's called DCAP, where the state and Medicaid personal assistance program is called. Increase the wages for the people that are taking care of their loved ones.

Canzoneri-Fitzpatrick: So first of all, we need to have people stay in our communities because that's what we want. We want seniors to be able to stay in the community with their loved ones. I have firsthand experience with this, and I know how important it is for caregivers to support their family. First of all, we need to make our community safe. We need to change the cashless bail laws that have been supported by the Democrats in Albany so that we can make our communities safer. Right now we're releasing drug dealers, criminals and rapists and back out onto the streets, and it's simply making the community less safe for the caregivers as well as our seniors. We also need to offer real property tax relief for our seniors in the form of reduction of gas tax relief, utility tax relief so that they can afford to stay in the community.


How will you work to help struggling utility consumers in New York?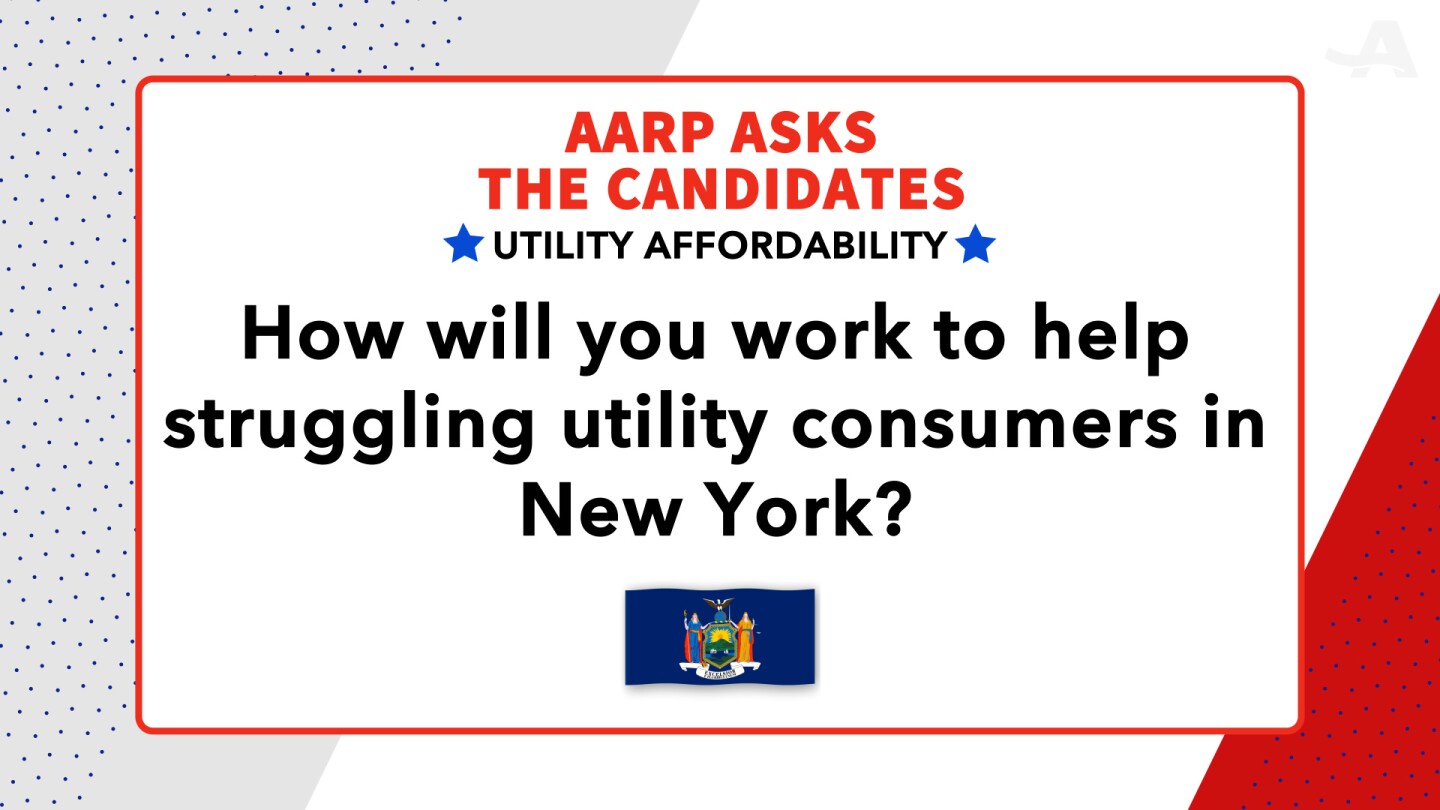 Utilities
Canzoneri-Fitzpatrick: So in New York, our utility costs are astronomical. The tax and spend policies that have been coming out of Albany, controlled by the Democrats, are not helping anybody. We need to give our property owners real relief in the form of real property tax credits, and I would also support the Senate Republican Conference proposal to give a $300 tax rebate for an individual and $600 for married couples so that they could at least ease the burden of the high utility rates in this area.

Moore: So again, I'll use my office to lobby the governor for Bill S3034-A, which will allow for reimbursement for the participants of reasonable costs for the public service authority. We need to take it out of the hands of these out of state companies, corporations that are running it, get it back into the hands of LIPA. That's the biggest thing that we need, I think we need to do. It just seems whenever there's a major storm, it takes a very long time for the power to be restored back on these homes in some of these areas. So that's what I would advocate for.


Would you encourage the construction of accessory dwelling units as in-law apartments, and what other proposals do you support to increase affordable housing?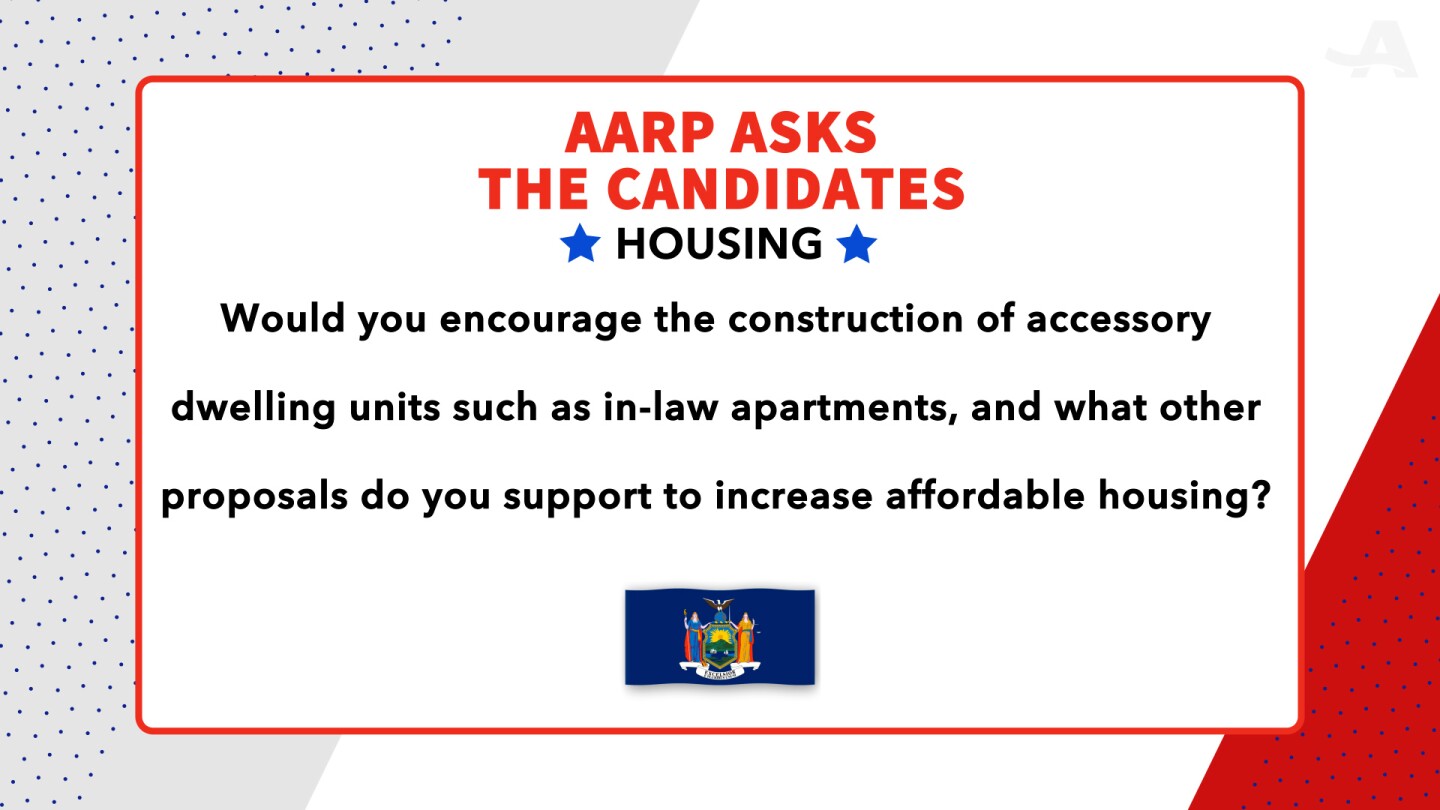 Housing
Moore: So again, as the mayor of Bellerose Village, I'm fully aware of the dwellings that people want to have in their basements or even in their garages. Presently in Bellerose Village, we do not allow that. We don't even have any two-family homes in Bellerose Village. Most of the towns that surround Bellerose Village do not allow that. The big concern, I think, is for a volunteer firemen when they respond to a fire, they don't know if anyone's living in the garage. They would assume most people there, there is no one living in the garage, let alone a basement. Basement fires are probably the most dangerous because there's usually only one exit to get in and out of. So that's a big concern, but I certainly do understand why homeowners want to rent out an area like that because they need the money to pay the taxes, and I fully understand it, so going forward, that's what we'll work on.

Canzoneri-Fitzpatrick: So one of the things that we need to do, particularly in my district, is we need to increase affordable housing. You do that by providing incentives to developers in the form of IDAs and tax credits. And that's something that I feel is a very important issue in my district. I want families to stay together, and I want people to stay in the community with their loved ones. But we need to do it in a responsible way so that we don't overburden our police departments, our Department of Public Works and our other facilities that support those communities. We can't overburden those facilities. So we need to do it in a reasonable, responsible way that evaluates each community as an individual community.


Also of Interest: