AARP North Carolina
Stay up-to-date with AARP North Carolina here on our website. Stay informed and read the latest news and events from around the state.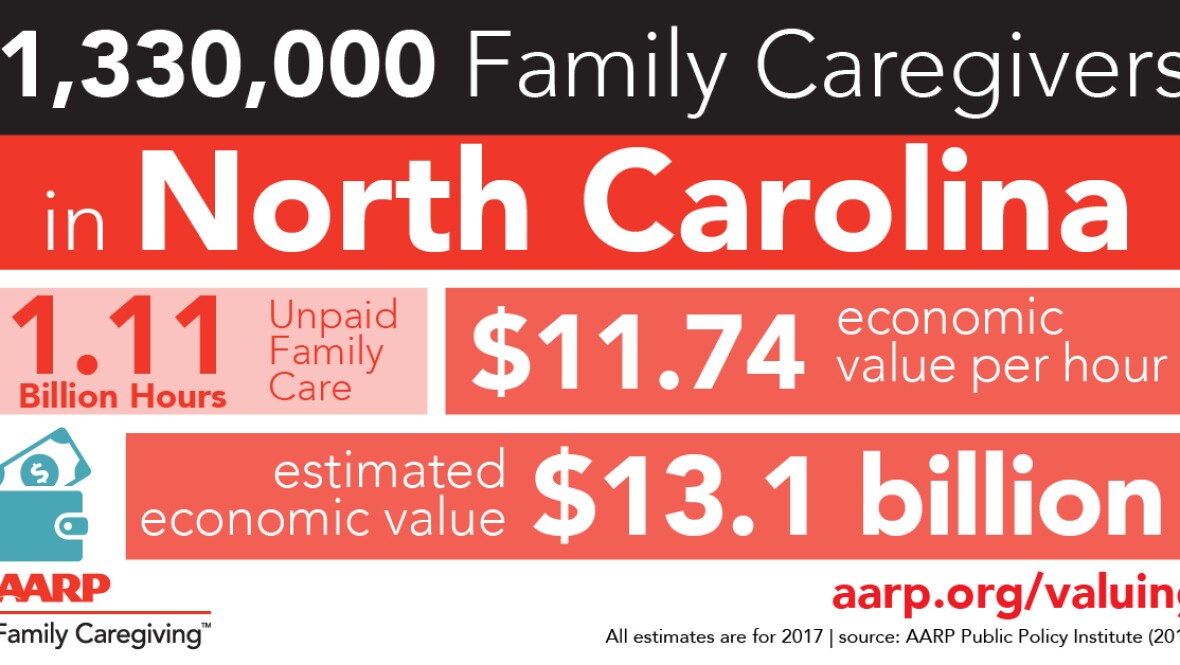 NOV 12, 2019
RALEIGH. NC— In North Carolina approximately 1.33 million family caregivers provided an estimated 1.11 billion hours of care — worth a staggering 13.1 billion dollars— to their parents, spouses, partners, and friends in 2017, according to state data available in the latest report of AARP's Valuing the Invaluable series. The complexity of family caregiving increases as medical and nursing tasks continue to enter the home, and family demographics change amidst an aging population.
NOV 11, 2019
The biggest shopping season of the year is, unfortunately, also the biggest scamming season. Criminals are out in force during the holidays trying to steal your money and personal information. Learn about ways to help protect you and your loved ones.
NOV 7, 2019
Reaching Across NC: Livable Community Connections is a statewide conference on "Age-Friendly" Communities being held November 19-20 at the Brookstown Inn, 200 Brookstown Ave., in Winston-Salem.
NOV 4, 2019
AARP supports legislation to create a state-sponsored program to expand access to retirement savings.
Search AARP North Carolina
About AARP North Carolina